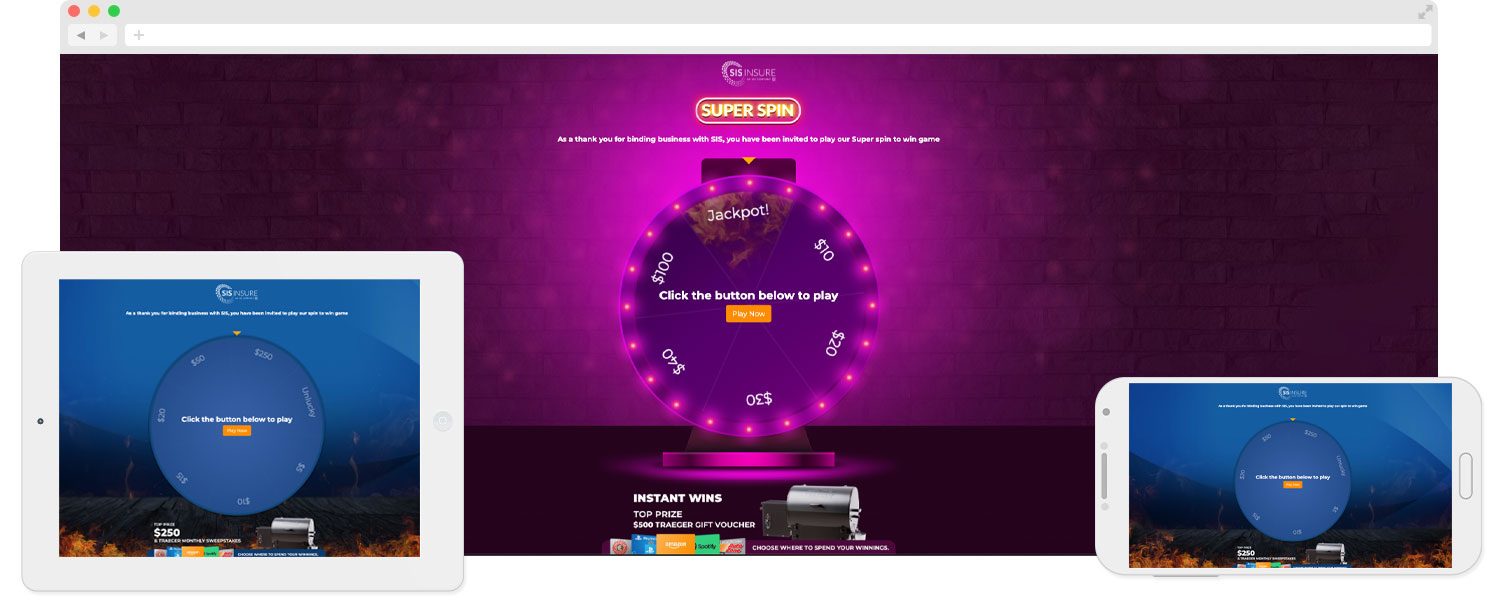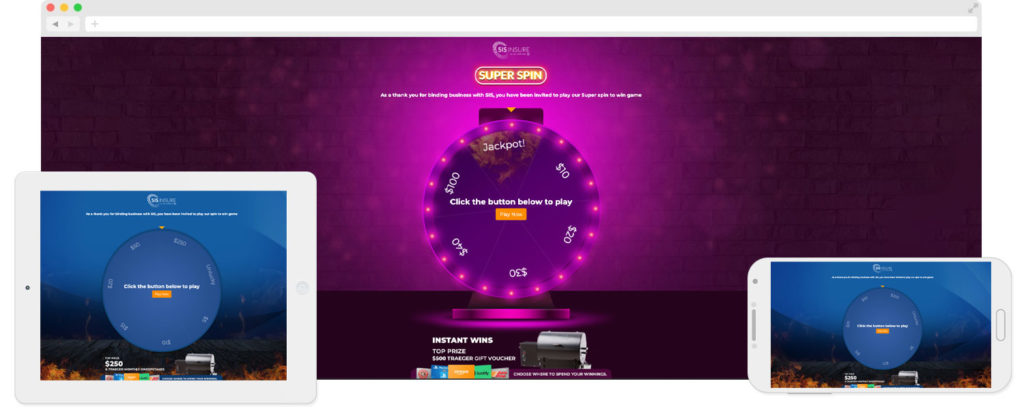 Key Stats
API Integration for full automation
E-gift card integration with BeeLiked Rewards
Sales incentive program for channel partners and brokers
SIS Insure strives to be the market of choice for commercial insurance brokers by offering a well-designed, cost-effective sales incentive program. As a wholesale insurance business, SIS relies on its network of broker agents to resell and bind its insurance policies and wanted a fun and effective way to incentivize and reward its sales partners.
SIS Insure uses BeeLiked to create a fun and fully automated sales incentive promotion to reward its broker network. The BeeLiked team created two spin wheel promotions, each with its own set of probabilities and prizes.
Brokers that bind a new policy automatically receive an email with a game link for a chance to spin & instantly win up to $250 in prizes and be entered into the monthly grand prize draw. A second promotion called SuperSpin was created to promote a specific new insurance product with a 100% winning probability with a range of instant win prizes.
Prior to switching to BeeLiked, SIS Insure was manually administering its own reward programs, even having to mail out prizes. Now the entire process is completely automated, from sending out individual invites to play to sending gift cards. What's more, the costs for the program have been set according to their budgets, with winning probabilities on the main game set at 60% with a minimum win of $5.
Automation
The SIS Insure team automates the sending of gameplay invites without the need for integration with the BeeLiked API. Instead, they import a file of anonymous unique one-use gameplay invite links, which they send out through their own internal email systems. Entrants are then required to enter their name and email address before playing.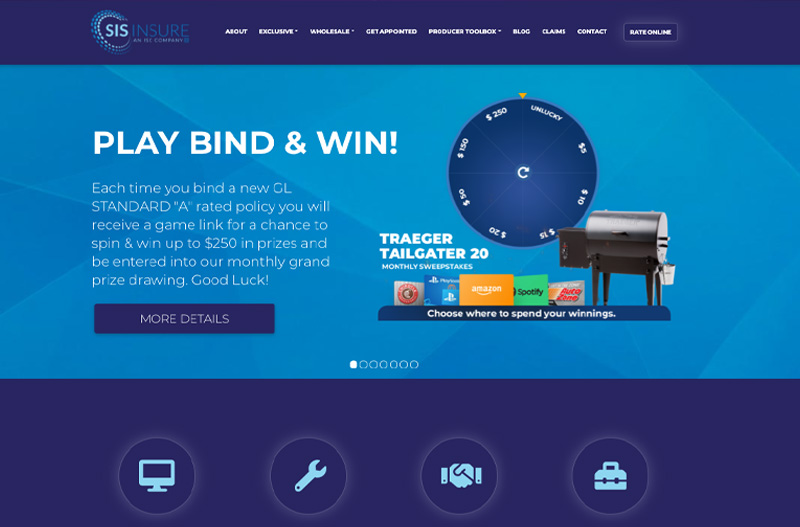 "BeeLiked has allowed us to create a unique broker reward experience that would not have been possible without gamification. We have seen around a 20% increase in broker-driven policy binds in just under a year."

Jenny Hammond | Director of Marketing and Communications | SIS Insure