With the Black Friday sale moving earlier and earlier every year, and the huge stake ecommerce has in holiday sales blurring the lines between major discount days – you really need to get on top of your holiday campaigns.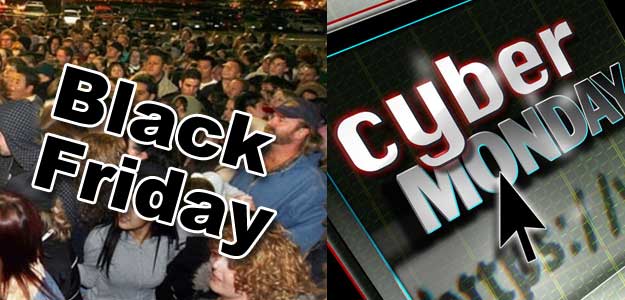 What we're looking at year on year is a distinct intermingling between the major discount days, we're looking less at Black Friday and Cyber Monday as we are a "Thanksgiving sales week". You need to market accordingly, making sure you're covering all your bases with an inclusive campaign. Consider running a week long sale with major discounts hitting Thanksgiving, Black Friday and then Cyber Monday with relevant offers on those particular days (free delivery on Cyber Monday is a good example).
At any rate, take a look at our top tips below for a flawless holiday marketing strategy this year
5 Tips for a flawless holiday marketing strategy
1. Make sure you start early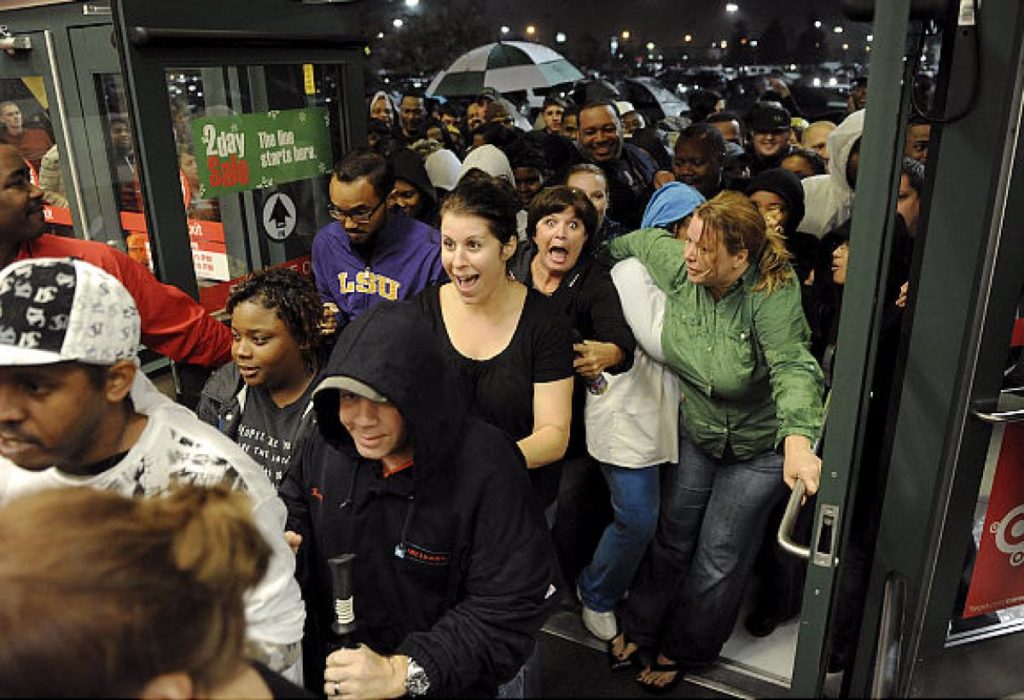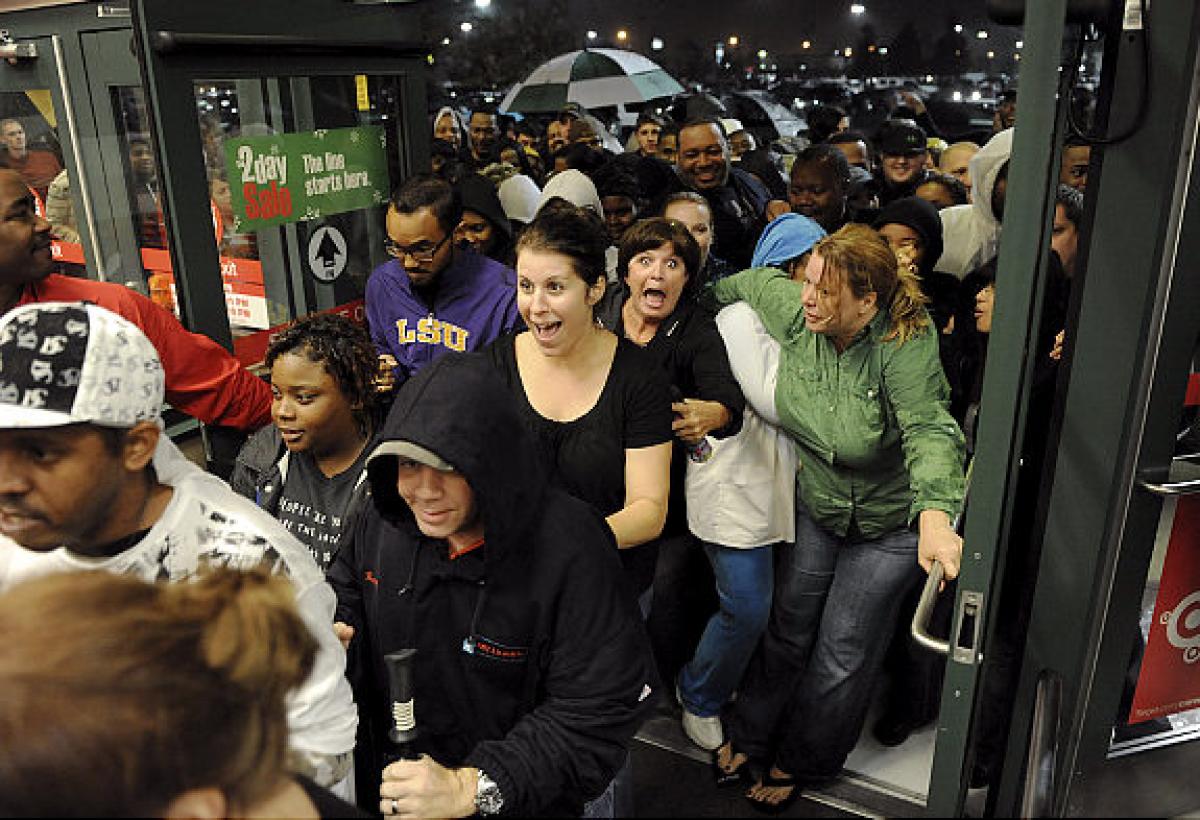 One of the major trends we've noticed is just how early Black Friday sales are starting, with a large number of people buying between 3pm and 8pm Thanksgiving Day (shouldn't we all be busy with dessert around then?) Take a look at Walmart who promoted a guarantee on stock as long as you arrived within one hour of their Black Friday sale beginning. The catch? Their sale began at 6pm Thursday. If you want to compete – you need to get in on the action just as early. Start planning your campaigns now in preparation and think carefully about who your competitors are and when they're going to start advertising.
Maybe consider running a price drop the week leading up to Black Friday, with a larger discount each day whilst stocks last. Your Black Friday social media marketing needs to be ready to go asap.
2. Make it a competition
If there's one thing everyone likes it's a competition. Adding some kind of a game into your Black Friday marketing can entice your audience really successfully. We offer a pretty cool "X Marks the Spot" game which requires users to locate something within a picture. You could really easily incorporate this idea into your marketing strategy, offering a super enticing discount to those who can correctly spot what's hidden. Maybe even increase the impressions by offering a further discount for sharing it out on their social media.
The possibilities with this are endless, but the fact is people really enjoy the competitive element and the excitement of games. Promote it with a fantastic email and some solid social media marketing and we promise it will take off.
3. Get people to like your brand for the best deals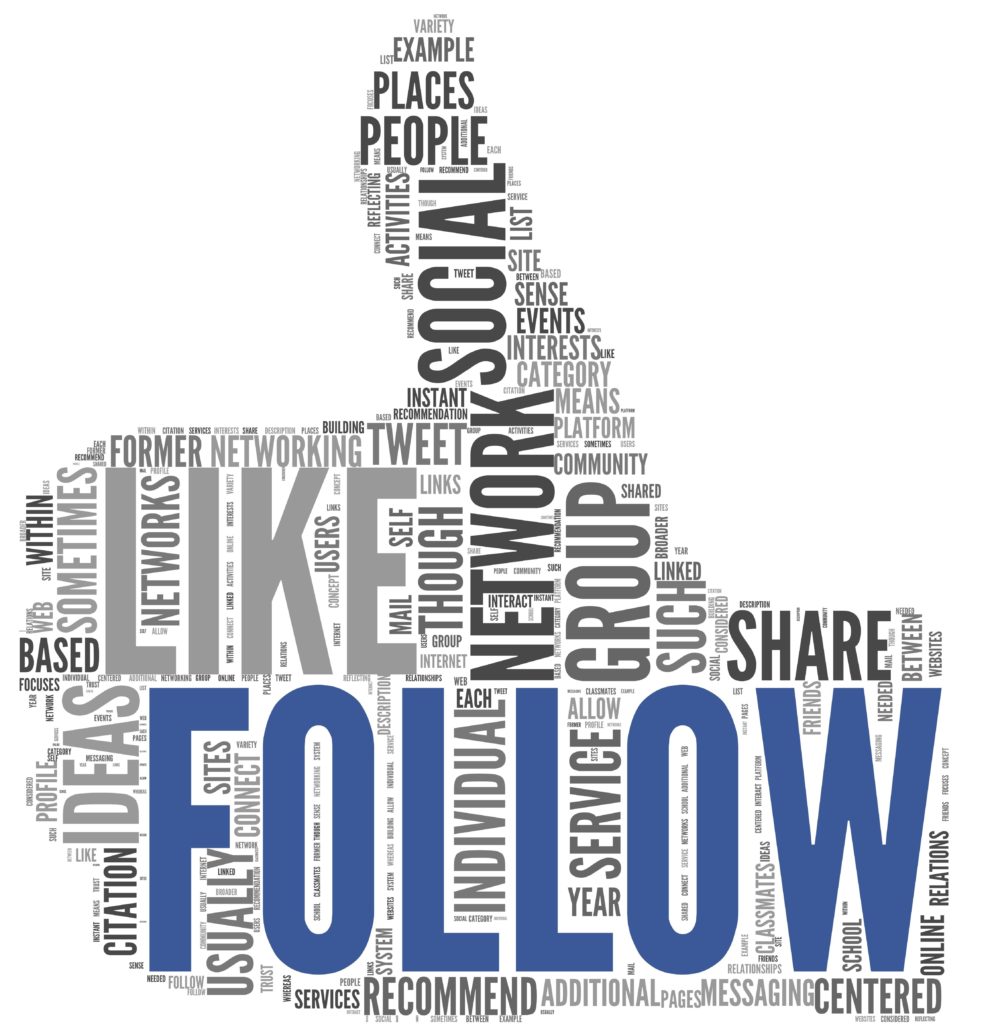 Why not run a promotion which requires liking your brand or following your Twitter account? You could offer a special discount code to everyone who follows you before Thanksgiving and then tweet the code out that morning. The benefit of this method is that it's relatively simple for people to do, even if they decide to do it on a whim and unlike you after the event there's a good chance they'll forget or be so bowled over by their purchases and your hilarious account that they won't want to. Not to mention the fact that their friends will see that they've liked your brand, exponentially growing your presence.
Black Friday social media marketing is all about increasing the number of people who see your brand and social sharing is the best way to get the word out there.
4. Don't forget about Cyber Monday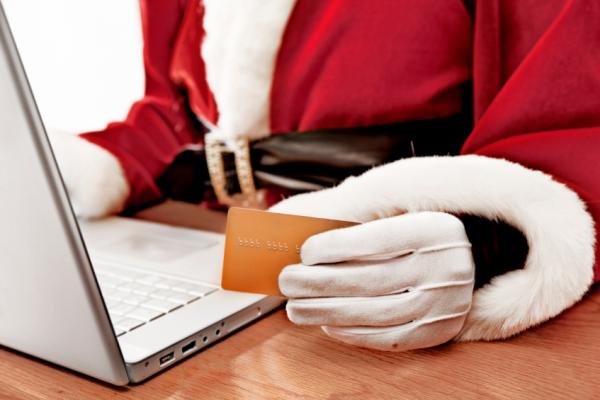 All the chaos we used to see that Friday morning has shifted inside. Cyber Monday has been a record breaker for years now, continually topping sales polls. When you think about your Black Friday marketing, make sure you're including Cyber Monday into the mix. The best way to maximise your selling potential on Cyber Monday
5. Make Cyber Monday your anti Black-Friday sale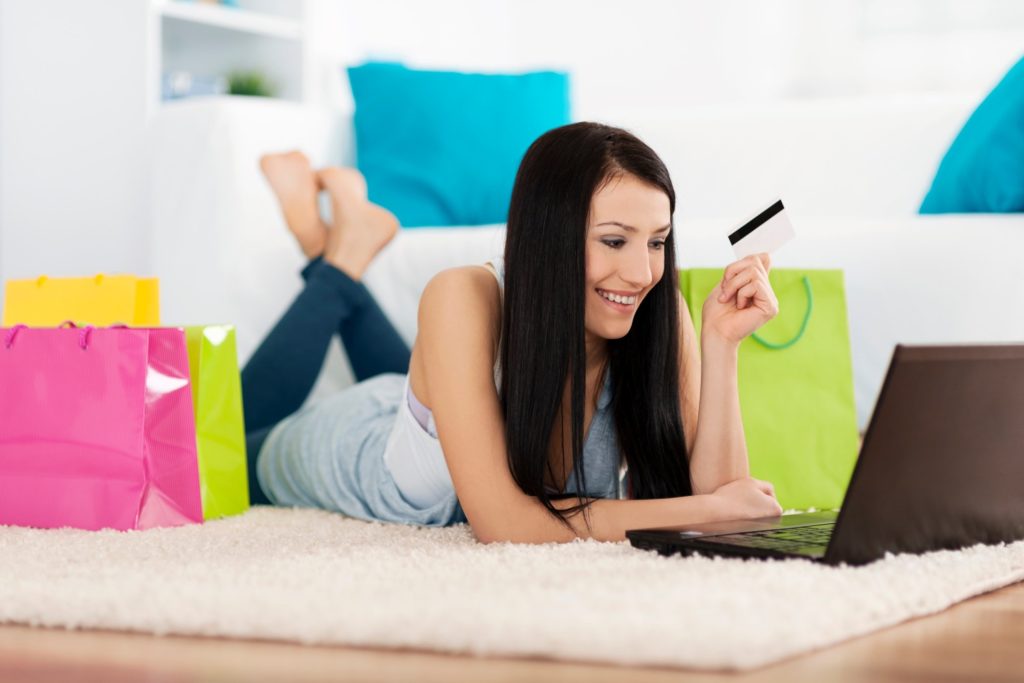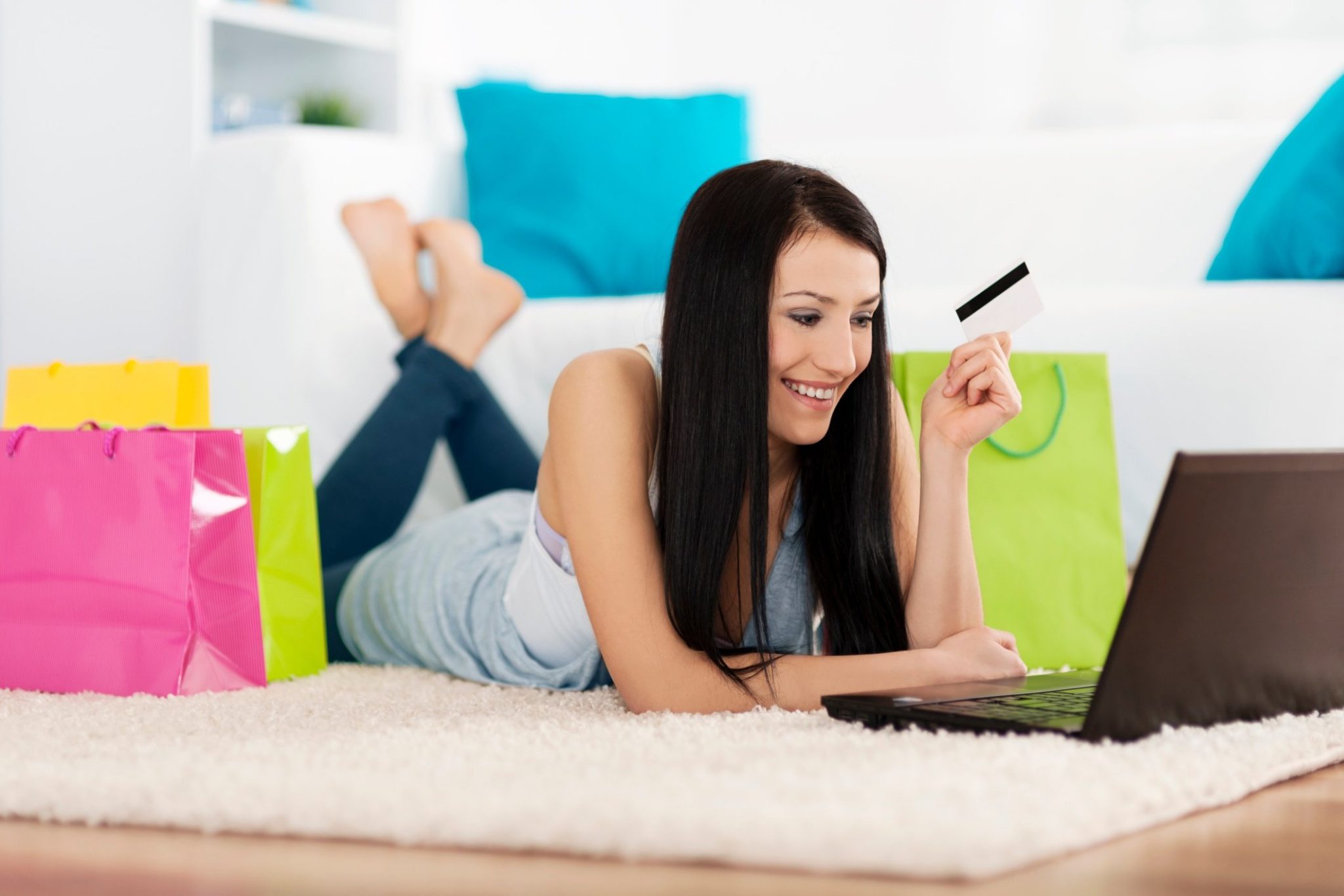 I absolutely love this idea, it's been popping up everywhere recently and it's mass appeal makes it a brilliant holiday campaign. Who wants to drag themselves out of bed to shop? Absolutely no one. So why not use your Cyber Monday social media marketing as your 'Anti-Black Friday Sale'? Make a big deal of it! Run an Instagram gallery of people comfy in bed browsing your products, everyone who enters receives a special discount code!
Final thoughts
Average order values on Pinterest and Facebook are $123.50 and $54.64, so social sales are something you can't afford to ignore.
So that's it! Whilst it may feel like yesterday was summer and all your troubles seemed so far away, the holiday season is upon us and you need to get prepared for the onslaught. It's definitely better to be too early, so get your marketing strategy in place now.
About BeeLiked
BeeLiked offers companies an ever-growing portfolio of campaign types that are quick to create, with full design flexibility, performance tracking and data collection capabilities to ensure your campaign and promotion exceed all your expectations.
The BeeLiked Platform can help you engage and incentivize your audience and customers across their life-cycle and journey.
BeeLiked is on a mission to prove the ROI of interactive driven marketing. Click here to set up a no-obligation 10-minute discovery call.