Gamification and tourism have long been used in partnership to increase awareness, sales and customer interaction. From enhanced loyalty schemes to earning points for prizes, gamification is an innovative solution that has emerged as a frontrunner in lead
The expectations of tourists and travelers are becoming increasingly sophisticated and complex. More and more of them are seeking more meaningful and stimulating experiences from travel providers.
Gamification is a new trend in the industry and it's being used to elicit motivation and behavior change. It's been used very successfully across a range of industries and could be a viable option for acquiring new visitors and retaining existing ones.
Gamified incentive solutions can be used to great effect externally to increase sales, and internally to motivate sales teams and encourage better productivity and output.
Gamification in Travel Explained
Gamification in tourism and travel is a way of using gaming methods to engage with consumers. When using gamification, the goal is to motivate consumers to achieve specific goals or objectives. Overall, it makes experiences more fun, engaging, interactive, and memorable.
As you'll discover in our guide to gamification, it can be used in many ways. With tourists becoming increasingly skilled at using search and metasearch engines, businesses should use all the tools available to differentiate themselves from the rest of the market. Gamification has the potential to be very effective when used correctly.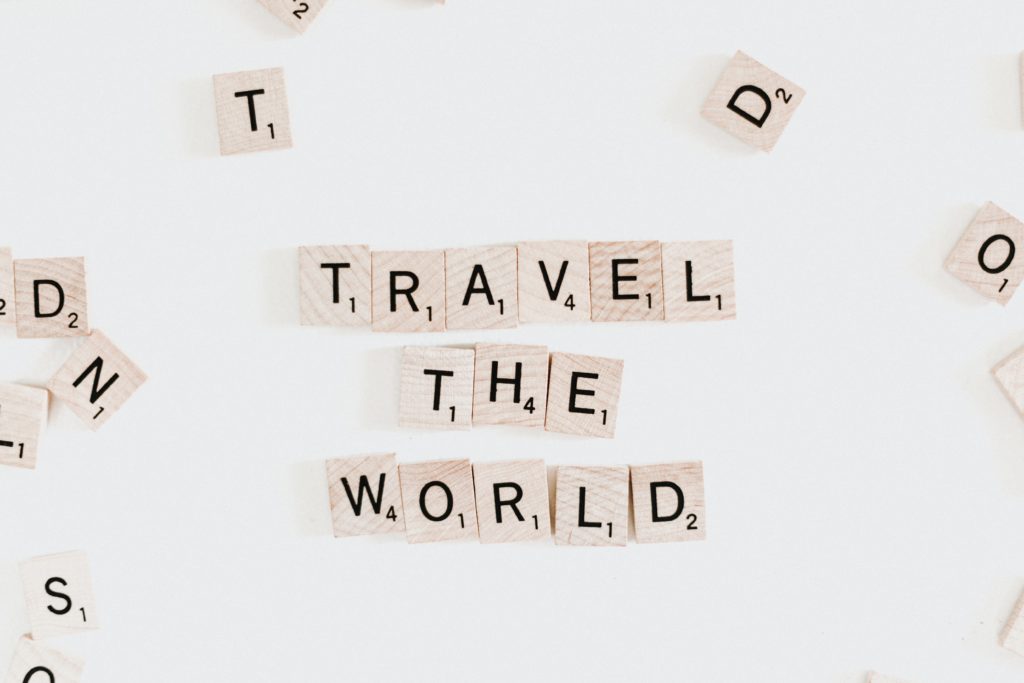 The Benefits for Travel Companies
Attracting, engaging, and entertaining visitors is becoming increasingly challenging for businesses in the travel industry. Gamification can be used to meet such challenges and is beneficial in many ways.
Increase brand awareness: When visitors are happy and satisfied with an experience, they are more likely to recommend a brand to family members and friends.
Collect travelers' data: It's possible to entice customers to share their information and collect zero-party data by encouraging people to take part in games. Using gamification in travel marketing means campaigns can be better targeted.
Reward returning travelers: Gamifying reward programs help brands increase customer loyalty.
Better visitor engagement: Gamification is a way of digitally engaging with consumers and increasing the overall tourist experience by making visits a lot more fun, engaging, and interactive.
Personalized travel experiences: Gamification makes the customer experience more fun, but it can also provide valuable customer data, such as information about customer behavior and preferences. With such information on hand, companies can create more personalized travel experiences.
More newsletter subscriptions: Gamification can be an aid for permission marketing as it makes capturing personal data ethically and with consent much easier.
More collaborations with regional partners: Co-promotions are smoother and less challenging with a gamified approach. A good example is when GLH partnered with Chapel Down. Both brands were able to increase product awareness and gather some basic data for informing future marketing campaigns.
Tourism Gamification Examples
Let's look at some examples of tourism gamification in action.
1. National Museum of Scotland
Discover Ancient Egypt is a series of interactive games aimed at school kids, with additional downloads for teachers. There are 7 games in total, each with a different theme.
What better way to encourage young visitors and guide them around a museum than with a series of fun games to play? The idea of the games is to introduce Ancient Egypt with the chance to build a pyramid, join an expedition to explore an ancient Egyptian tomb, dress like various Egyptian characters, learn how to translate Egyptian hieroglyphs, and more.
2. South Africa Airlines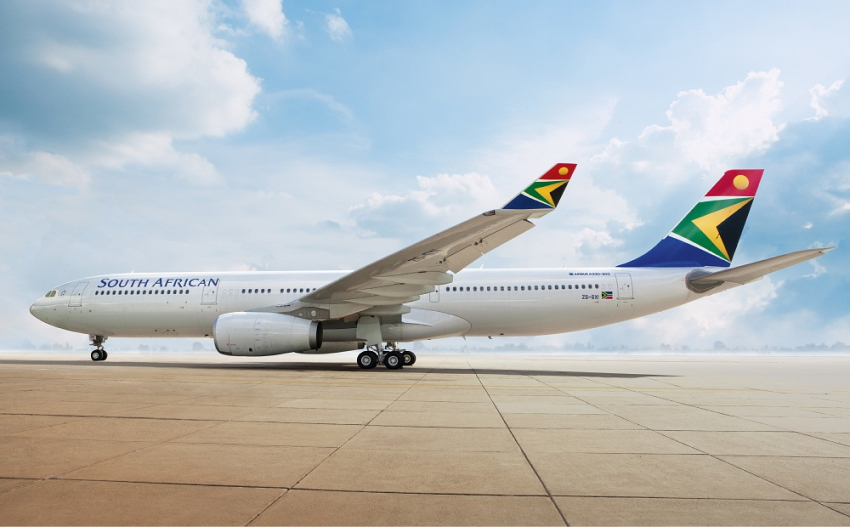 South Africa Airlines Taste South Africa campaign was a photo contest run with the help of BeeLiked. The airline customers were asked to share recipes, food videos, and photos. Over 40k people took part and a further 222,227 people voted on their favorites. The social reach of the campaign was more than 776k people.
3. Star Alliance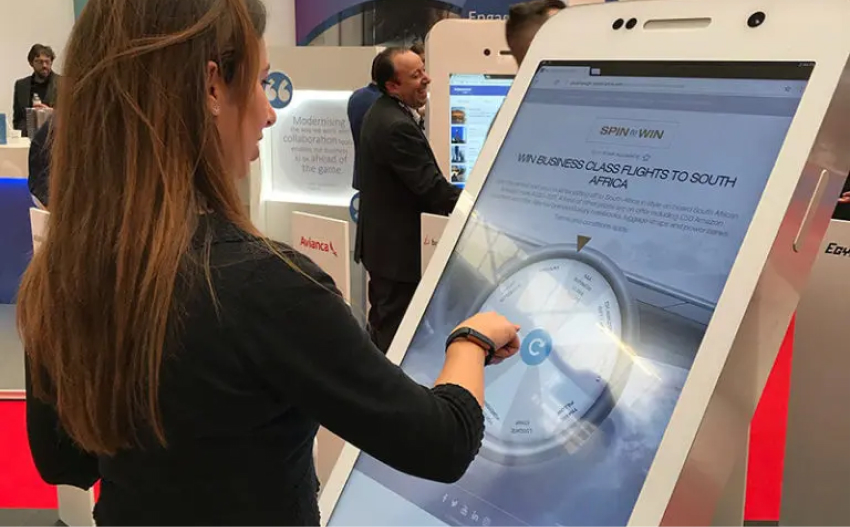 Star Alliance, the world's largest global airline alliance, asked BeeLiked to help create a fun game for the Business Travel Show. The aim was to encourage more people to visit the company's stand.
The Star Alliance's spin the wheel promo was used on a big touch screen at the show and visitors could also play the game using their desktops or mobile phones.
The top prize was one South African Airways Business Class Flight and people lined up at the Star Alliance stand waiting for a chance to win. They were so pleased with the game that they're planning to roll it out at future events.
4. Ray Caye Private Resort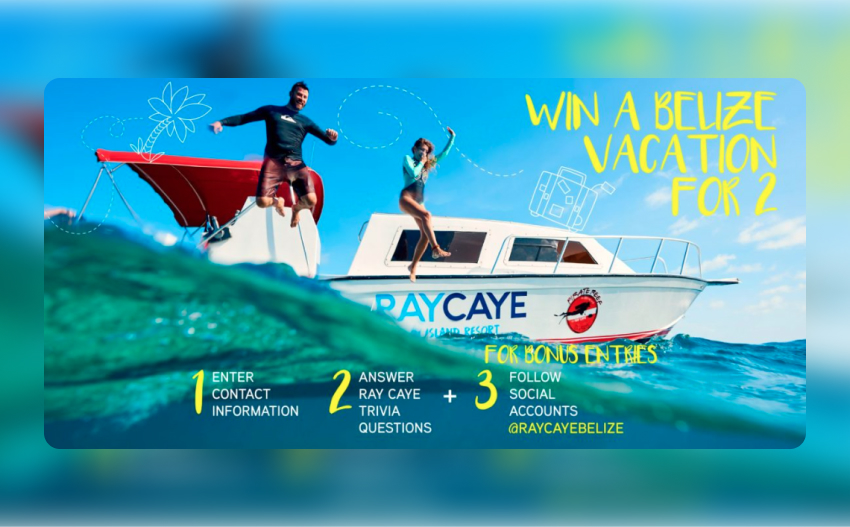 Ray Caye is a Belize private island resort located 18 miles offshore of Placencia. It offers a unique vacation alternative and a sanctuary for the spirit. The resort caters exclusively to travelers seeking pure, exotic, fun destinations and the opportunity to be far removed from the pressures of daily life.
To raise awareness, the resort turned to gamification and created the Ray Caye giveaway in 2022
Participants had to enter their contact information, answer three Ray Caye trivia questions, and follow the brand's social media accounts. The prize for taking part was the chance to win the vacation of a lifetime for two people at the Ray Caye Island Resort.
5. TUI Group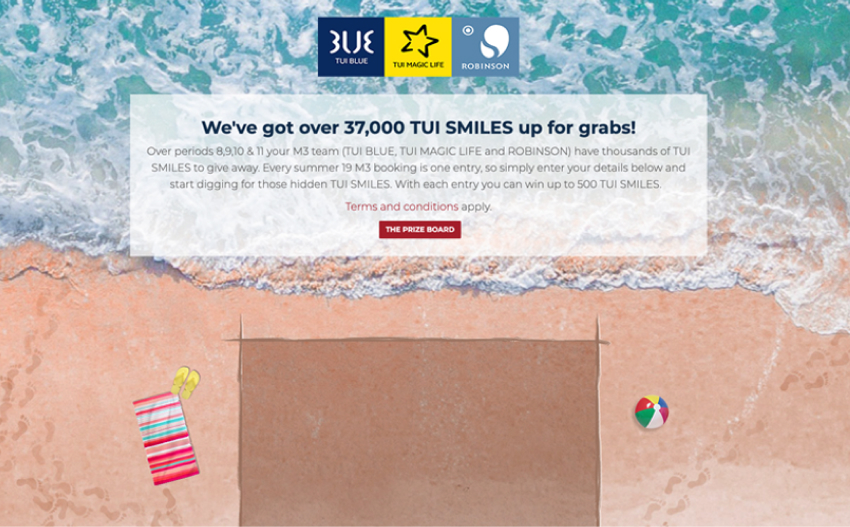 BeeLiked helped the TUI Group, a multinational travel and tourism company when its regional sales manager for the UK and Nordics wanted some help incentivizing and rewarding sales reps.
The TUI Smiles campaign included several beach-themed games of chance that sales reps were able to play. When they met specific criteria, the sales reps were given a link to play.
The games included a spin-the-wheel and a digital scratch card and the reps played to win TUI Smiles, the internal reward currency of the group.
Thanks to the BeeLiked platform, it was possible to control the exact number of TUI Smiles that could be won. It was also possible to control who was invited to play.
The games proved to be very popular with the sales teams and continue to be used by the company.
How to Use Gamification in Travel
Introducing gamification is a simple process. The following steps will get your gamification strategy off to a good start.
1. Choose the Challenge
A good place to start is to choose the right challenge. There are plenty of different games for engaging, incentivizing and rewarding consumers. For example:
Mystery box
Spin the wheel
Scratch offs
Slot machines
Mystery envelopes
Advent calendars
2. Decide on the Prizes
The next step is to decide on the prizes you want participants to win. They have to resonate with players. In other words, the rewards or prizes must be something people want to win. What you choose depends on your target audience and the aim of your gamified experiences strategy.
3.
Run Your Promo
Finally, it's time to run your promotion, making sure you make it available to the audience you're trying to attract. You might decide to include it in newsletter campaigns, tourism contexts, social media platforms, trade shows, airline loyalty programs, or at a specific venue.
Discover a Gamification Platform for Travel
By using a gamification platform, you can get that all-important industry advantage and make your brand stand out from the crowd. Travel agencies, hotels, airlines, restaurants, and other members of the travel, tourism, and hospitality industry can benefit from working with BeeLiked.
Want to reward positive behaviors, build lasting relationships, deliver value, and build memorable experiences? You can use a travel & hospitality gamification platform for that!