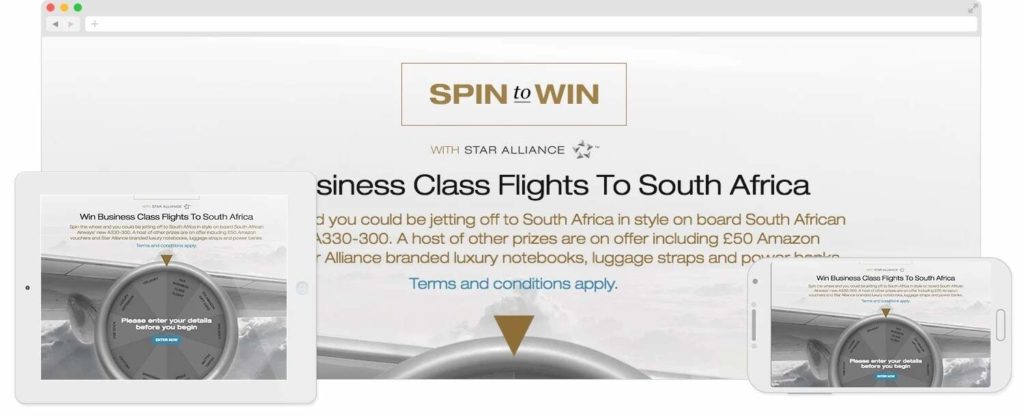 Key Stats
About
Trade Shows are busy places, and when you've spent money on your stand, you want to be sure that people come and visit it. For this reason, Star Alliance approached BeeLiked to create a fun game for the Business Travel Show.
Design
Our Studio Team looked at several Spin the Wheel game design ideas. Ultimately, the jet engine won over the radar, creating a beautiful campaign. Much attention was given to how the imagery scaled on different screen sizes, as Star Alliance intended to use the campaign on a huge touch screen at the event while still wanting it to work on desktops and mobile screens.
Technology
The Spin the Wheel game is highly flexible, enabling any number of segments and weighted probabilities to ensure that larger prizes are less likely to be won quickly. With the Star Alliance Spin To Win campaign, only one South African Airways Business Class Flight was available as a top prize. While it was entirely random when the wheel would land on this segment, the probability settings ensured it took a number of entries before it was eventually won.
Results
The Star Alliance team was delighted with the results at the Trade Show, with lines of people waiting for a chance to win. In fact, it was so successful they'll be rolling it out at their upcoming events.
Find out more about our Spin the Wheel game and see how you might use it for your promotion.