Although it is well-known that employee engagement has positive and lasting effects on overall business success, organizations around the globe still struggle with how to win the engagement battle. You can put some of that down to traditional mindsets, such as salary being the key driver to engagement. Another reason may be that incentivizing employees through recognition programs offer little return on investment. In this article, we will cover what employee engagement is and the best ways how to engage employees.
Methods for how to engage employees effectively vary between companies, but regardless of how it's important to see results and see your engagement techniques work. The Global Employee Engagement Index found that though employee engagement is at an all-time high, less than half of surveyed employees report being engaged at work. Nearly half of Generation Z employees say they're engaged and enthused with work. The only segment to weigh in at over 50 percent is the Silent Generation or those born before the Baby Boomers.
Though the rising number of engaged employees is encouraging, it's apparent that archaic approaches to employee engagement just aren't working. But since a highly engaged workforce can mean the difference between outperforming your competitors and failing to grow, it's worth taking steps to improve your strategies. You can start by adopting an employee engagement action plan that energizes the work experience and enriches your business.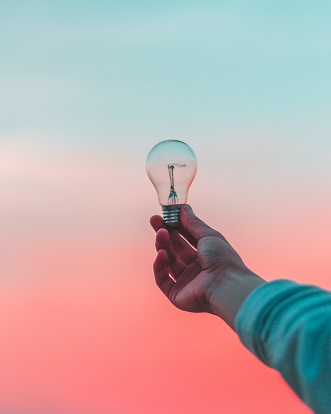 What is employee engagement?
Employee engagement is the term used to describe a business or employer's efforts to incentivize, engage, and build working relationships with their employees. It can refer to initiatives, activities, and incentives to motivate employees to improve productivity and satisfaction within the organization.
Employee engagement has long been cited as vital to creating a productive, conducive workforce and can drastically reduce employee turnover when done right. The ways in which an employer chooses to engage with their employees will depend on the type of business and the employee engagement strategy they devise and implement.
How do I engage my employees? Easy employee engagement ideas
The best approach for engaging employees is one where workers have strong relationships with management, believe in company leadership, and feel a deep sense of value and personal accomplishment in what they do.
These tips for engaging employees seem to work best to address the needs of an evolving workforce:
Create and communicate a clear set of company-wide values. Employees want and need to know that the work they do aligns with your organization's mission. Are your business' values universally evident from the C-suite down? Do employees feel their contributions are essential to the company's goals?
Intentionally building a company culture is common to all companies rated as the best workplace. A well-defined and consistently implemented culture gives employees a sense of purpose and the belief they have a positive impact. Employees who say they're engaged at work often cite challenging assignments and plenty of opportunities for collaboration.
10 easy ideas to start developing your employee engagement action plan.
There are dozens, if not hundreds, of ways to engage employees. Use these 10 easy ideas to start developing your employee engagement action plan.
Create engaging onboarding experiences that help new employees feel immediately welcomed.
Recognize personal milestones and celebrate people for who they are, not just what they do.
Try motivating before managing. Advising, nurturing, and coaching can go a lot further in increasing engagement than being "bossed" around.
Have employees write their own job descriptions. Identifying the value, they bring to the workplace can positively impact how they view their contributions.
Ask employees for feedback and advice. While you know what you expect an employee to accomplish, they know best what they need to get their tasks done.
Encourage individuality and allow people to be their authentic selves at work. Engagement drops when people feel they're just another cog in the wheel.
Query employees on how they'd like to be recognized.
Incentivize remote workers by using digital rewards, occasionally treating them to lunch or coffee at home, and providing continuing education.
Support personal projects and allow employees to spend a short time each week pursuing their own projects.
Have teams create their own sets of values that align with company goals but meet the specific group or departmental needs.
How important is employee engagement to business success?
Employees who are engaged are more likely to invest in the work they do. That leads to greater business success via:
Increased productivity
Greater customer satisfaction
Higher employee retention rates
Enhanced company culture
Employee engagement is essential to every workplace. What is your organization doing to ensure your people feel like their work matters and provides value? Read our in-depth guide on the connection between engagement and success here.
How important are happy employees?
Not only do happier employees work better, but they're also more enjoyable to work with. Employee happiness should be a top priority for every organization. Statistics show those happy employees:
Happy employees are extremely vital to your organization's performance and survival. And happiness has a multiplying effect, so happy employees are excellent role models for their fellow workers.
7 ways happy employees can influence your business' success
There are plenty of reasons to focus on employee engagement, including how happy employees can influence your organization's success.
Employees might have limited influence on business decisions, but they can greatly affect your organization directly. An obvious example of this is when employees disengage and refuse to work as well as they should. Of course, employees, particularly those who are engaged, can have positive effects, too.
1. Increased productivity
Joint research conducted by Oxford University and telecom firm BT found a conclusive link between employee happiness and productivity. The in-depth study revealed workers are, on average, 13 percent more productive when engaged. For businesses, that higher productivity rate can translate into 20 percent or greater profitability. Interestingly, employee engagement was found to consist of concrete behavior and was not based on abstract feelings. Reasons cited for greater engagement included having clear expectations, getting the tools, and supporting employees to do their best work. Consistent, frequent feedback and values-based recognition are also critical to engagement and productivity.
2. Reduced turnover
A Gallup study in the US discovered that engaged employees have a passion, purpose, and energy they bring to their work. The results? An up to 60 percent reduction in turnover rates. And what drives employees isn't what some people may believe. When asked why they quit their job, researchers found while money matters, it isn't what buys employee loyalty and engagement. A bad relationship with their manager is one of the most common reasons people leave their place of employment. That's followed by:
Boredom due to lack of challenging work.
A poor fit with the company's culture.
An unsatisfying work-life balance.
If there's good news to be found on these grounds for leaving, it's that the majority of reasons people quit their jobs are entirely under the control of employers.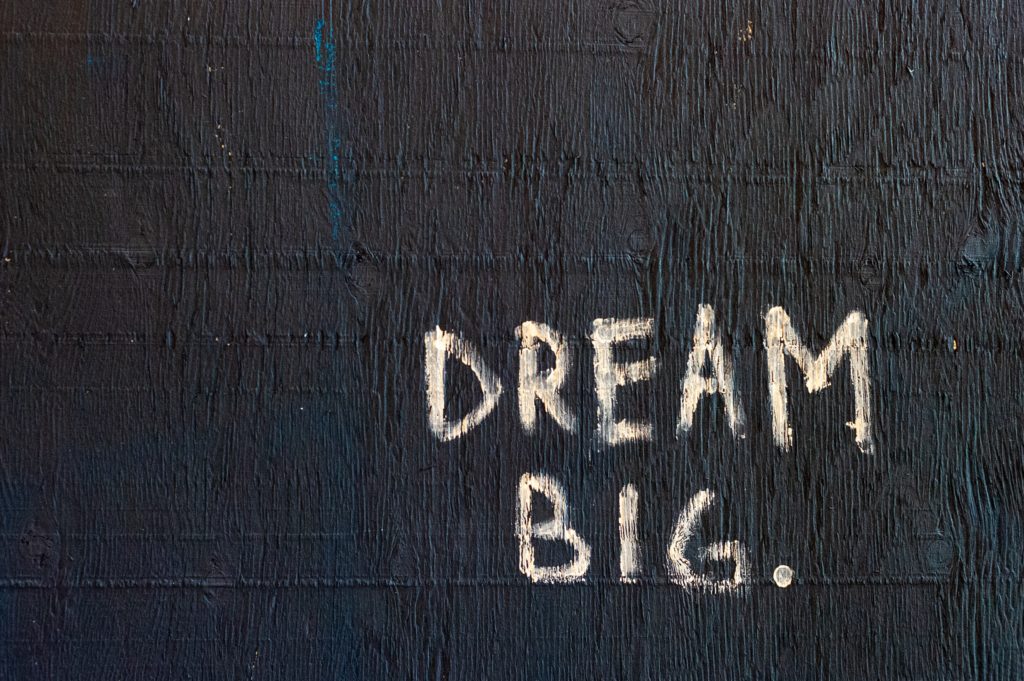 3. Better quality of work
Experts have known for some time that happy employees are good for the bottom line. Putting that knowledge to work within your organization by making employees feel valued and purposeful can result in better employee engagement and productivity. When organizations recognize each employee's unique experience and expertise, the employee is motivated to work harder to gain that recognition. In fact, employees who feel seen and heard at work are nearly five times more likely to feel empowered to perform at their best level. To improve work quality, employers can take steps like delegating more, incentivizing employees, and training and developing employees for promotions and leadership roles.
4. Customer satisfaction
Happy employees are good for business in multiple ways. One of the greatest is increasing customer satisfaction, which produces positive financial results for your organization. A more satisfied and engaged workforce is clearly associated with a company's ability to deliver better customer satisfaction, particularly in sectors with the closest contact between customers and employees. Happy customers, of course, are more willing to pay for your goods and services. And they're much more likely to remain loyal, coming back again and again. Meaningful employee development, ongoing training, personalized support, and creating a fun work environment keep employees engaged and ready to deliver the level of service customers demand.
5. Improved company culture 
Nearly 90 percent of employees at organizations that invest in employee well-being initiatives are more likely to recommend their company as a good place to work. As employee well-being is most often a reflection of an organization's broader culture, keeping employees happy can positively impact your company's operations. What makes for great company culture? It varies according to industry and organization, but most experts agree that the companies most successful at achieving an improved company culture:
Embrace an employee-centric mindset.
Treat employees as well as they treat their customers.
Create work environments that support an employee's best work.
Train leadership to listen and communicate more effectively.
Treat employees as individuals.
Consider the whole person.
Great company cultures support collaboration and provide positive, fun ways for employees to get together for professional and personal development activities.
6. Reduced stress
The connection between employee well-being and engagement is well documented. Stress undermines both. To combat its adverse impact, many organizations have taken steps to improve employees' physical environments and set up initiatives to encourage healthy behaviors. As more companies recognize workplace well-being's role in their company culture and strategy, they're introducing wellness programs and stress reduction activities designed to boost engagement and increase a sense of calmness. Reshaping an employee's physical environment goes a long way in encouraging healthier behaviors, too.
7. Strong employee relationships
Vital to business success, strong employee relationships keep your business on track and help increase employee engagement. Benefits include:
Increased employee loyalty and improved brand reputation.
Greater levels of motivation.
Fewer workplace conflicts.
Improved employee trust and confidence.
Better workplace culture is where employees are recognized and rewarded for a job well done.
Enhanced work-life balance.
To ensure you understand what your employees need to stay engaged, invest in employee engagement surveys, and introduce new measures (or eliminate old ones) to improve the employee experience. Employees with strong, healthy relationships at work are happier, loyal, and more productive and directly tied to their company's success.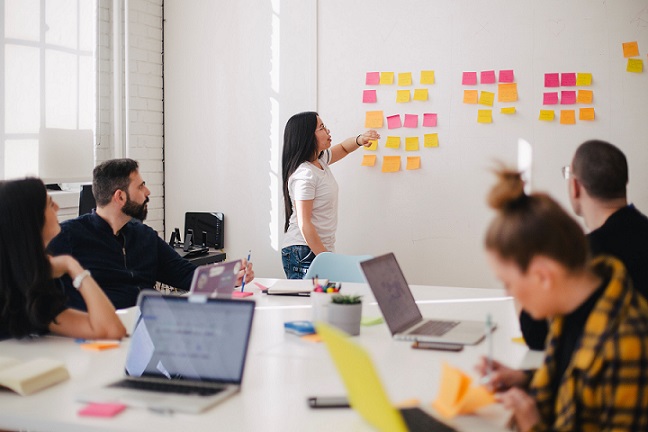 4 good employee engagement activities
So, what are suitable employee engagement activities to implement? It changes from company to company and industry to industry, but many successful employee engagement strategies cross over various sectors. From the hundreds of possible activities you might employ, here are a few of our favorites:
1. Hold regularly scheduled brainstorming sessions
New ideas are the lifeblood of business growth and innovation. Brainstorming in fun and creative ways can be an extremely effective way to boost employee engagement and profits. Steve Jobs had great success with his "team walks," where new ways to innovate were discussed, increasing employee input by almost 60 percent. Amazon throws small pizza parties where small groups of employees come up with new approaches and inventive ideas. During your brainstorming sessions:
Encourage critical thinking and out-of-the-box ideas. Critical thinking is crucial to decision-making and can lead to greater autonomy, satisfaction, and engagement.
Promote collaboration. Inspiration starts at the top, so managers should lead by example. Employ workplace collaboration tools to communicate with employees and inspire them to use these tools for their own projects. Collaboration opens employees' eyes to their larger roles within the organization, leading to greater engagement.
Stress the value of teamwork. Team members don't need to become 'best friends," but they should understand how cohesive teams provide a more connected work environment and help them draw on each other's strengths. It also creates an environment of accountability as members support goals and progress.
Treat each idea as worthy of consideration. Allow employees to express opinions openly and without fear of ridicule or reprisal. Refrain from being judgmental about misguided ideas or mistakes. Save critiques for where they really matter.
Create a comfortable environment where even the timidest employees feel safe about contributing. Introverts may not be the "squeaky wheels" their extrovert co-workers are, but they have a lot to bring to the table. Introverts are quieter, but they can also be more productive, better risk-takers, and often make great leaders. Strategies for engaging introverted employees include adjusting the interview process to their comfort level and making work more flexible.
2. Boost morale with "Volunteer Day"
There's a popular adage that says when you share your happiness, you multiply it by a thousand folds. When employees are encouraged and supported in the art of giving, it inspires them to feel joy and contentment. Giving back is extremely powerful and an engagement technique that requires a big budget to achieve. Possible volunteering opportunities include:
Helping out at an animal shelter.
Joining the Giving Tuesday movement.
Creating "action teams" that go out and volunteer in different capacities and communities.
Establishing in-house volunteer programs like supporting a charity, packing books or food bags, or creating kits for non-profits.
The possibilities are simply endless for employees to get out there and do their bit.
3. Celebrate diversity
Many organizations have established "Diversity Days" to celebrate their increasingly diverse workplaces. Collaboration between various ethnicities and genders promotes the idea that we share more commonalities than we knew while celebrating differences that set us apart. Celebrating Diversity Day in your organization makes for a more inclusive workplace and helps educate employees to respect various people, cultures, and traditions. As people deepen their understanding of the value of cultural diversity, they increase a sense of belonging and well-being.
4. Gamification to increase employee competitiveness
Is there anything better for driving performance and engagement than a reward waiting at the end of a fun competition? Maybe, but gamification makes competitiveness so engaging and fun that its implementation in the workplace can result in nearly a 150 percent increase in employee performance, up to 65 percent less turnover, and just under 40 percent fewer workplace absences. For organizations that want a fast-paced and fun solution to securing employee engagement, an investment in gamification is a no-brainer. Just be sure the gamification solutions you implement include effective ways to motivate and reward employees.
Job satisfaction vs. employee engagement – what's the difference?
While these terms are often used interchangeably, they're quite different. Yes, employers should work to make sure their employees are both engaged with their jobs and satisfied with their work, but if they want to build a strong workforce, they need to understand the differentiation between the two terms.
You can read more about this in our guide: Job Satisfaction vs. Employee Engagement.
Employee Engagement Action Plan
An effective employee engagement action plan has four key elements:
Identifying key action areas. The best way to do this is with employee surveys that ask why employees stay, what keeps them engaged, why they leave, and how they would if given the chance, re-design the workplace.
Setting clear goals. Efforts should focus on establishing objectives based on employee feedback and your organization's mission.
Planning specific actions to achieve those goals. Concrete action steps should be defined, and specific engagement activities adopted.
Clearly communicating your strategy. Engagement plans need the understanding and support of the employees involved. It's critical to communicate to employees the current status of your organization, the goals it's trying to achieve through engagement initiatives, and how the selected engagement activities will get you there.
Success engagement action plans include strategies for:
A work-life balance.
Communication and goal-setting.
Organizational transparency.
Autonomy and challenges.
Recognition and rewards.
Training and learning opportunities.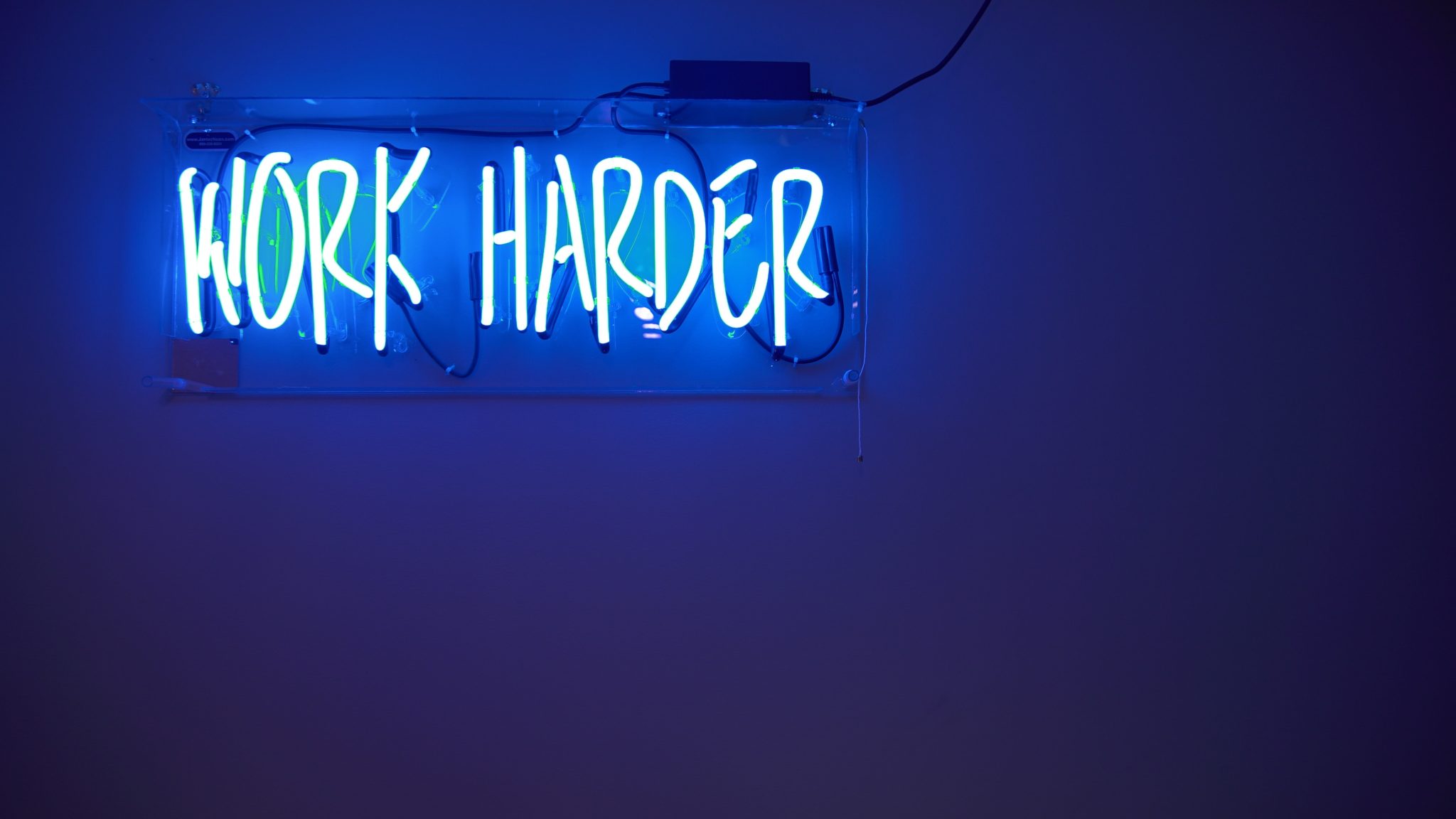 Since an employee engagement action plan ultimately determines the success or failure of your employee engagement efforts, it's important to take a well-organized approach that yields the best results. What does that look like?
Begin with employee survey data and identify both company-wide initiatives and smaller "quick wins" that jumpstart your engagement strategy.
Create an action plan that addresses specific issues in your organization. There's no right or wrong approach to this, but you stand a greater chance of success by making sure your plan is designed to achieve your stated goals.
Make room for changes and improvements. Your initial plan may eventually run its course, so you'll need to develop a new set of best practices.
Use employee polls and surveys for quick follow-ups and initiative success tracking. Polls are ideal for instant feedback and allow you to gauge your success accurately. More detailed surveys can be used to create data points that reveal your engagement plan's progress.
Communicate your plan in a way that employees feel attuned to the decision-making process. Ask for feedback on what could be improved or added. Look at your engagement action plan as a work-in-progress and be open to making changes when called for.
A well-designed employee engagement action plan can improve productivity, increase employee satisfaction, lower attrition rates, and provide employees with a better work-life balance. Your organization can also enjoy significant financial benefits such as reduced operational costs and higher revenues.
Employee Engagement Action Plan Template
To help you get started, we've created a simple employee engagement action plan template you can easily adapt to your organization's specific needs.
Your organization's success relies on engaged employees. Its employee engagement action plan should be designed to draw on collaboration and teamwork whenever possible. If you're committed to bringing about substantial change in terms of how employee engagement is perceived and practiced in your organization, an employee action plan is a perfect tool for getting started.
Gamification is another excellent tool to drive employee engagement. It taps into critical elements like communication, collaboration, and interaction to help employees reach goals and objectives. Using gamed-based elements such as competing, scoring, and rewarding encourages employees to become more actively engaged with their work.
About BeeLiked
BeeLiked's fun and motivational employee engagement games are designed to improve employee satisfaction, increase employee happiness and engagement, and boost your bottom line. To learn more about all employee engagement products and solutions, get in touch with us today to set up a no-obligation discovery call.