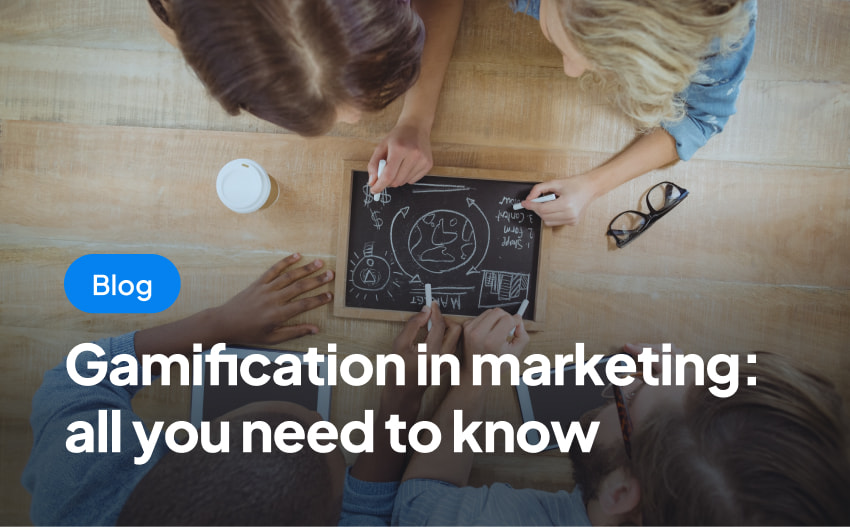 Gamification can be used in many different ways across a variety of industries. It's also a great marketing tool because it provides an immersive, fun, and engaging experience that helps customers remember a brand.
What Is Gamification in Marketing
Gamification for marketing is a very effective way for brands to deliver a message creatively. It can be used by a wide range of businesses, across all industries. You can adopt gamification in two ways: by using luck-based games or by gamifying certain elements of the users' experience.
Gamification elements include points, levels, virtual currencies, leaderboards, countdowns, progress boards, or badges and users receive these as rewards for specific accomplishments. It is a tool that can be accessible to all ages and can be a great source of entertainment and fun for new and existing customers. Audiences who engage in a game are offered the chance to win something. In return, your business gets a marketing boost.
The Benefits of Gamification in Marketing
Get your gamification right and there are many advantages to this marketing approach.
Collect user data: Gamification allows you to collect user data in a way that meets the requirements of GDPR (the General Data Protection Regulation) and CCPA (California Consumer Privacy Act) regulations. Customers are also more inclined to share data when engaged in a game.
Increase engagement: It's possible to entice customers with the promise of a reward such as free merchandise, or coupon vouchers. It also promises bragging rights and is a great cure for doom scrolling.
Reduce bounce rates: Gamification is one of the most effective tools for incentivizing and retaining customers. For example, you can re-engage customers who are about to leave by deploying a pop-up game of chance. It drives their desire to claim a prize and incentivizes them to come back.
Drive conversions: Players who engage in gamification elements are more likely to respond to calls to action than marketing methods such as banner ads. This is because they want to win the rewards attached to the action. Ultimately, gamification in marketing improved conversion rates.
Stay within budget: Gamification can help businesses stay within budget because rewards can be fairly and more evenly distributed. The rewards are not overly concentrated on a small audience which can reduce the program's cost.
Challenges in Marketing Gamification
Gamification in marketing is a way of adding more interactive "game-like" elements into a marketing strategy. There are several different options. Knowing how they differ ensures you pick gamification marketing strategies that suit your business. Here are four of the most common types.
Luck-Based Games
Popular options for this type of game are wheel-of-fortune or spin-the-wheel games. Luck-based games are a great way to get visitors to a website to take notice of special offers and campaigns. They can be made hard to ignore by making them colorful, animated, and familiar games.
Image-Based Games
Match-it games are an easy way to entertain customers, share rewards, and improve product recognition. Consumers love interactive game content. They don't just want to see a brand they want to play along.
Loyalty Programs
Loyalty programs do exactly what it says on the tin. They reward customers for being loyal. The more money customers spend on services and goods, the more points and rewards it's possible to earn. After accumulating sufficient points, customers can cash them in for discounts, free gifts, and similar perks.
Fun Experiences
There are many different kinds of fun experiences to offer consumers, however, one of the most popular is platform games. Mario Bros is a fine example, but there are plenty of others that are more gamification focused. They are a delight for customers to play and a big benefit of them is that they can be adapted to different times of the year and specific holidays.
A similar type of marketing game is tapping games. Participants tap or click as fast as they can to collect valuable items while also avoiding unwanted ones. As players get better, they can collect points faster. Participation can be quickly boosted with the help of a leaderboard.
How to Set Up a Gamification Marketing Campaign
If you've never created a gamification marketing campaign before you might be wondering where to start. While every marketing campaign is unique, there are some common steps you should take.
Focus on Your Target Audience
The success of any marketing campaign depends on how strongly you focus on your target audience. To attract new leads and bring them to your website, you must create gamified content specific to them.
Before you come up with any ideas, spend time analyzing your customer base and that includes those that are already customers and those you want to become new ones. A fun idea is not going to do much if it's not what your customers truly need.
Look at the age, gender, interests, and location of your customers as these all matter when choosing a game. If you know your target audience, you can design the right kind of game to reach that target demographic.
Once your target audience has been identified it's much easier to build a campaign around it.
Choose Your Goals
You can take advantage of gamification marketing but there's little point in moving forward without a strategy.
Do you want to create hype around a product? Is your campaign designed to educate customers about your brand? Do you want to sell more products or just improve awareness?
If you can decide on a priority, your campaign will have direction. It's likely one of your main goals will be to sell more products but things are often more complex than that.
An understanding of your marketing goals will help shape decisions regarding the content and elements within the gaming experience.
Determine the Incentive
Gamification doesn't have to be an overengineered platform to engage customers. The best strategy is to start with a "KISS". In other words, keep it simple stupid!
Games need to tap into behavior and incentives are an excellent tool, along with the development of a positive feedback loop.
Gamification in Marketing Examples
The best way to illustrate how successful gamified marketing can be is with some real-life examples.
Starbucks Scratch Card Game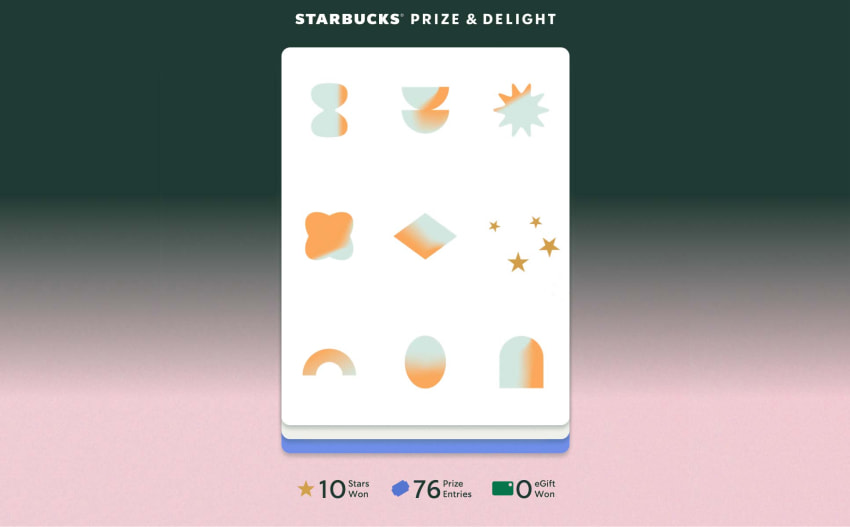 Starbucks uses gamification to enhance the customer experience and boost sales. They have introduced digital scratch-off cards in all their stores.
Players register for My Reward using a mobile app and every time they make a Starbucks purchase, they accumulate stars. There are several levels customers can work through, depending on user loyalty. The more times a user visits a Starbucks store and purchases a product, the higher up the levels they go.
Digital stars can be exchanged for extra cups of coffee, birthday gifts, or offers designed for individual customers.
Amazon Prime Day Incentives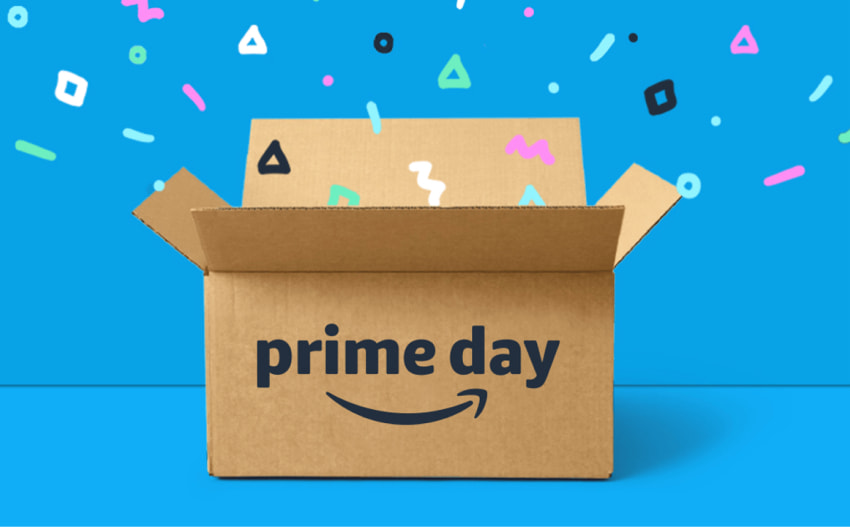 Amazon Prime Day is already a very successful annual event that's enjoyed by hundreds of thousands of Prime subscribers all over the world. However, in recent years, Amazon has expanded its Prime services and now includes Prime Gaming.
In 2022, Prime Gaming members were able to grab 31 games during the event, completely free of charge.
Nespresso Vault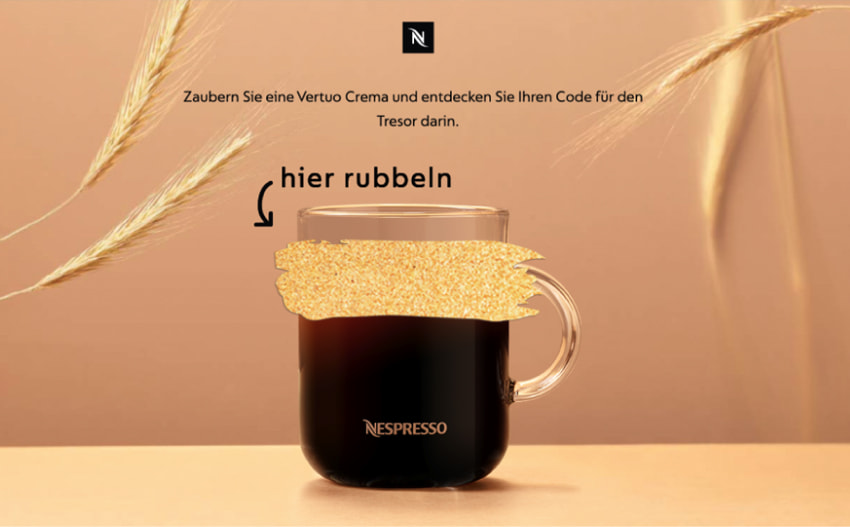 Pixora Photobooth & Nespresso Retail joined forces with BeeLiked to take advantage of gamification to increase user engagement at in-store and tradeshow promotions. The result of the Nespresso Vault was an 83% conversion rate and 100% opt-in rate.
There have been several incarnations of the Vault, the most recent being a combination of a physical and digital scratch-off experience. Participants were directed to a microsite where they could scratch to reveal a 4-digit code. The code could be entered into the safe and if the safe opened, the customer won the coffee machine inside.
McDonald's Monopoly Game: Double Peel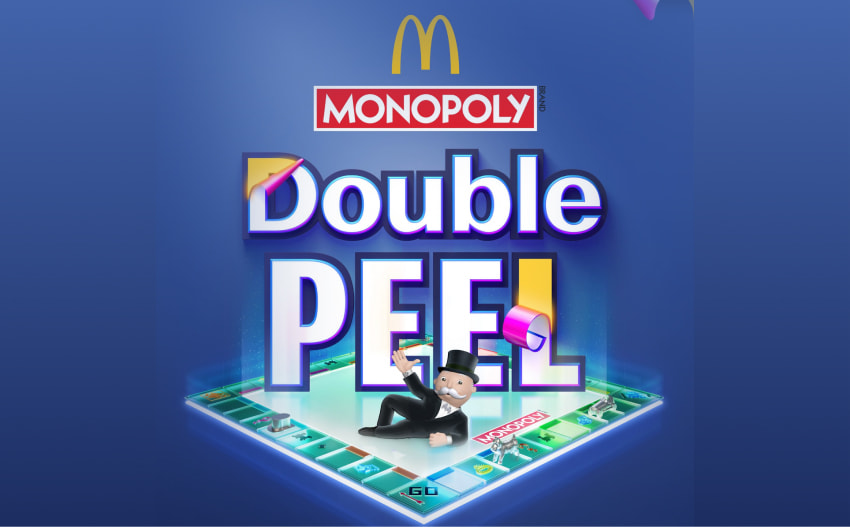 Mcdonald's has turned to the popular board game of Monopoly for its gamification marketing strategy and it's been going strong since 1987.
Customers are encouraged to collect Monopoly Double Peel labels and there are millions of prizes to be won. For many years, there have been instant win labels and the usual property collection, however, in 2022, McDonald's introduced a new 'Digital Peel' game on its app.
The labels aren't on all products, but you will find them on a wide selection across the McD menu. Instant win prizes include millions of food or drink prizes or a discount code that can be used at AO, TUI, BuyaGift, and other retailers.
The digital peel labels can be added to a Monopoly wallet in the app or online and the reward is entry to the Digital Peel game.
Property collections are another gamification aspect and customers can collect sets of properties just like you would in a real game of Monopoly. Once you've got a full set, you can claim a prize.
McAfee Belmont Races Promotion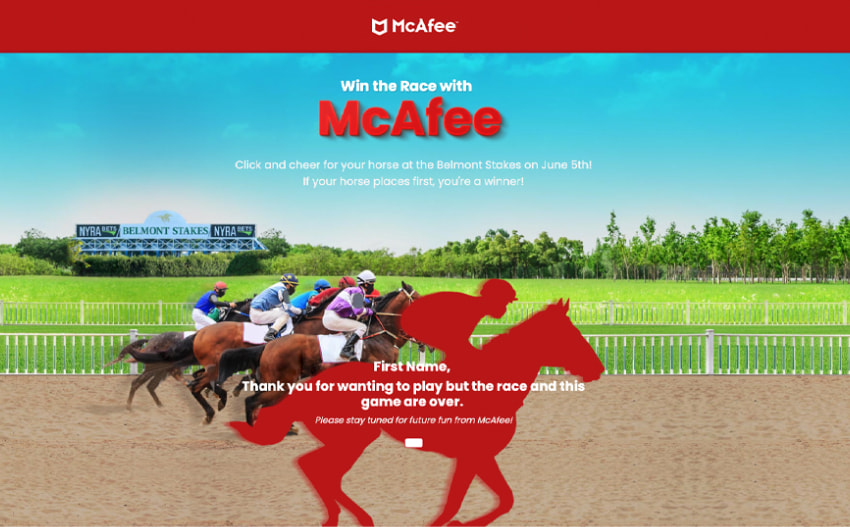 McAfee turned to BeeLiked to help strengthen interpersonal relationships virtually. The result was a digital scratch-off McAfee promo that meant select clients were invited to play ahead of the Preakness and Belmont Stakes.
McAfee clients were invited to scratch off a virtual horse to reveal a randomly assigned racehorse number. If the actual horse won the race when it ran the following week, the client won a prize.
Gamify Your Marketing with BeeLiked
BeeLiked is a leading gamification brand that offers a range of enterprise gamification solutions for all kinds of businesses. You can take your pick from an extensive library of pre-built, interactive promotions that will help you engage with your audience, collect actionable data, and drive the growth of your business. Our platform is built on AWS cloud technology which ensures the smooth running and security of your promotions. We are also a GDPR-compliant company operating within the EU and uphold the highest standards of data protection.
If you want to know more, get in touch today.