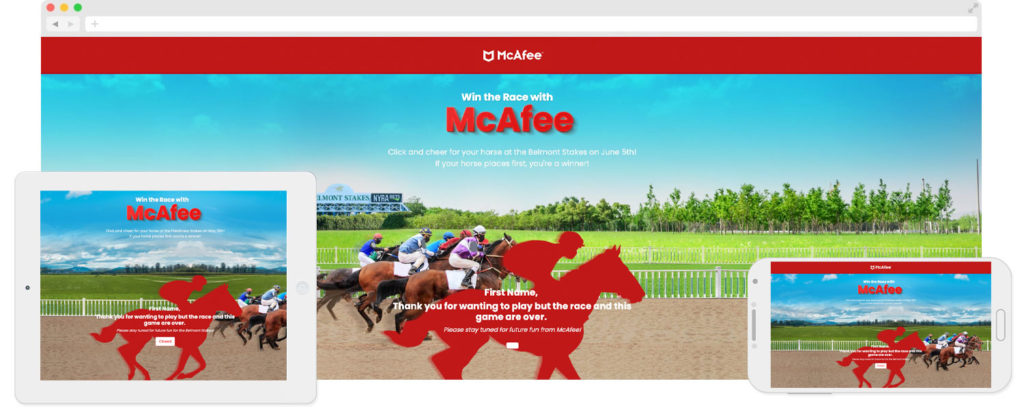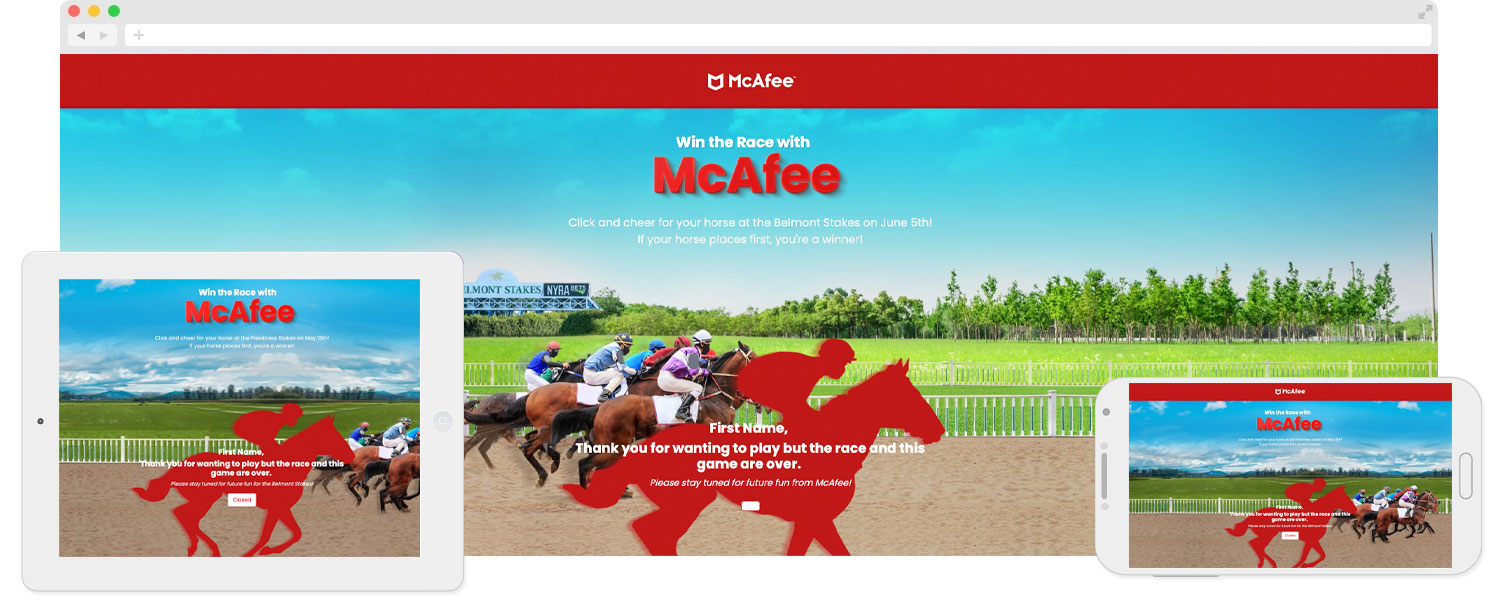 Key Stats
Virtual Corporate Entertainment and Incentivization Case Study
McAfee is a world leading cyber security company. Like many businesses during this period of business disruption, staff have not been able to meet face to face with their largest customers and so they have been seeking innovative ways to strengthen interpersonal relationships virtually. The Belmont Stakes was previously an annual opportunity for McAfee's enterprise clients to meet with their relationship managers and enjoy the excitement of the races. McAfee turned to BeeLiked to create a digital scratch off promotion that select clients could be invited to play ahead of the Preakness and Belmont Stakes. Using BeeLiked's EntryLink technology, McAfee was able to create secure URLs that relationship managers could send their clients inviting them to scratch off the virtual horse to reveal a randomly assigned race horse number. If the horse with that number subsequently won the actual race when it was run the following week, the client won a great prize.
The BeeLiked design team created a McAfee branded fun scratch off promotion that used a dynamic animated background to give the impression of a running horse. In the week prior to the races the final race line up was checked so that each race horse running was available as a scratch card to be won. Relationship managers at McAfee then generated personalized EntryLink URLs for each of their client contacts (using BeeLiked integration with Zapier to automate the process). Clients received emails from their McAfee contacts and clicked their own links to have one game play to see which horse they had been assigned.
The relationship managers at McAfee reported a very positive reaction from their clients who enjoyed the interactive nature of the promotion and the opportunity to participate in a bit of virtual corporate entertainment.