The healthcare industry is facing several different challenges. The aging population and growing number of chronic conditions put it under great strain.
In addition, healthcare costs continue to rise and patients are not engaged. Add in its lack of integration with technology, and you can see the industry is in trouble.
Luckily, there is hope in the form of gamification in healthcare.
What Is Gamification in Healthcare?
Gamification in healthcare is a patient-centric way of helping people transform habits and behaviors, popularize healthy habits, drive compliance, and improve health indicators. It does this by motivating people to engage in long-term activities related to personal care. And it's taking the healthcare industry by storm.
Gamification offers incentives in the context of a positive experience to drive patient engagement and build loyalty. It's a way of using game-like elements in non-game contexts, but as you'll discover in our gamification guide, it's so much more than just playing games.
People have been using Fitbits, Apple Watches, and various other health and fitness apps for many years. These are the first mainstream iterations of gamification in healthcare. The industry is now ready to take gamification a few steps further to help healthcare professionals tackle more in-depth monitoring and management of chronic diseases.
Gamification Trends in Healthcare
According to the Market Analysis Report, the global healthcare gamification market size was valued at USD 3.15 billion in 2022. It's expected to expand at a compound annual growth rate (CAGR) of 22.6% between 2023 and 2030.
The increased digitalization of the world and our continued embracing of technological advancements are both driving forces for gamification. Many people and healthcare organizations already use digital solutions and gamification in many ways. Current trends include the use of:
Game-based treatments: Gamification can be used to remind people to take their medication. It can also be used by patients with diabetes to control their intake and calculate insulin doses.
Wearables and remote monitoring devices: These devices seek to improve patients' physical conditions by recording steps and distances traveled, heartbeat, sleep patterns, and many other things.
Gamified healthcare apps: These can be used to help people reduce the risk of cardiovascular diseases by encouraging them to maintain a healthier diet, move and walk more, hydrate, and much more.
Telehealth: This is a way of getting personal care from a healthcare provider without an in-person office visit.
AI and machine learning: Artificial intelligence and machine learning are currently being used for disease prevention, diagnosis, treatment plans, and to enhance public health and safety.
Benefits of Gamification in Healthcare
Gamification can be of benefit to patients, medical staff, and healthcare providers. Let's examine some of the major ones below.
Improve Patient Education
When games and interactive apps are incorporated into patient care it has been shown to increase patient engagement and help them better understand their healthcare needs.
Gamification can be used to inform patients about healthy heart functions, exercise, nutrition, and a variety of other health-related topics.
Boost Healthy Habits
By introducing game-like elements into people's daily routines, gamification can encourage healthier habits and behaviors. The elements might include progress tracking, goal setting, and rewards.
Increase Patient Adherence to Treatment
Research has shown that gamification can increase the likelihood of patients adhering to treatment by promoting patient motivation and self-efficacy and by making medication management fun.
Engage Medical Staff
Gamification helps with employee engagement by encouraging them to reach certain goals and objectives. When medical staff plays games that offer points, rewards, and status, it helps them improve skills, goals, or objectives. It can make a stressful day more fun.
More Patient Data
Gamifying healthcare apps allow healthcare companies to gather more meaningful data and engage patients better. One way this is done is by promoting feedback from patients.
Save Costs for Healthcare Providers
Healthcare providers are under increasing pressure to provide quality care but at lower prices. When games and incentives are used to promote healthy patient behavior and manage chronic conditions, it reduces the number of office visits and hospitalizations. This means significant cost savings.
A good example is when patients use a game to manage their diabetes. It means fewer emergency room visits than for those who don't use a game.
Gamification can also be used by providers to identify high-risk patients and provide targeted interventions, thereby preventing complications and reducing costs.
Providers can track patient progress and deliver personalized care which is more efficient and cost-effective.
Healthcare Challenges That Games Can Solve
The healthcare industry faces many challenges, however, gamification can provide a variety of solutions when used correctly.
Data Security and Privacy
Gamification is regularly used to help gather personal information of various kinds. Reputable gamification brands such as BeeLiked ensure Audience Data is strictly protected, processed, and stored in accordance with relevant legislation.
Poor Patient Experience
When a gamified healthcare application is designed well, it engages patients and improves their overall experience of a healthcare setting.
An effective health game engages patients to reach their goals in a fun and enjoyable way. Features might also be of a competitive nature because it allows them to challenge others and enter competitions.
Long Waiting Times
Gamification in healthcare can help to reduce patient wait times. Games that promote healthy behaviors also increase the likelihood of patients being seen on time.
Gamification-based digital health apps can help patients automatically schedule their appointments. Other gamification strategies can also engage patients before they arrive for their appointments, thereby lowering any anxiety they might feel.
Overemphasizing Rewards and Points
A significant challenge for gamification in healthcare is to find the right balance of rewards and points. There is always the risk that gamification will become a novelty and lose its effectiveness over time.
To reduce the risk of this happening, gamification is always being updated and improved. In particular, research determines which specific game mechanics and design features are the most effective for different patients and health conditions.
Costly Solutions for Health Providers
Health providers tend to have a budget, often a tight one. Gamification is a low-cost solution and is effective because it helps patients manage their conditions and avoid complications.
Tools are available to enable patients to customize their treatment plans, adhere to discharge summaries, and much more. The end result is that less money is wasted.
Examples of Gamification in Healthcare
The best way to demonstrate how gamification can be effective in the healthcare sector is with some real-life examples. We've gathered together some of the best.
Zombies, Run!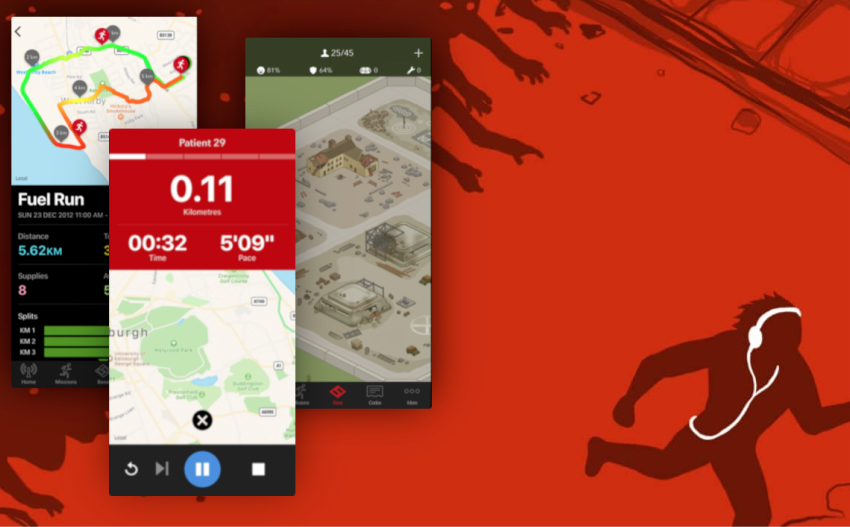 Zombies, Run is a mobile fitness app and an immersive running game that helps motivate you to run more. It makes running fun by turning it into a game about being chased by zombies, and we all know how zombies have become a bit of a trend.
You can choose from a variety of stories within the app. Simply choose your preferred missions and set your preferences. Decide how you want to be tracked, whether it's by GPS, the number of steps counted, or the duration of your run. There's also the option of playing your favorite music alongside the zombie noises.
During a run, you encounter zombie hoards that should be enough motivation to speed up and keep pushing yourself. The app reads off a script and you go through the story as you run.
MyTherapy: Medication Reminder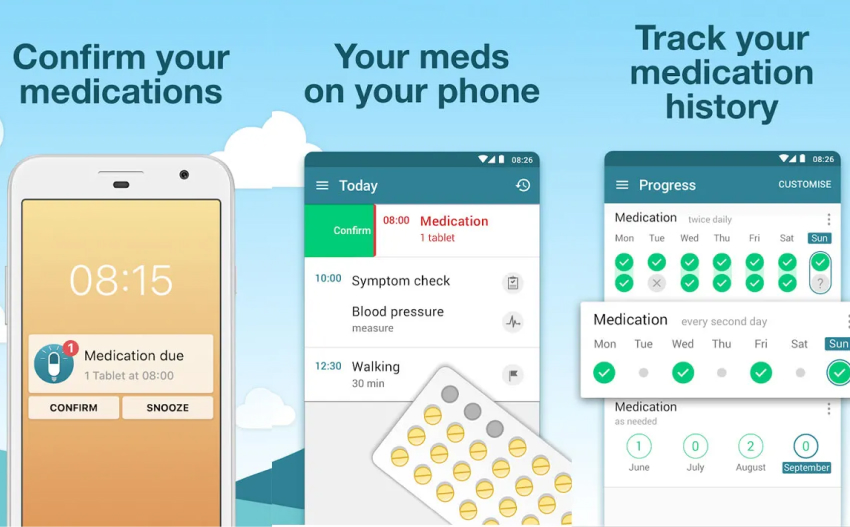 We lead such busy lives that it's easy to forget to take our medication. Luckily, there's an app you can use to remind you. The MyTherapy Medication Reminder gives you a gentle nudge when it's time to take your meds, tablets, pills, and contraceptives.
As well as a medication tracker, it can also track your moods, act as a health journal, and let you see past and upcoming doctors' appointments.
ReachMD
USHealth Connect (USH), a global organization that provides education for healthcare professionals, partnered with BeeLiked to create the ReachMD Rewards Program. (ReachMD is a subsidiary of USH).
The goal was to increase the number of participants taking tests and registering their contact information. Those who chose to take part had to spin a wheel to check what prize they'd won. In order to receive their prize, they had to take the test and register their information.
The end result was an 18% increase in the number of people taking tests and a 40% increase in opt-in data.
Movember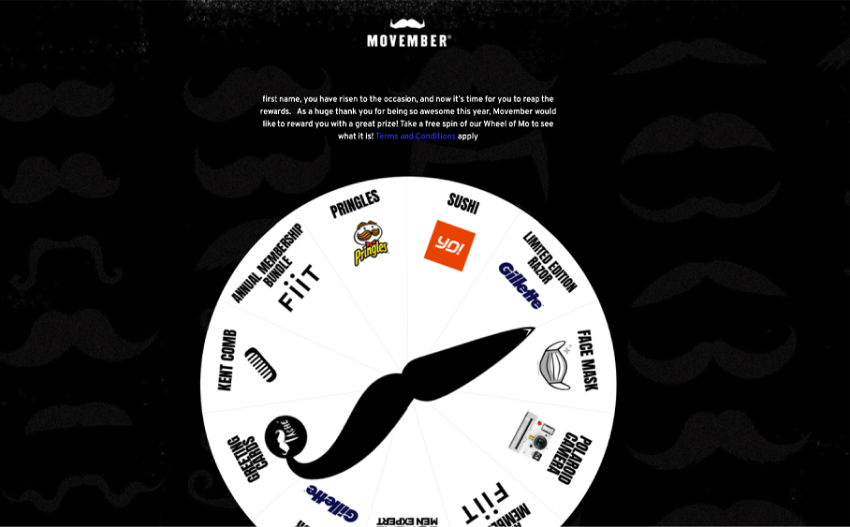 You may or may not have heard of Movember. It's a fundraising initiative organized by The Movember Foundation, a leading charity looking to change the face of men's health.
To help raise awareness, thank fundraisers for their efforts, and encourage more people to take part in various fundraising events. BeeLiked helped create the Movember Donor Rewards Spin Wheel game.
Everyone who raised over £750 for Movember, received a unique and personalized Entry Link that gave them one spin of the wheel. There were no losers. Everyone was a winner and it proved to be a great motivator for the incentive.
EndeavorRx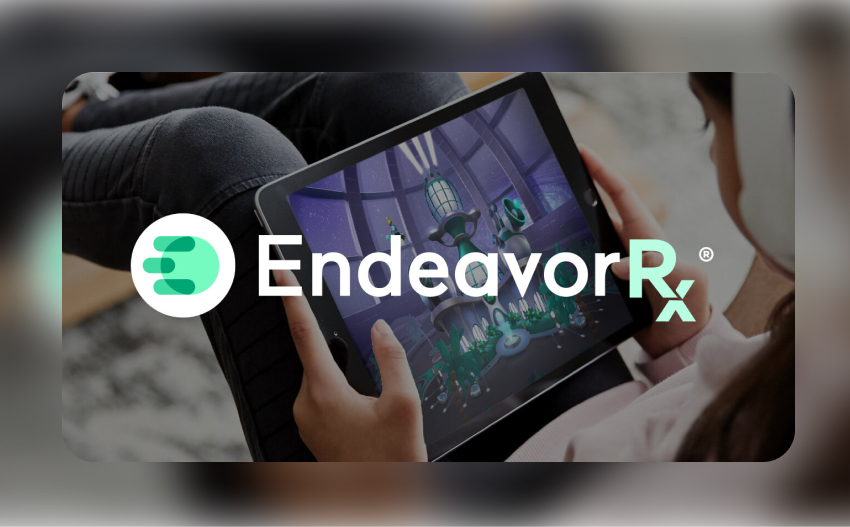 EndeavorRX is a video game that's been designed for kids between 8 and 12 years who suffer from attentive or combined-type ADHD. It's the only FDA-authorized video game treatment and access requires a prescription from a health care provider.
It has been created by award-winning game designers and world-class neuroscientists to challenge and target areas of the brain that play a key role in attention function. Players have to navigate their character through courses, collecting targets and avoiding obstacles along the way.
MindMaze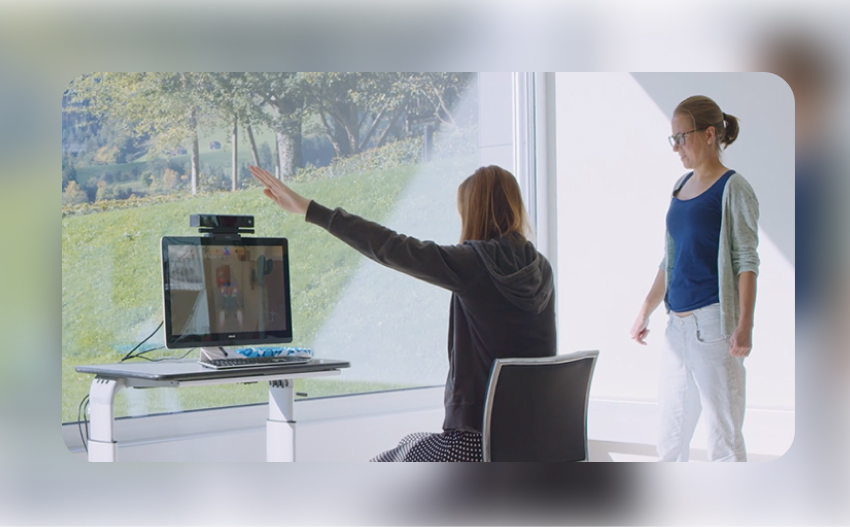 MindMaze is a pioneering digital neurotherapeutic platform that provides digital assessments and therapeutics to treat and rehab patients. Medical-grade virtual reality products are developed to stimulate neural recovery. There is also a platform that combines computer graphics, brain imaging, VR, and neuroscience.
Patients are provided with engaging and motivational virtual rehabilitation programs to support their recovery goals and follow a personalized exercise regime.
How the Healthcare Industry Can Adopt Gamification
There are plenty of opportunities and ways that the healthcare industry can embrace the gamification trend. It has already proved its worth in terms of engaging audiences and improving health behaviors in the short term.
Here are some ideas on how gamification can be implemented:
Games of chance: This type of gamification can be used to motivate people to take part in something. The promise of a reward encourages them to participate and once the audience is engaged, they can be taken further on their journey to recovery or further education.
Virtual points, rewards, or badges: These can be awarded upon completion of a goal. Such gaming tactics appeal to a user's sense of achievement. Badges enable users to set milestones for themselves. While rewards and virtual points can be exchanged for other in-game benefits that might be more appealing.
Progress bars: Progress bars or charts are a way of measuring success. They can be used to invoke the progress-related psychological tendencies of users. Progress and achievements can also be shared with friends and other users, thereby increasing the sense of competition.
Leaderboards: These also help create a sense of competitiveness among users and provide the opportunity to share progress with others.
VIP patient loyalty programs: The purpose of a VIP patient loyalty program is to reward patients that use healthcare services most frequently. Loyal patients are rewarded with exclusive benefits such as free parking, discounts at a hospital pharmacy, or a free health checkup.
Healthcare Industry Gamification Platform
There are many ways gamification for healthcare providers can be beneficial.
Gamified healthcare systems help well-trained healthcare workers deliver quality services
Provides the tools for patients to make more informed choices about their healthcare
Patients and the general population can be educated about chronic diseases
Promotes healthy living
Provides an engaging and interactive training program
Focuses on positive reinforcement and continued support
Tracks patient symptoms
Tracks the performance of healthcare workers
Improved responses to compliance and regulatory tasks, and audits
Increased performance across the board
If you're ready to take your healthcare service to the next level, you can drive gamification in your healthcare services with Beeliked!