What are digital scratch cards?
Digital scratch cards are an online form of gamification used by businesses to boost engagement and interaction with their website. Gamification is set to see a 25% rise in the next five years and digital scratch cards have been proven to boost engagement, user interaction and dwell time on websites, offering fun and playful incentive for audiences to interact with a website. Used both internally to reward employees, and externally to promote customer engagement, digital scratch cards are a crowd favourite that is simple to set up and incredibly effective.
How do you create a digital scratch card game online?
To create your own digital scratch card online, you can use a virtual scratch card creator. Digital scratch card makers provide the perfect template to work from. You'll need to integrate existing software with your existing applications, rather than devise one by yourself from scratch. Digital scratch card creators simplify this process by doing the hard work for you while allowing you to customize your campaign, include your own branding as part of the game, and easily control prize quantities and winning odds. We take a look at this in more detail below.
How do you make a mobile scratch card?
The first step is to determine where your digital scratch card will sit on your website. You can easily embed a digital scratch card game onto your website, and add them to existing campaigns, or build a new campaign with the scratch card as the key focus. The great thing is, you have full control! You can fully customize a digital scratch card so it will work seamlessly with existing applications.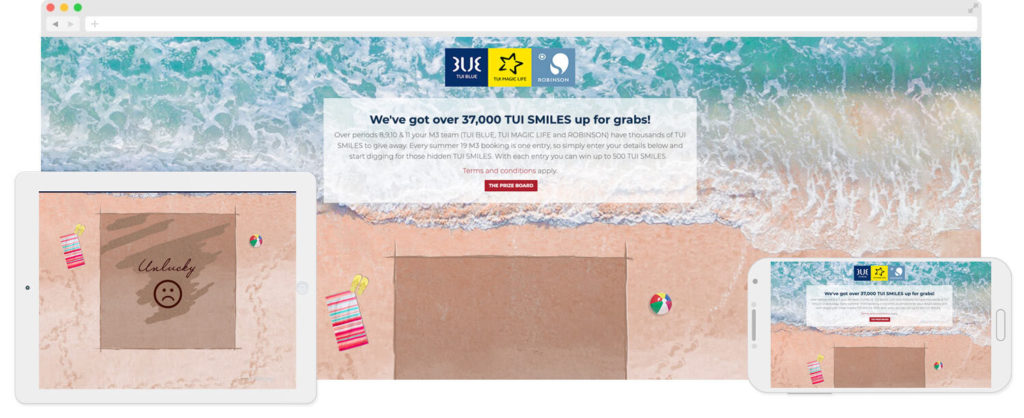 How to build a digital scratch card campaign
Read our guide on 5 steps to creating a custom digital scratch card
1. Decide how many scratch-off to win cards to include
You can add multiple scratch-off to win cards to your campaign, depending on what you are using it for.
2. Customize your scratch cards online
To create a digital scratch card campaign that is completely unique, customize your digital scratch card game online. With BeeLiked, you can add brand logos, imagery, font, colors and video so you can completely personalize the experience and increase your brand awareness. Generic designs can put people off, but by taking the time to develop a campaign that looks sharp, on-brand, and considered, you'll find users more likely to engage and get involved.
3. Choose where to direct players after entry
This is a fantastic feature of BeeLiked's digital scratch card generators. You can control exactly where the campaign will take customers and direct players to a landing page of your choice. Digital scratch cards can be a great choice for product launches or promotion for this very reason – you can easily boost awareness and inform customers about an exciting new product, in a subtle way that isn't as bland as traditional marketing. You have introduced them to a new product, but at the same time have offered something in return – a fun interactive way to get involved, win real prizes, and be rewarded simply by being a customer. You can send them to an offer page on your website, or give them a discount code to spend online or in-store, for example. The choices are endless and in your control.
4. Send automated personalized content
Once players have played the game, you can even send an automated email in response, with personalized content. This is a great way to get the most out of your digital scratch card campaign and go the extra mile to show how much you value your customers. It'll keep your brand top of mind, but also demonstrate to customers that you have developed a smart interactive experience, that is of their benefit to get involved in. You can easily integrate with coupon providers if need be, but use your own codes if you have them.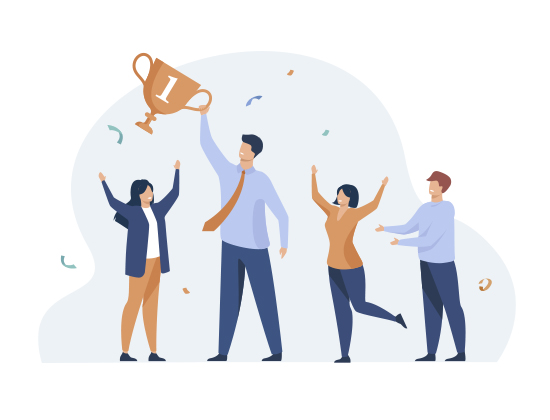 Who can use a digital scratch card game?
Anybody can use a digital scratch card game! Our case studies demonstrate their success- companies big and small can use a scratch card campaign effectively if they do it right. It can also be used by companies internally, to drive employee engagement, reward employees, and recognize them for their hard work. With the option to limit the number of entries and restrict play to invited individuals, it's easy to set up a scratch card for a select few employees or a department, for instance, if you're looking for a simple employee reward initiative that's fun, quick and simple. 
How do digital scratch cards work?
Similar to the ever-popular paper scratch cards that have been used for decades, digital scratch cards work in the same way. Users simply hold down their mouse and 'scratch' away at an image, to reveal a prize or reward beneath. It works on the basis of a game of chance, and campaigns can be designed to reward a select number of winners, with a reward type of your choice. This means you can create a digital scratch card game that offers prizes to a select few, or a prize for everyone, that differ in value.
Do online scratch cards work?
The short answer is yes, they do. Digital scratch cards are proven to boost engagement and conversion rates in a number of our previous campaigns, as you can see from our case studies.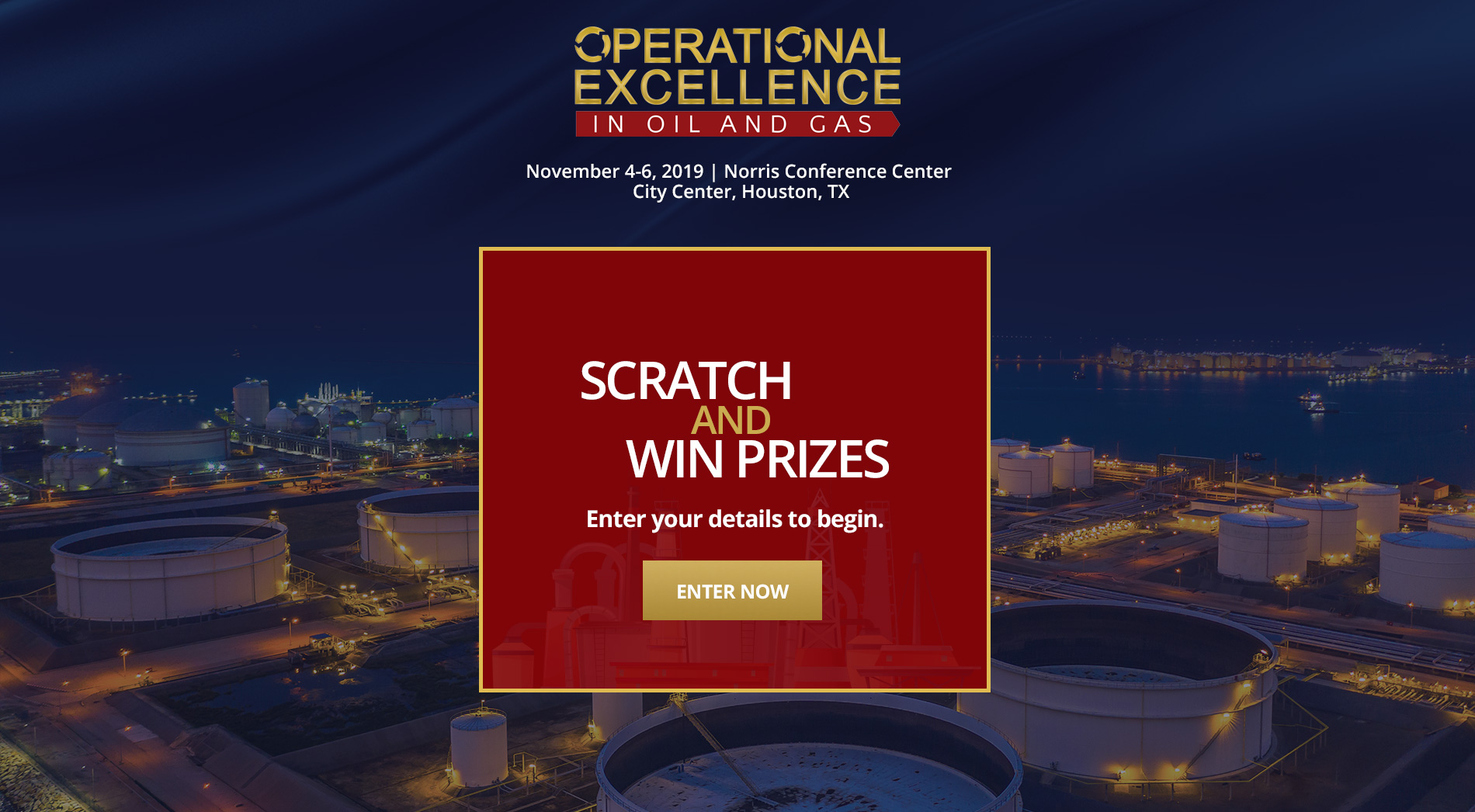 Benefits of using a digital scratch card
They drive audience engagement
You are guaranteed to increase user engagement with your digital scratch card promotion – simply because people like to win! People love rewards, and they love a challenge. Games of chance offer an experience that can thrill and excite, as nobody knows the outcome. Plus, with our personalized solution, you can increase a player's chance to win. When you're playing a game where the likelihood is, you'll win something, you're more receptive. The same goes for your customers. We all love the thrill of a game of chance, and with an increased chance of guaranteed reward, the interest, intrigue and engagement with the game will speak for itself.
They strengthen customer loyalty
You can offer a digital scratch card to existing customers to reward them for being loyal to your brand, and similarly, reward employees for hard work. Customers are more likely to return and buy from a brand that they are familiar with, interact with regularly, and trust. So, by offering more reasons for them to trust you, notice you, and keep you top of mind, you'll be first on their list next time they need a product or service you offer.
They increase employee engagement
Keeping your employees engaged is all about recognising them and valuing them. A good company culture relies on its employees and relies on happy employees. So, simple, fun incentives that are offered exclusively for hard work are a great way to demonstrate to your employees that you're thinking of them, value them, and recognise the contributions they're making. What's more, with automated campaigns like a digital scratch card, you can set these up to run automatically with minimal involvement. This directly dispels the myth that employee engagement initiatives are time-consuming and complicated -they can be simple and effective if you go about it the right way.
They improve lead generation
Time and again, it is proven that gamification can help generate leads and boost your ROI. This is because it immediately boosts customer engagement, and it helps customers remember you.
Effective gamification campaigns can return great results for the company running them for a number of key reasons:
It immediately boosts audience engagement. Users will notice your campaign, instead of simply scrolling past, simply because you offer a fun game with a chance to win.
Conversions will instantly boost. Site visitors are motivated to complete a task or follow a link because there is a chance of reward. Whatever that reward may be – a freebie, a voucher, or points – you're bringing action and conversion to your site, so everyone is winning.
Brand awareness increases, with visitors using, enjoying and sharing content that is branded up. This can help spread the word and increase brand awareness on different platforms, with different audiences, and further reach.
They can promote products
Digital scratch cards can also be used effectively in product marketing – simply set up an incentive where players click to scratch off the card, for a chance to win discounts on a new product, for example. It's simple stuff, but it creates a win-win situation – customers visit your site, interact with your site, and get excited about your new product, and you can expand your reach, engage your audience, and attract a wider audience with enticing creative assets.
They're a great way to build opt-in marketing data
Understanding consumer behaviour is invaluable. It can give you a true insight into how your customers think, what they want, and how they interact with your site. This can help you create tailored campaigns that will be more successful, see more conversion and improved leads. This is because you're specifically targeting customers who have chosen to opt-in and have shown an active interest in your product. By opting in, they have made a positive action; with future sign-ups, subscriptions and contact, you know you're far likely to receive a response.
They're quick to implement
Another great thing about digital scratch cards is that they're quick and easy to set up and launch. With a template to work from and seamless integration, you can easily embed our gamification campaigns into your existing processes and systems without a hitch. Your scratch card campaign can be taken from concept to delivery in a matter of hours. Quick and easy to implement, you don't have to wait around for a complicated solution to be created from scratch. With BeeLiked, it's all done for you.
They're great at enhancing your sales funnels
Scratch card campaigns speak for themselves when it comes to enhancing your sales funnels. The buyer journey becomes personalized, memorable and exciting, and adds another feature to your customer experience overall. Positive experiences along the customer journey are likely to have a positive impact on your sales, because customer's feel appreciated, valued and understood. It can heighten awareness, increase their interest and influence their decision- simply by incentivizing them with a chance to win. Suddenly, you have led your customers down a path that's exciting and interactive, that warrants a response in the form of genuine interest and engagement.
They're fully optimized for mobile
Mobile optimization is vital if you want to see your campaign hit the ground running – with mobile e-commerce shifting the way consumers interact with a website, don't get left behind with a slow running application. That's why all of our gamification solutions are fully optimized for mobile. Our digital scratch card creator is no different, so your customers and employees can get stuck in and play wherever they are.

To learn more about BeeLiked and how we can help you, get in touch with our team to request a demo today.