Channel partners are a business asset that includes resellers, distributors, service providers, vendors, agents, retailers, and more. They function as an extension of your sales team, reselling, managing, and/or delivering your products and helping you go to market faster. Typically, channel partners make money through referral fees or selling complimentary services like customer support, training, and consulting.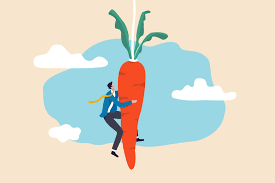 Channel incentive programs are a terrific way to reward your channel partners for profitable results. The programs help you build stronger relationships and provide an excellent opportunity for:
Increasing overall sales volume.
Reducing old inventory.
Accelerating new product adoption.
Promoting product bundling and cross-sales.
Increased brand awareness.
Building customer loyalty.
Providing referrals to increase market penetration.
Because channel partners can "make or break" your product in the consumer's mind, motivating them to remain enthusiastic through incentive programs, including those that use gamification, is essential to enhancing brand awareness and accelerating growth.
What Are Channel Partner Incentive Programs?
Anyone who sells your brand but doesn't work directly for your business is considered a channel partner. Just like with employees, one of the best ways to ensure your partners prioritize your brand is through incentives.
Channel partner incentive programs are sales growth initiatives driven by purchases, invoices, and transactions. Data shows that when you reward partners directly for selling your product, they'll sell more which, in turn, improves your ROI. With over 80% of top-performing companies using channel incentive programs, it's fair to say they're a win-win solution for increasing revenue.
Building Your Program
There's a diverse range of sales channel incentives to choose from. You can mix and match incentives to make your program more attractive and reflect your business's environment.
Sales-based incentives work on a simple premise: your partners get rewarded for successfully selling your products. The incentives often vary according to sales volume, the type of product sold, margins, etc.
Activity-based incentives are typically given at the time of sale and for engagement activities, a partner completes, such as product demos and training.
Channel rebates are given based on order frequency or size. They tend to work well when you want to clear out inventory or improve the sale of an underperforming product.
Training incentives provide partners with the opportunity to improve their knowledge and can include certifications, conferences, demos, and quizzes.
Referral incentives reward channel partners for being brand advocates and commonly include gift cards, points, cash, or other rewards.
Gamification elements can usually be integrated with existing channel partner incentive programs. Use these four simple steps to launch a digital channel incentive program that works to boost your brand in practically no time at all.
Identify the program's objective. Are you looking to increase overall sales volume? Or is your immediate goal to activate channels in new markets or boost sales of one particular product?
Determine incentive qualifications. How will a channel partner earn rewards? Increased sales, bringing in referrals, and product demos are just some qualifiers to consider.
Choose a digital solution. A digital platform simplifies your channel incentive program. And when channel partners have access to the program at their fingertips, they're more likely to participate. Plus, you can monitor partner performance in real-time.
Regularly evaluate the program. For a program to work, it's essential to know if business goals are being attained or if the program needs adjustments and modifications. You also want to keep your incentive program fresh by updating it with new offers, reward catalogs, or bonuses.
Keep in mind that less can often be more when implementing channel incentives. Creative rewards are great, but channel partners may feel overwhelmed if your program is too complex. Your program should also be flexible enough so you can design different rewards for different partners and behaviors.
How Gamification Takes Channel Incentive Programs to the Next Level
Gamification is a proven effective way to encourage engagement, build loyalty, and drive business results. It increases participation rates, helps people learn and retain knowledge more readily, and makes the selling process fun. It's no surprise, then, that more and more organizations are using gamification tactics like quizzes, puzzles, missions, and arcade-style games to drive channel incentive programs.
BeeLiked's playful reward promotions ensure your channel partner incentive program is both memorable and affordable.
Use our Spin to Win game to reward partners for business referrals. That's precisely what Zero Deposit do to incentivize estate agents selling rental properties. Prizes range from Amazon vouchers to Nespresso coffee machines.
Digital scratch cards are a crowd favorite and ideal as a sales motivator. Fully customizable and mobile responsive, our Scratch Card lets players scratch away a cover image to reveal whether they have won a prize or not.
Our games are some of the most innovative solutions on today's market, and our customers agree
The best gamification platform I have seen. I have worked with other platforms but never experienced a platform at this level. The BeeLiked platform gives us a clear competitive advantage. Without it, our campaigns would take too much time, be too difficult, and we would risk operational concerns during the campaign. The Support from BeeLiked is second to none, and means that I don't have to worry at all.

Ryan Phelps, CRM Marketing Manager, GLH

The bottom line? Gamification is a powerful and effective tool for increasing product knowledge, building brand loyalty, and enabling real-time monitoring and feedback. It also delivers the tangible benefits of higher sales revenue and cost savings through efficient use of training resources.
BeeLiked's channel incentive games are designed to reward positive channel partner behaviors and build long-term relationships that lead to higher profits. To learn more, get in touch with us today to set up a no-obligation discovery call to see it in action for yourself.