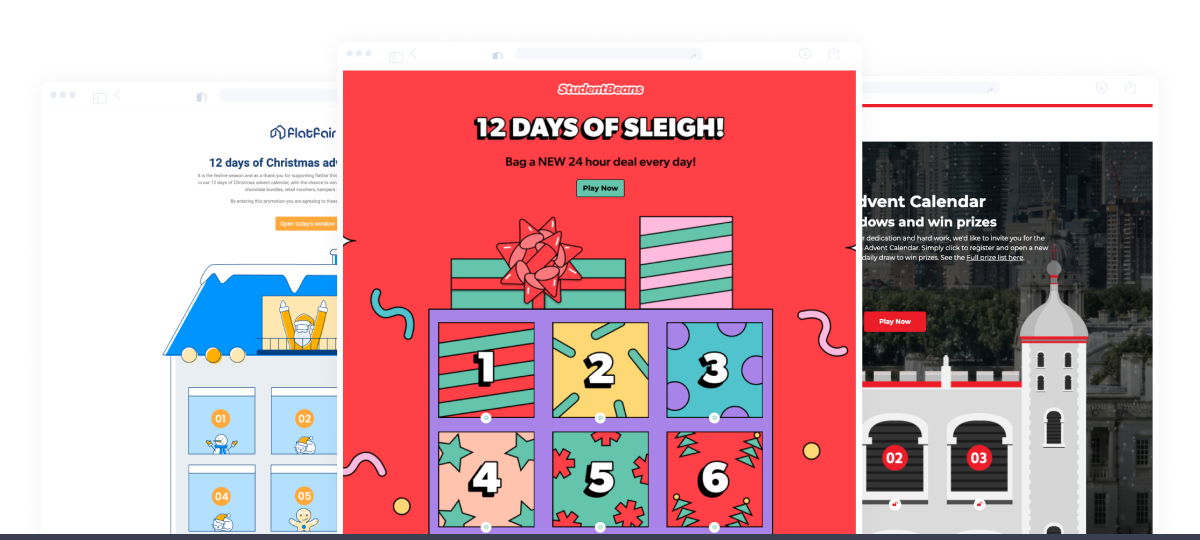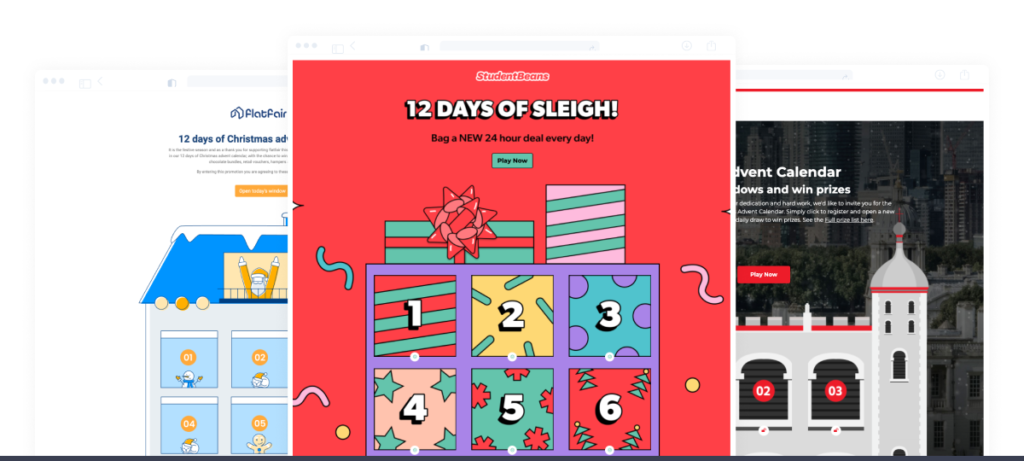 We've been getting into the festive spirit here at BeeLiked and have introduced a new promotion type to the platform. Advent Calendars need little introduction, it's a simple concept that each day a new window is opened and a festive message or gift is displayed. In creating BeeLiked's digital advent calendar builder, we wanted to make sure what we built could be adapted to suit a variety of business needs. Rather than second-guessing what those might be, we worked with a select few clients to create the perfect solution.
Why create a digital advent calendar?
Whatever your reasons for creating an advent calendar, you need to ensure it reflects well on your brand and you give careful consideration to the prizes or offers available. There are many reasons why you might wish to create a digital advent calendar. Here are a few:
If driving traffic to your own website or store is key, then you'll want to ensure that everyone that enters is given some discount incentive to purchase from your store. But that on its own may not be enough to motivate people to enter on a daily basis, so you should also consider entering all daily entrants into a sweepstakes (random prize draw).
If rewarding employees or strategic partners is your motivation, then be sure you can either restrict who can enter or restrict which of your entries are able to claim or redeem their prizes.
If keeping existing customers loyal is your goal, then consider restricting the daily entry to only those that use your service that day. You could even set a minimum purchase amount in order to be invited to open an advent calendar door.
Maybe you'd like to use a digital advent calendar for good old fashioned lead generation and capture data from each entrant to build your permission marketing lists. You can also use it to get new leads and insights. In this case, your prizes should be specific to your own services and serve to educate entrants on the benefits they can get through purchasing your solution.
Good design is key to a successful digital advent calendar
With any digital promotion, you must always start with the question of 'What does success look like' and then work back from that. The measure of a good design for a digital advent calendar promotion is not how it looks, but how many of the people that land on the first page, enter.

Here are a few rules to follow:
Don't go hiding where people need to click to enter, make sure how you enter is really obvious.
Think about how your design will look on different screen sizes; there's a good chance that most people will enter on their smart phones.
Make it really clear at the start what someone can gain by entering, if you don't, people simply won't bother to enter.
Ensure you keep people coming back each day by teasing them with what they can win the following day.
Keep it simple, but make it quick
Once the winner has earned their reward, they want it quickly, so the redemption journey must be straightforward.
By sending recipients a digital code they can swap for a gift card or a discount in your store, you keep things quick and straightforward. If you do choose to create random sweepstakes draw for all daily entrants, be sure to post the winner where everyone can see and of course communicate with the winner in a timely manner.
Your promotion partner for more than just Christmas
The BeeLiked platform enables you to create great-looking digital promotions easily and all for an affordable monthly subscription. Whether you are looking to incentivize existing customers, reward employees, and partners, or create compelling lead generation campaigns, we have something for you.
Learn more about how you can use the BeeLiked platform to benefit your business. Get in touch with a member of our team for more information.