We've recently asked our power users for their most popular BeeLiked features and how they utilise them to deliver maximum value. Here's a list of the Top 10 BeeLiked features and their benefits.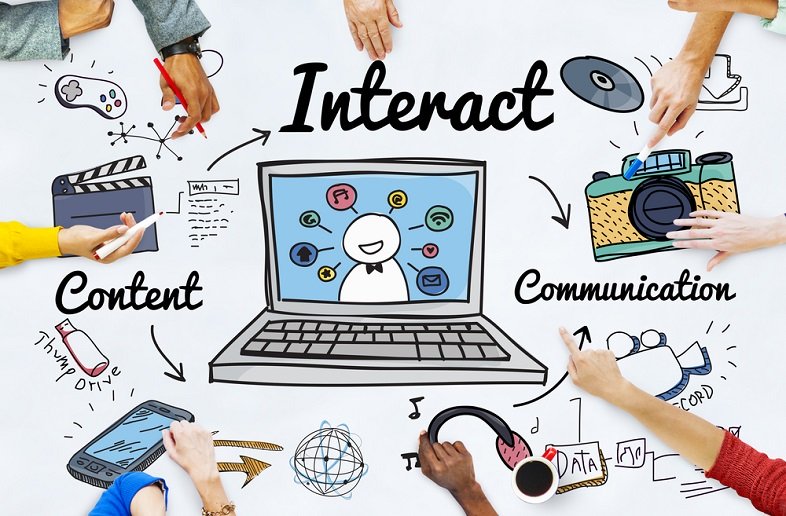 1. Interactivity
People like and enjoy playing games. By using gamified interactive promotions, you can attract new customers in a fun and original way. Rather than feeling marketed or sold to, the right game or promotion will engage your audience in a task or behavior.
While your customer goes through your promotion, you can share messages or updates in an authentic and timely way.
"We have never been able to offer fans a unique, intimate experience like this before. Through BeeLiked's service, we have been able to manage and track the entire contest and couldn't be more delighted with the results."

Suzanne Herz | Director Of Marketing | Knopf Doubleday
2. Campaign editor
BeeLiked provides a platform-based approach that is fast to deploy, measurable, cost-effective and requires no specialist skills to use. Update your brand guidelines once and apply them across all your promotions. Mobile-friendly templates, to ensure even the most complex interactive promotions look perfect on all screen sizes.
"BeeLiked saves us both time and money. By quickly re-configuring and dropping in some fresh designs we can rapidly deploy a new campaign from a base template in hours."

Alan Ward | Senior Digital Project Manager | The Beano
3. Data collection
Collect actionable insights about your target audience in a fun and non-intrusive way.
By using custom forms after entering your promotion you can collect GDPR compliant data and insights about your audience and prospects in a non-intrusive way:
Customer's name
E-mail address
Contact details (address, phone, etc)
Favorite ice cream flavor
The last car bought etc
"The Beeliked competition stats were really good – we're really excited to do more of these campaigns and see it as an important tool to grow our database."

Jennifer Edwards | eCRM & Content Manager | GLH Hotel Group
4. Customizable templates
Work at scale by creating and saving your own templates that you can apply to other campaigns and promotions.
Deliver repeatable and scalable audience engagement experiences quickly and flexibly.
We also have pre-built templates to get you started.
5. Audience and campaign analysis
Review, monitor and derive insights at every touch-point in your promotion. Segment your audience to personalize re-marketing for your lead generation and loyalty campaigns.
Using the BeeLiked platform you can also get access to game analytics and performance metrics such as sessions, entries, channel attribution, answers to questions (e.g. quiz), clicks on Calls-To-Action, viral shares, purchases, and many other metrics and reports so you can:
Measure and analyze the ROI of your promotions
Optimize performance
Identify the most engaging players (qualify leads) and potential micro-influencers
Follow up on your most promising leads to grow customer advocacy
Share the success and insights of your marketing and gamified loyalty campaigns with your team and senior executives
"Beeliked helped us ensure the campaign was both relevant and unique. Generating tens of thousands of followers, fans and strong engagement levels, we were delighted with the impact it had on our brand."

Jon Danks | Head Of Marketing UK & Ireland |South African Airways
6. Winner picker
Draw random winners across any campaigns or promotions
Our clients love using the Winner Picker module to easily draw random winners across any campaigns or promotions they are running.
This means your campaigns or promotions based on our games of chance can easily be ran as a sweepstake!
7. Integrations
Automatically push your campaign and promotions data to Salesforce, Formstack, Experian, Tealium, Hubspot, Slack, Mailchimp, Google Analytics and many others.
Direct integrations with multiple downstream systems allow you to seamlessly and efficiently push your campaign and promotions data from BeeLiked. This means you can provide valuable reports and actionable intelligence to optimize your campaigns and promotions.
8. Invite link
Restrict who can enter your campaign or promotion
The URL Sign-On feature allows you to quickly and easily generate unique URLs.
The URLs permit one entry only and can be used to personalize your campaign with an individual's name or other details as required.
Developers can use the BeeLiked REST API to dynamically build an encrypted URL to a campaign or promotion that is only accessible to the participant.
The BeeLiked platform enables non-technical staff at your company to upload an access list.
"BeeLiked was an absolute pleasure to work with! They were able to take our ideas, manipulate their pre-existing templates and turn it into something that really worked for our business needs. Even though we were working in different time zones, the team was super accommodating and addressed any concerns or questions we had in a timely fashion. The back-end functionality was very intuitive and set-up was a breeze. From a Sales Manager / Travel Agent perspective, we also received many compliments on the ease of use. We're currently up 20% YoY in sales that we can correlate directly to this Spin to Win campaign. We look forward to using this platform again and again for many campaigns to come!"

Erin Dupuis | Digital Marketing Specialist | Trafalgar
9. White label solution
Providing a white label solution allows our agency clients to build, moderate and support their clients campaigns.
We support and help our agency clients to get the most out of the BeeLiked platform.
"BeeLiked has been an incredible partner and is our gamification technology partner of choice. They have gone above and beyond to ensure that our campaigns are successful and that our clients are happy. Using their platform, we can regularly pitch and execute innovative gamified digital campaigns for our CPG clients."

Saundra Robinson | Social Media Manager | August United
10. Customer success specialists
One on one assistance for easier on-boarding and maximising returns.
Work with a dedicated, highly qualified Customer Success Specialist to set your own firm goals, agree on an action plan, and be held accountable to ensure you succeed in achieving your objectives.
"The BeeLiked team is incredibly forward-thinking and they followed that through with excellent support. The design and functionality went beyond what I could have imagined."

Marissa Sangiacomo | Marketing Manager | St. Martin's Press
About BeeLiked
BeeLiked offers companies an ever-growing portfolio of campaign types that are quick to create, with full design flexibility, performance tracking, and data collection capabilities to ensure your campaign and promotion exceed all your expectations.
The BeeLiked Platform can help you engage and incentivize your audience and customers across their life-cycle and journey.
I hope you enjoyed reading this blog post and found it informative. Are there any features that you haven't used yet? There is no better time to log into BeeLiked and check them out. Not a BeeLiked customer? No problem, Click here to set up a no-obligation 10-minute discovery call.