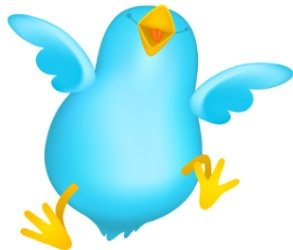 Competitions are fast becoming the norm for brands on Twitter as a quick method of engaging with audiences, increasing followers and generating some buzz.
A twitter competition can significantly increase awareness of your brand, as well as push traffic to your website and boost your revenue.
A competition needs a prize. However, rewards don't have to be big and expensive to attract people to enter!
If a competition is well thought-out and enjoyable to participate in, people often won't mind want the prize is – it's simply a bonus and an additional incentive for entering.
For many competitions that require an element of creativity, the fun is in participating and the prize is secondary. For example a photo competition that showcases the best photos or a competition that requires a 'creative answer'. (For more information on types of Twitter Competition go to this blog post.)
Remember, Lord Sugar received thousands of tweets during his recent #2MLORD follower milestone competition, where he asked his followers to tweet him the exact time and date he would reach his 2 millionth follower, all for just a signed copy of his new book!
It's the thought that counts
Big brands like Adidas have the means to give away tickets to sporting events or perhaps free shirts, but not everyone has the budget and the partnerships that a global brand like Adidas has.
The obvious choice for a prize is to give away your products or offering, so if you manage a clothing store, offer clothes, if you specialise in food and drink, give away free samples or meals, if you offer a service, promote a discount or free trial.
However, sometimes it's more the thought that counts, prizes don't always have to mean giving away your products for free, sometimes a personal touch is all you need!
Prize ideas
Here's a few examples of some fun 'personal' prizes:
Design a mug with the winners @name and their Twitter pic. Implement here
Print a T-shirt or clothing with your logo or perhaps some humorous copy. Implement here
Design and create a personalised keyring with the winners photo and @name. Implement here
Send out personalised 'surprises' depending on what the user tweets about e.g Chocolate
Buy and offer tickets for a trip in your area – e.g theatre, spa weekend, meal for 2.
A follower milestone competition could send out an award in a frame with @name and imagery
If you run a photo competition, why not blow-up the winner's picture and send it them?
A photo competition could enter all the winning pictures into a calender and then send them out.
A video competition could edit all the winning videos into a short ad or film and post it online
Why not feature the winning entry on all online outlets and offer the winner a VIP service?
Summary
Whatever you choose to give away for your competition, even it if is a small personalized prize, make sure it's still suited to your brand and your tone of voice.
Remember people love to feel valued, so shout about winners to all your followers and fans online. Perhaps it may be worthwhile to ask the winner to send in a picture of them with their prize which you can then share on your social networks!
There are plenty of competitions concepts and prizes to choose from. Once you have decided on a concept and a prize, share photos and then start spreading the word!
About BeeLiked
BeeLiked offers companies an ever-growing portfolio of campaign types that are quick to create, with full design flexibility, performance tracking, and data collection capabilities to ensure your campaign and promotion exceed all your expectations.
The BeeLiked Platform can help you engage and incentivize your audience and customers across their life-cycle and journey.
BeeLiked is on a mission to prove the ROI of interactive driven marketing. Click here to set up a no-obligation 10-minute discovery call.