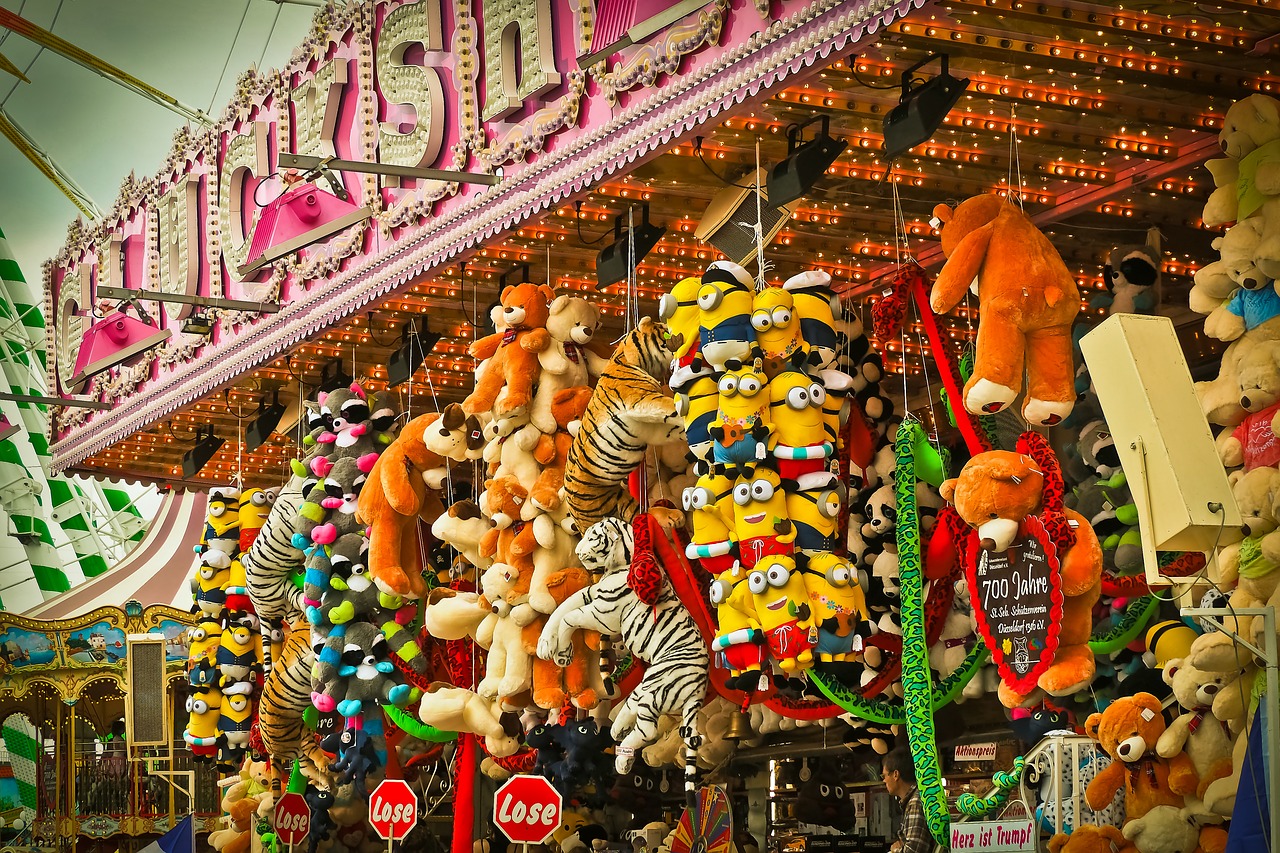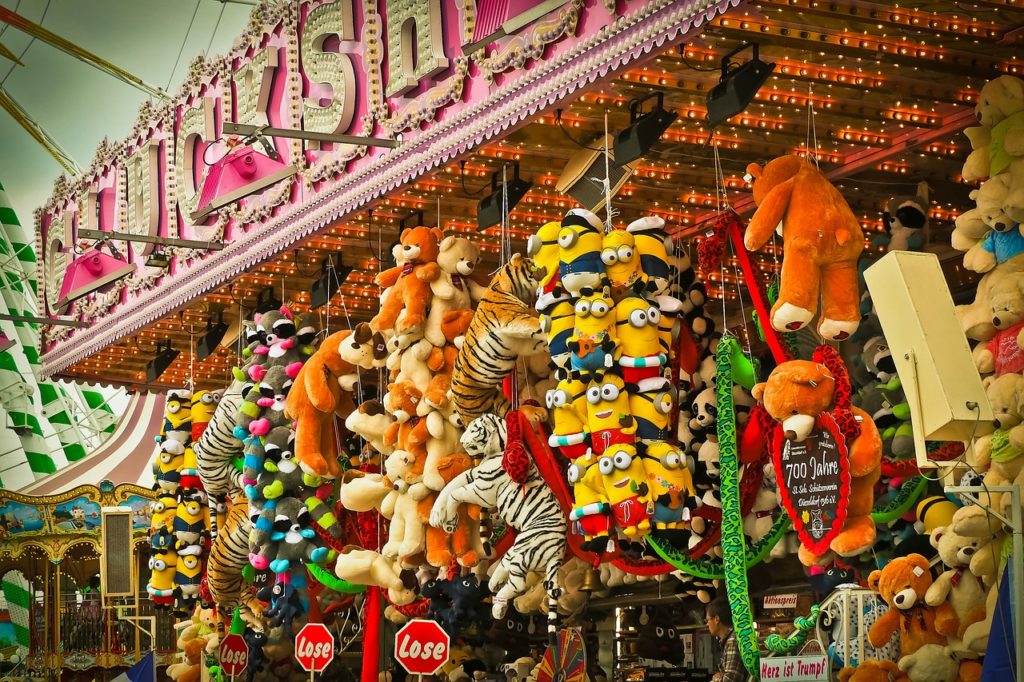 Sarah Burns, Chief Prizeologist at Prizeology, describes some winning – and losing – ways with prizes.
What's your strategy?
Promotions mean prizes and if you want to run a great prize draw or competition you need a great prize, because that's what will persuade people to participate in your promotion. Before you start shopping, though, you need a strategy.
You need to know what the purpose of your promotion is. Do you want to celebrate a business milestone, increase brand awareness, find new customers, re-activate former customers or simply reward existing customers?
The answer to that question will help you work out what kind of prize you should offer. Get it right and you'll engage customers and the promotion will be successful. Get it wrong and that over-sized teddy bear will still be sitting on your shelf months later, because no one entered.
What you need to consider
Objects of desire
Your prize must be desirable, but – and this is key – it must be desirable to the specific audience you're targeting, so if you sell hand-made vegan shoes, a selection of fine French cheeses is unlikely to prove popular.
It should also be relevant to your target audience, so if you sell baby clothes, offering power tools as a prize probably doesn't make a lot of sense, but baby bedding does. However, a prize shouldn't undercut your own business, so if you're a cast-iron cookware company, don't give away a microwave or instant noodles.
Sometimes weird and wacky prizes can really appeal. Ribena, for instance, ran a competition to win a donkey linked to a Shrek 2 campaign and this was very successful, delivering strong bottom line results and incremental sales of £6.86 million.
You probably want people to share your promotion, too, so it's better to keep the concept relatively simple and easy to communicate. Also, consider the embarrassment factor – your competition is unlikely to go viral if the prize is a lifetime's supply of haemorrhoids cream.
Do remember, though, that you shouldn't give away another brand's products without asking its permission. Some brands don't take kindly to their products being given away for free or want to approve the association first.
Having said that, if you decide not to ask permission, always make it clear that the brand owner isn't endorsing the giveaway and don't use other companies' logos or images without their consent as that can get you into all kinds of trouble.
Numbers game
So are punters more attracted by one grand prize or a range of different prizes at different price points? That's a hard one, because it all depends on the specifics and it's about perceptions and people tend to perceive that they stand a better chance of winning if there are more prizes on offer.
Perhaps surprisingly, they also tend to be pessimistic and although they may covet that top prize, they don't think they'll be lucky enough to win it. It isn't really logical, but entrants often feel one of the lesser prizes in a prize draw is more likely to be within their grasp, so make sure those are attractive, too.
Most wanted
Tech, of course, generally produces a response, with iPhones topping the charts, but although they do make a good incentive, if they don't chime with your brand and your objectives, you run the risk of maximising the number of entries, but failing to make an impact on the people you really want to reach – and iPhones are expensive.
Likewise, although a cash prize seems like a safe bet, you're gambling that your winners will remember who handed over that bundle of crisp tenners – and they probably won't. Big money works well if all you want to do is generate traffic, but to achieve something more sophisticated you need to be more imaginative.
Gift cards can make good prizes, though, as long as you pick a prize that will resonate with your brand and your customers, so if you're a health and beauty retailer, spa tokens will be appealing, but if you decide to offer theatre vouchers you need to frame the promotion in a way that links the two.
You might think you can't go wrong with a celebratory crate of wine or a bottle of champagne, but alcohol isn't everyone's cup of tea and you need to be extra careful about excluding under-18s in the terms and conditions. You might need to factor in the cost of a courier as well, because any prize that's damaged in the post will lose its fizz.
Vacations, preferably in exotic locations with lots of extras thrown in, are always popular, but mini-breaks and hotel stays also pull in the crowds, as long as they're presented as a real treat. Experiences go down well, too, and cars are universally popular, but bear in mind that they can be challenging to source for a reasonable sum.
Funding formula
And so we come to budget. Set it, stick to it and work your contacts for discounts and deals or use a prize sourcing specialist like Prizeology. Finding a partner with complementary objectives who can provide prizes could be a good option.
Finally, don't forget that you can also offer your own products or services as prizes. Of course, that can be very cost-effective, but make sure that you present the prize in a unique way, perhaps as a bespoke selection that's unavailable elsewhere.
Prizeology specialises in sourcing the right prizes and all other aspects of prize promotions, from terms and conditions to winner management.
About BeeLiked
BeeLiked offers companies an ever-growing portfolio of campaign types that are quick to create, with full design flexibility, performance tracking and data collection capabilities to ensure your campaign and promotion exceed all your expectations.
The BeeLiked Platform can help you engage and incentivize your audience and customers across their life-cycle and journey.
BeeLiked is on a mission to prove the ROI of interactive driven marketing. Click here to set up a no-obligation 10-minute discovery call.