Businesses operating in the financial sector are faced with high levels of competition. To stand out from the competition requires some innovative thinking. The rapid increase of mobile apps in the fintech sector only serves to increase the pressure.
Gaming in banking is gaining ground and proving to be a very effective way to boost engagement, increase retention, and add unique features.
Keep reading to find out more. We'll explain how you can use gamification in banking apps, explore the benefits it brings, and provide some real-world examples of gamification in action.
What Is Gamification in Banking?
Gamification is a way of using game-like elements in web and mobile apps. In the financial sector, gamification involves turning everyday financial processes into rewards-type activities and milestone-based tasks. By doing this, the processes are simplified and made more enjoyable.
Examples of gamification include:
Daily or weekly goals
Point systems
Leaderboards
Badges
Easter eggs
Polls
Lottery
Challenges
Streaks
Levels
Avatars
Quests
Progress indicators
The Benefits of Gamification in Banking
The potential of using gamification in the banking industry is massive, not just for businesses but customers too. Here are some of those benefits:
More clients: Using gamification, designers can be more creative and spark curiosity among new users who want to test unusual interfaces.
Customer engagement: Gamified elements transform mobile banking apps into interactive and creative platforms. These can be used for exploring, learning, and meeting objectives. Gamification drives audience engagement naturally. It can also push users to find other aspects of an app more engaging. 
Announcing new services: Gamification elements can be used to walk users through new banking services and products. Such features could encourage customers to choose more services provided by a banking app. 
Digital transformation: To keep ahead of the competition, banks have to keep up with fintech trends. Game solutions can be a springboard for the digital transformation process for customers, digital banking strategies, and also for management, employees, and the bank's board. 
Loyalty programs: Consumers love financial brands that offer a personal experience and educate them on financial products and services. It's possible to create a positive image using gamification, however, there is a risk of appearing too gimmicky.
Employee motivation: Gamification in the workplace boosts engagement and productivity, and employees are more motivated when they have goals to work towards.   
Customer data: It's possible to gather valuable data about customers' preferences and habits by studying how they interact with the game-like features of an app. Zero-party data of this kind can be used to improve a banking app. 
Boosting financial literacy: Using game elements, it's possible to show users which actions are favorable for them and society. A good example is to offer bonuses for saving funds. 
Transitioning towards web-based platforms: Banks still rely on traditional frameworks, such as paper records. Gamification is the perfect opportunity to break the mold and reform the industry. When a business gamifies its platforms, there is no option other than to invest in online-centric frameworks.  
The Importance of KYC
KYC stands for "Know Your Customer". This is an essential process commonly used by many industries to identify and verify customers' identity. In the financial sector, it's also used to verify the financial activities of customers. 
KYC is important for banks because it:
Protects banks and financial institutions from being used by criminals for money laundering, corruption, or terrorist financing
Improves customer service and provides valuable insights into customer behavior
Allows businesses to perform risk assessments and manage risks wisely
Helps them comply with laws and regulations
Brings stability and investment to a country
Gamification can help motivate digital customers to keep their personal banking information in order.
Great Examples of Gamification in Banking
While there are some banks that still find the concept of gamification non-viable and inappropriate, others have realized the potential. Banks often use gamification in their apps, but also implement games and game-like elements for promos. Here are some examples:
Standard Chartered
Standard Chartered Bank's Twist & Win is a gamified campaign that offers users chances to win surprise cashback for transactions made with their credit cards.
The bank fully integrated the gamified experience into its mobile app. Examples of gamification in the app include the personalized onboarding of customers who are invited to participate in the campaign and the real-time assessment and random allocation of cashback for eligible transactions delivered via an interactive animation with a fun in-app gumball machine.
The gamification of the app aimed to encourage customers to use their credit cards. It was successful because the bank saw a notable uptake in customers' activities and expenditure while the promotion was current.
Revolut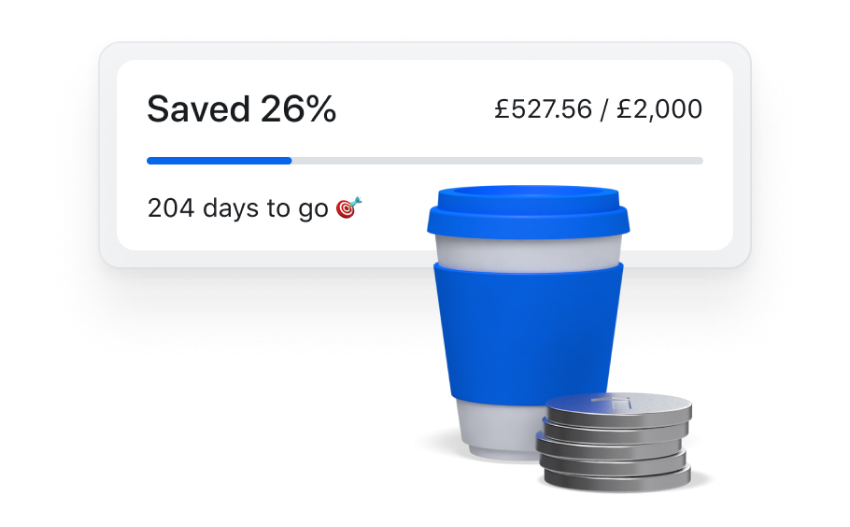 Revolut is a market-leading digital banking service commonly used for money transfers. Since its inception, Revolut has built up a base of 15 million customers. A significant driving force has been Revolut's use of gamification. 
The Revolut app uses gamification features such as raffles and leaderboards to ensure a fun and engaging customer experience.
Here are some examples of how Revolut has put gamification to good use:
A sign-up video presented like an Instagram story to help prevent the drop-off in users over the first 24 hours.
An onboarding leaderboard for motivating students to sign up.
Raffles and lotteries to incentivize payments and a leaderboard to show how close you are to the top
Goal setting and progress bars to give users more control over their transaction history
Personalized push notifications to help grow customer relationships
Truist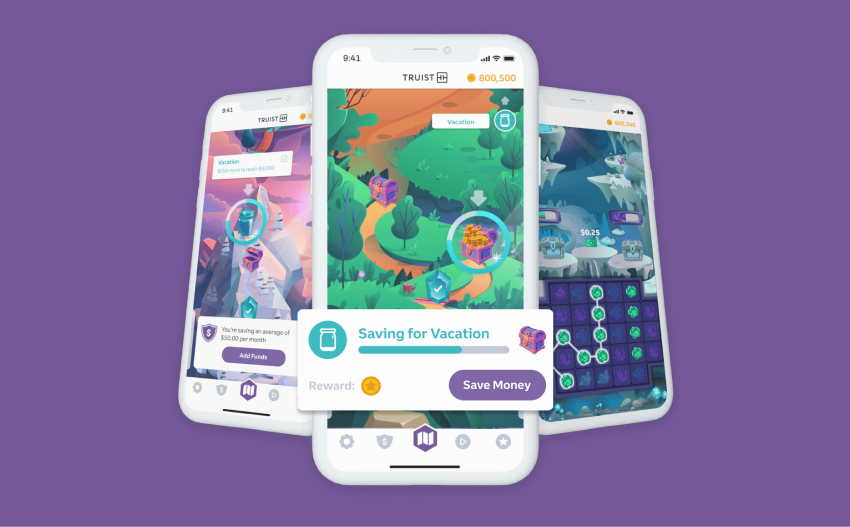 In May 2022, Truist Financial Corporation announced that it had acquired Long Game, an award-winning gamified finance mobile app used for changing the way people save, learn, and engage with their finances.
Long Game's modern architecture aligned with Truist's existing technology stack and it was anticipated that it would include client engagement, savings, and financial education, particularly among millennial and Gen Z demographics.
Monobank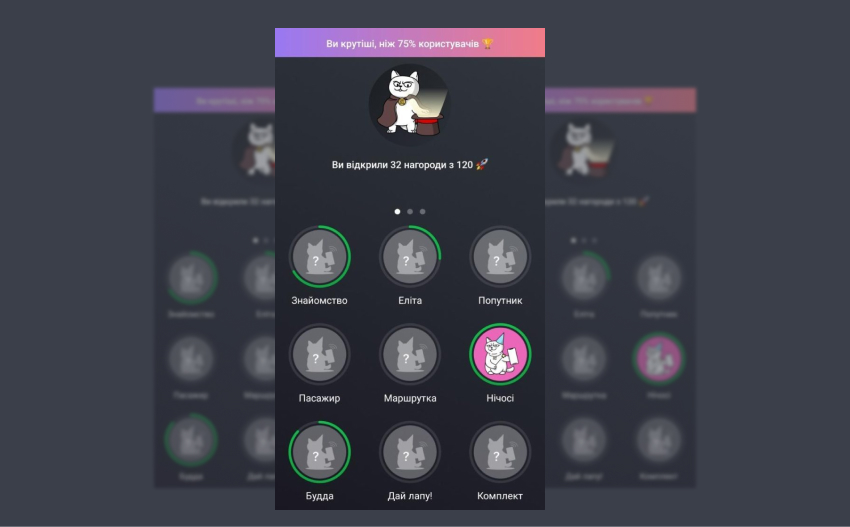 Monobank is an innovative Eastern European bank situated in Ukraine. Using an achievement system similar to video games such as World of Warcraft, it has managed to turn the whole user experience into a game.
Monobank has a fictional character, a cat, much the same as Duolingo's bird. It appears in different sections of the app, such as the achievements section. There are 120 achievement badges that customers can earn by completing certain activities, such as using Monobank to make 10 online payments.
As well as achievement badges, Monobank also has cashback categories that are updated monthly. For example, $2 is the reward for inviting a new user.
Other gamification features include:
A secret game Monobank users can find, play, and win real-life prizes
Customers can create jars for collecting money which can be used for fundraising or individual purposes
Automatic connections to nearby users you can send money to
Varo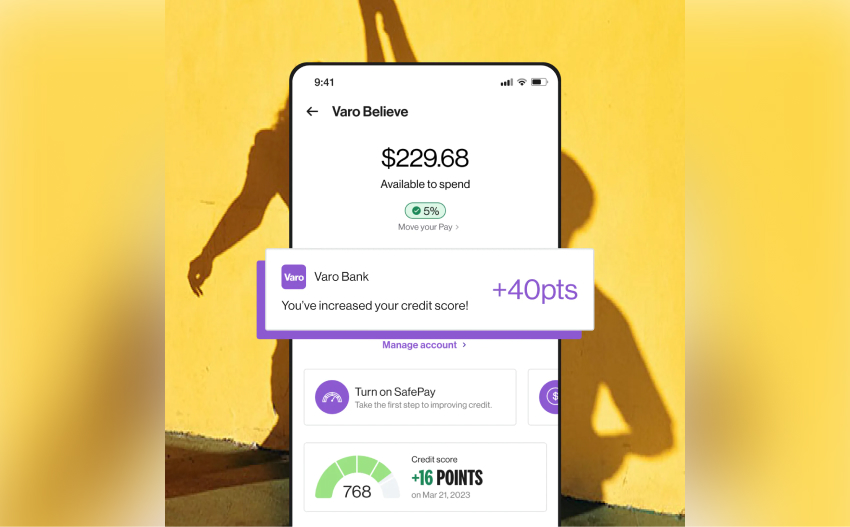 Varo Money is a mobile-only banking app that uses gamification to encourage users to save money. Using the app, customers can take advantage of various features designed to help them save money and build their credit scores.
The app includes automatic savings tools and cashback rewards for certain purchases. There is also a feature called "Save Your Change," which rounds up purchases to the nearest dollar and then deposits the difference into a savings account.
Users can also earn rewards for meeting certain savings goals or completing financial challenges.
How to Implement Gamification in Your Bank
Gamification in banking and finance is an effective tool for engaging customers and motivating them to keep using services. It can also be used to attract new clients. Here are some of the ways you can implement gamification into your bank.
Consider rewarding incentives: Rewards and contests are one of the most common techniques for attracting new clients. Intrinsic rewards and motivators give customers something of value for satisfying certain conditions. 
Use badges and points: If you've ever played Mario Brothers or similar games you'll appreciate how much fun these games can be. The same idea can be used for customers using their bank cards for making purchases. This very simple gamification idea rewards customers with badges or points for shopping with retailers the bank partners with. Raising the stakes with a grand prize will boost motivation. 
Try levels and progress bars: Show your customers that change comes one step at a time. Use levels like Silver, Golden, or Platinum for bank cards. Or implement a progress bar for a savings incentive.
Gamification for education: Quizzes, puzzles, actual games, or short videos can be used to uncover or elaborate a topic. For example, customers could be rewarded with redeemable points for watching educational videos. 
Use interactive promotions: Interactive promotions like game-based marketing promos are great for promoting mobile banking. Use them to raise awareness, educate customers and incentivize adoption all with one easy package. 
Try a Gamification Platform Designed for Banks
BeeLiked can help you make the most of gamification for finance and banking. Use it to reward customers and employees for their positive actions. In today's competitive business world, it's more important than ever before to focus on customer relationships and engagement.
A rewards platform can benefit your financial services business in many different ways. BeeLiked and gamification can help drive awareness of new products, gather customer data, increase sign-up rates, reinforce customer loyalty, and more.
In terms of your employees, it will increase employee product knowledge, simplify the onboarding process, improve customer service quality, ensure regulatory compliance, and encourage your employees to learn.
Want to know more? See how a finance and banking gamification platform can leverage your marketing!