Everybody knows that word-of-mouth advertising is the best way to generate new leads. When your future customers hear the opinions of others that have done business with you, it creates a perception and influences decision-making in a way traditional advertising never could.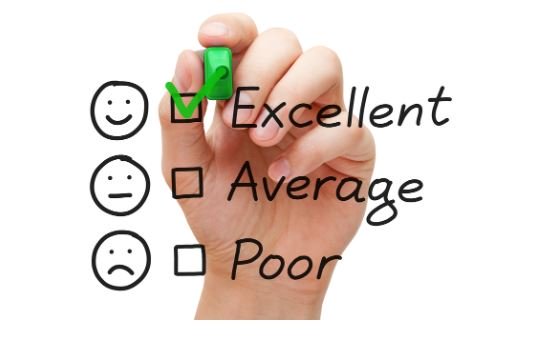 Online reviews are the new word of mouth in today's digital world. Your future customers look for them, learn from them, and often base their buying decisions on them. Positive reviews about your products or services can increase sales, while negative reviews can limit sales and reduce your growth potential.
Luckily, it doesn't come down to luck! Getting awesome customer reviews isn't just about having your products and services out there and hoping for the best. Let's explore some of the tactics you can use to ensure your customers are willing to leave a positive review for others to see.
Why do people look at online reviews?
There are usually four main reasons why:
To get social proof from customers that have used your product or service
To learn more about your product or service they are purchasing
To get a better understanding of your product's benefits and limitations
To reduce the possibility of making a bad decision
Quite simply, the goal for any business is to get positive reviews and use them to drive sales and grow your online presence. So here are five tactics you can use to get awesome customer reviews:
1. Use multiple platforms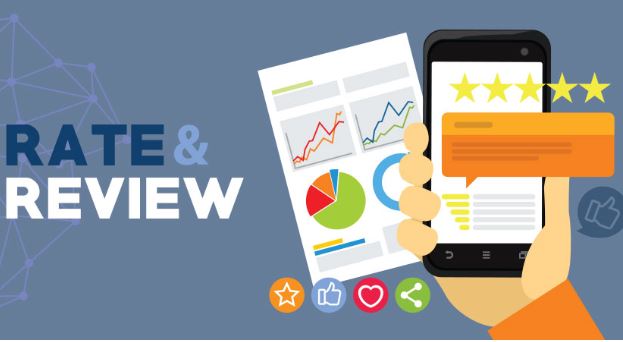 First thing – to get great online reviews, make it as easy as possible for people to leave them. The more effort it takes, the less likely you'll get the quality of review you want. Social media and third-party review sites are great platforms to spread the good word about your company, products, and services.
Some of the most effective ones include:
LinkedIn Recommendations
Facebook Business Page
Google – using Google My Business feature
Yelp – claim or add your business to start getting reviews
Instagram
YouTube – create videos and ask for reviews underneath
Better Business Bureau – claim your business if it's located in the US, Canada, or Mexico
Depending on your industry, there will be different niche review sites that may be effective for eliciting great customer reviews. For instance, The Knot would likely be appropriate if you're in the wedding sector. The key for all of these platforms is to make it simple and ask for reviews, so you leave your customers with no doubt about what you're asking for.
2. Leverage Your Website
Your website is a great tool for getting awesome customer reviews. You should optimize your web pages and blog posts, so it's quick and easy for your customers to leave their reviews and comments. You should also provide clear links to all of your social media channels and be sure your website is optimized for mobile.
If you sell online, you may want to consider adding a live chat option to satisfy the "I want everything right now" mentality. This will increase your customer's perceived value as it reduces response times and enhances your customer service.
3. Use your marketing Emails
If you use inbound marketing, you already have a great channel to ask for customer reviews. After making a purchase, send out a short email asking for a review or a link to an online survey. Surveys are easy to set up, and the data can be easily collated and analyzed; you can also take this opportunity to learn more about your customers.
This will help boost your sales, or if you notice a negative or less optimal pattern in the responses, you can then make the required adjustments.
4. Offer an Incentivize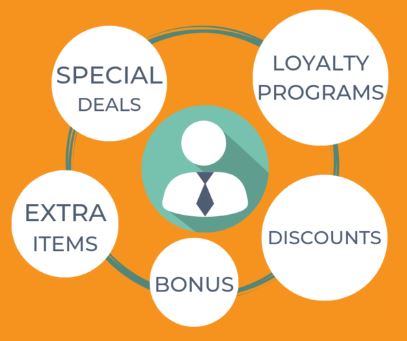 If you want to boost the number of reviews or reward people for their time and feedback, you could consider adding incentives to your process. Everyone believes their time is valuable, so incentivize them to leave a review. Incentives such as coupons, gift cards, discounts, or being entered into a sweepstake will motivate people and may even boost your sales.
5. Timing is everything
Make sure you ask for the review at the right time. The last thing you need is a negative review because you bothered somebody at the wrong time. Asking for reviews at the right time will increase your likelihood of getting your desired outcome. Whether on social media, in an email, or on your website, timing is always important. 
Some of the best times to ask for a review are:
After your client has positively interacted with your brand
When they tag or comment on your company or product on social media
After they re-order a product or reuse your service
If they refer new customers to you
The idea is to approach them when they are happy and justified in their purchase of your product or use of your service, so much so that they will pass that feeling along in their review.
6. Follow-up
It's ok to send a reminder email!
By following up, and as long you follow these three tips, you can improve your response rates.
Always send a reminder to your customers who didn't leave a review after your first invite.
Include a quick explanatory sentence. An example might be – "we hope that you can leave a review – it helps us, and it's great for other customers!"
If after that gentle nudge, don't ask again – wait for the next purchase, and try again.
Final thoughts
There really is no perfect formula for getting awesome customer reviews, but if you follow the tactics listed above, you'll improve your conversion rates.
About BeeLiked
BeeLiked offers companies an ever-growing portfolio of promotion types that are quick to create, with full design flexibility, performance tracking, and data collection capabilities to ensure your campaign and promotion exceed all your expectations.
The BeeLiked Platform can help you engage and incentivize your audience and customers across their life-cycle and journey.