Incentives can be defined as a thing that motivates or encourages someone to do something. Offering your customers additional benefits such as discounts, access to early products, free items, bonuses, discounts, loyalty programs, or special deals is what turns your customer's standard buying experience into something engaging and memorable.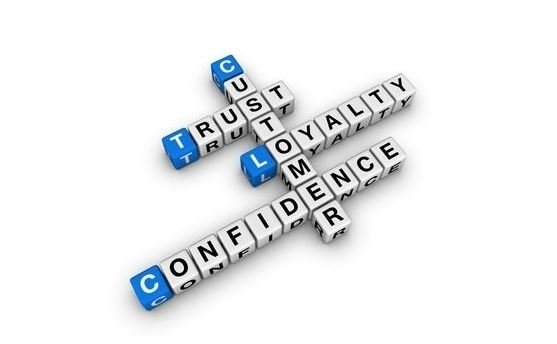 Why you need to use incentives
Consider the following data points provided by Wirecard in a recent Forbes article
75% of consumers say they are likely to make another purchase after receiving an incentive
45% of consumers made one to three purchases because of incentives in the past year
18% of consumers say incentives always sway them to choose one brand over another, even if they are loyal to the brand without rewards
Less than 8% of consumers say rewards and incentives aren't at all important to their purchasing decisions
Incentives are a very powerful tool when used in the right way, as they allow you to:
Improve brand awareness
Drive social media engagement
Stimulate impulsive purchases
Motivate the desired action – leave feedback, fill in a survey
Improve retention
Increase your customer's lifetime value
Build a trustworthy relationship with long-term clients
Apologize and provide value after a negative customer experience
Providing your customers with extra benefits will increase the number of returning customers and boost your sales.
Not all incentives are created equal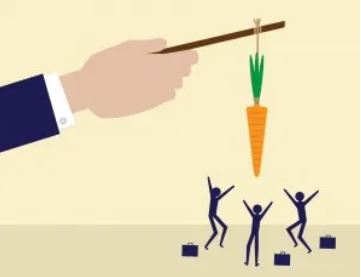 Choose them wisely as they should provide value and encourage positive customer behavior. Here are a few ideas that we think your customers will enjoy:
Discounts are great incentives as your customer will appreciate the opportunity to save money. They can also motivate additional future purchases. An example of this is when you buy something and get 30% off for your next purchase
Bonuses can be applied to money spent. For example, for every $1 your customer spends you give them a $1 bonus, to be applied towards their purchase
Free samples and trial-sized items are a perfect incentive to make a customer interested not only in your brand but also to highlight a specific or new product
Free gifts – some brands let their customers choose a free gift of a certain value, while others give out the same standard free gift to all customers. This is especially successful for retail companies such as Ulta
Upgrades with purchase. This works well for companies that sell tiered versions of their product or service, such as software companies or hotels
Coupons such as a "buy one – get one free" deal can be used towards purchases
The holy grail of e-commerce incentives is free shopping. A staggering 96% of online shoppers are more more likely to purchase from a site that offers free shipping. The same poll revealed that 79% would prefer free shipping that a discount. So if you can offer free shipping you're almost certain to gain a new customer!
Make sure that, they do not increase friction, risk devaluing your brand and whatever you do make sure than they do not have an excessively negative impact on your margins as happened with Hoover
The 6 Reasons to use customer incentives
Incentives can be used as a tool for increasing sales, stimulating desired actions, rewarding customers, or just to set the tone and send a message about your brand.
1. Rewards long-term customers for their loyalty
Those customers who are loyal to your brand and keep returning to you, again and again, need VIP treatment. It's easy to email your customers to say that you appreciate their loyalty, and to reward them with a special discount or loyalty program bonus.
2. Stimulate engagement and build awareness
If your social engagement is lacking you can try incentives as a way to stimulate sharing and commenting on your content. Provide incentives for shares, or user-generated content, such as images of a delivered order.
This will get you authentic content that other users will find credible and will motivate your audience to be more active on your social pages.
3. Gain feedback
Feedback is important as it allows you to refocus on the problems that may have gone un-noticed. If you are struggling to get feedback, you can use incentives to motivate people to communicate with your team. You could offer them a discount off their next order if they would rate the last piece of communication with your manager or leave a comment in your Feedback section.
4. Reward your cusomters for reviews
Everybody knows that word-of-mouth advertising is the best way to generate new leads. When your future customers hear the opinions of others that have done business with you, it creates a perception and influences decision-making in a way traditional advertising never could.
Unfortunately, not as many people are willing to write a review as you would like, especially positive ones. If you are experiencing this you can offer discounts, rewards, or any of the other ideas we've explored above.
5. Reward your customers for reporting bugs
None of us are immune to making a mistake. Sometimes only a superuser can identify and report a problem – they might be using your product in an entirely new way that you'd never thought of!
Improving the quality of your service is important for every company, so use every opportunity to reward your customers for their time by providing them with free upgrades, discounts, or other perks.
6. Apologize for a mistake
If you've done something wrong – just apologize. If your customer has a problem, you need to show that you empathize. Offer a discount for the next order, free products, and if necessary compensation.
About BeeLiked
BeeLiked offers companies an ever-growing portfolio of campaign types that are quick to create, with full design flexibility, performance tracking and data collection capabilities to ensure your campaign and promotion exceed all your expectations.
The BeeLiked Platform can help you engage and incentivize your audience and customers across their life-cycle and journey.
BeeLiked is on a mission to prove the ROI of interactive driven marketing. Click here to set up a no-obligation 10-minute discovery call.