Black Friday and Cyber Monday are just around the corner. For any serious ecommerce business, these are some of the most important days of the year.
We're all familiar with the conventional playbook – limited-time sales, attractive discounts, free shipping, and other exclusive deals. No doubt, these are tried and tested tactics that have proven their worth.
But here lies the dilemma. When each business virtually mirrors the same strategies, uniqueness becomes a scarce commodity. Your campaigns risk blending into the background noise, leading to an important question: is your business truly in a position to distinguish itself?
Let's take it a step further. What if there's an untapped reservoir of potential that remains unexplored? Have you considered the possibility your business could be missing out on a tremendous opportunity to increase engagement and lead generation (and revenue!) by not employing gamification?
Let's explore how these three innovative brands boosted their Cyber Weekend marketing campaigns, achieving really impressive results.
Walmart's Harnessing TikTok Power: #DealGuesser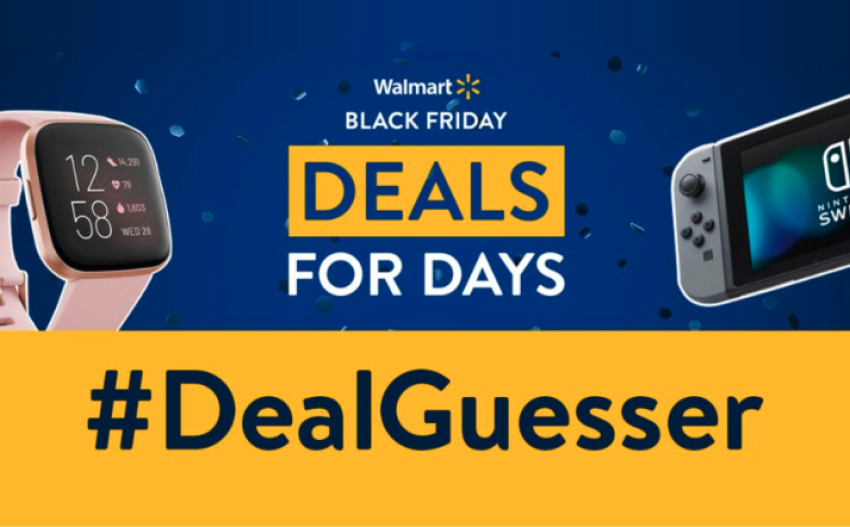 For the bustling Black Friday 2021, Walmart didn't simply rely on traditional advertising – they aimed to create an interactive experience that would get people excited for their holiday deals. Thus, #DealGuesser was born as a clever link between Walmart, customers, and the popular platform TikTok.
#DealGuesser drew inspiration from the popular Head's Up game, putting a playful twist on showcasing Walmart's Black Friday Deals. The game encouraged players to guess as many deals as they could in just 24 seconds, building a fun, cooperative shopping experience.
To spread the word, Walmart joined hands with six renowned TikTok creators, including Celina Myers (a creator with 2M+ followers), who championed the TopView on TikTok for 24 hours on Black Friday. They demonstrated how to use the Branded Effect and inspired their followers to try the game.
Results of this adventurous approach were striking. Within the span of three days, the campaign generated 3.5 billion video views, 456 million engagements, and 1.8 million uses of the #DealGuesser tag. #DealGuesser emerged as the 6th most viewed and 3rd most used hashtag on TikTok in the U.S. during that period, even outshining #Thanksgiving.
Moreover, Walmart enjoyed a substantial brand lift with a 9.9% rise in ad recall and 5.2% increase in brand favorability.
The take-home message is clear: embracing interactive and social trends can create memorable customer experiences and broaden brand awareness—as Walmart demonstrated in their successful Black Friday campaign.

Finding the Perfect Balance – The Goose & Gander BFCM Strategy
Goose & Gander, an eco-conscious clothing brand, sought an innovative approach for their Black Friday and Cyber Monday (BFCM) campaign, aiming to boost sales while staying true to their values.
The brand's stroke of genius was gamifying BFCM season with the "Black Friday Mystery Box." Priced at a discounted £45, each box contained a surprise mix of three items worth £69-£147, adding excitement for customers.
A few particular key elements of their success stand out here:
Building Anticipation: A custom countdown clock on the homepage signified the arrival of Black Friday, while promotional messaging kept visitors informed across the site.

Delivery Excellence: The mystery box remained as the only active product on their site during BFCM, ensuring a smooth, focused fulfillment process.

Seamless Buying Experience: Goose & Gander optimized their Shopify Plus store, delivering a frictionless, enjoyable customer experience.

The masterfully executed strategy led to outstanding outcomes. Goose & Gander received 13,000 orders during the BFCM weekend, achieving a 105% increase in sales year-over-year to over £650,000. During the BFCM weekend, they received an impressive 13,000 orders, at an average of 406 orders/day.
This success story emphasizes the importance of creative problem-solving in line with brand values. At BeeLiked, we offer a similar promotional tool – the 'Mystery Box', a proven way to engage customers while showcasing creativity. Adopting this proven strategy propels you towards delivering memorable customer experiences – and getting more out of your Cyber Weekend marketing efforts.
Tapping into a New Sales Channel: MeUndies & Facebook Live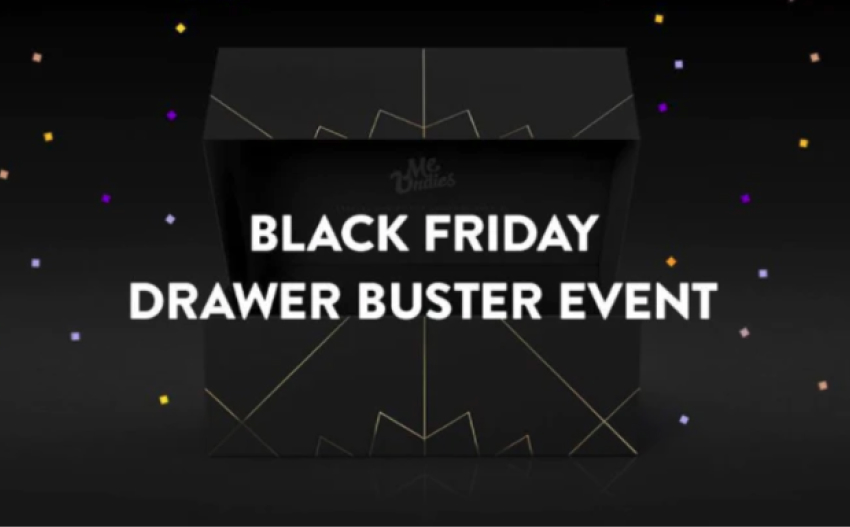 Black Friday offered MeUndies, an innovative underwear company, a golden opportunity to explore an unusual sales channel – Facebook Live. They hosted a two-hour, late-afternoon event on Nov. 25, turning their marketing strategy into a lively occasion complete with a DJ and dance contests.

The interesting part? As participants increased, MeUndies unlocked incrementally larger discounts – a fantastic tactic to keep the audience hooked.
The live event attracted an impressive 13,300 viewers and garnered nearly 6,000 engagements, letting the company witness the power of human interaction like never before. The astonishing part was a whopping 25% conversion rate – a figure 13 times higher than MeUndies' average on Facebook.
Their strategy:
To start, MeUndies played it smart by limiting the scope of its first event, sharing invitations exclusively with its 314,000 followers.
As followers began sharing the invitation, the news spread organically, enhancing the event's reach to around 660,000 people.
MeUndies also ran a Facebook event ad targeting potential customers who hadn't made a purchase in over a year, despite regularly opening the brand's emails. The ad, costing $2,000, reached about half of the target group, totaling around 70,000 people.
MeUndies cleverly blended preparation with spontaneity, proving that 'live and raw' can work wonders for brand marketing, despite potential uncertainties. While many big names hesitate to embrace Facebook Live, MeUndies' early exploration led to impressive growth, much like their venture into podcast advertising – which has become their No. 1 marketing channel with Facebook following closely in second. This just goes to show – sometimes, the road less taken can house game-changing prospects.
Unlocking Unseen Potential with BeeLiked's Gamification
Looking at these brands, we have seen the remarkable impact that gamification can have on your seasonal marketing campaigns' ROI – the results speak for themselves.

BeeLiked amplifies this impact by creating customized, game-based experiences that resonate with your customers, ultimately unlocking growth opportunities that just aren't there when using conventional marketing strategies.
Gamification can be your secret weapon. It attracts attention and commitment from your customers, offering you their loyalty. With BeeLiked, you'll get more than a gamification service – you get a partner dedicated to boosting your customer engagement, loyalty and lead generation.
Gearing up for Cyber Weekend? This could be the turning point in your marketing strategies. Incorporating one of our gamified promotions can breathe new life into your brand, setting it apart from competitors and nurturing enduring connections with your customers.
Embrace the transformative power of gamification – join us in the next evolution of BeeLiked and get started for free. Let's revolutionize the way you engage and connect with your customers, together.