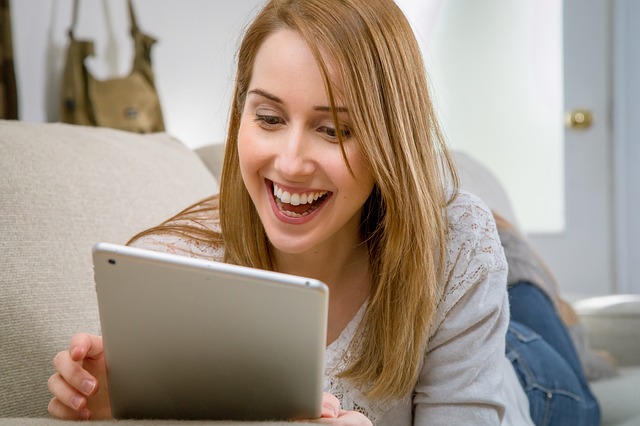 With everyone enjoying video like never before, there is one thing that is lacking. That personal touch, that extra bit of connection that makes the audience sit up and take notice and engage
Imagine your client opening up an email, clicking on a link to find their own name and company woven seamlessly into a video, or a perhaps a celebrity or influencer using their actual name to personally invite them to take part in an event. I bet their mind would be blown! This level of personalization is very much a reality and is proving to make a big impact on marketing promotions.
With everyone vying for attention online, a personalized video is a novel and exciting way to stand out. Creating a video that personally engages customers allows you to talk to your customers in a striking new way. In fact it could generate a 200%-1500% increase in click through and conversion rates!
Why create a personalized video?
Personalized video can be the marketing breakthrough a brand need. It has proven that it can get viewers watching and keep them watching for longer, meaning that it is a valuable and cost effective marketing tool. It can be a literal game changer.
For those looking to collect quality customer data, video can also allow you to track information about customer interests, intent to purchase, and programmatic data. Which can then be used to target your audience even more accurately for subsequent campaign rounds.
Although personalized video has proven results Gartner retail research findings indicate less than 10% of Tier 1 retailers believe they are highly effective at personalization and nearly one-third report having limited or no capability to support personalization efforts.
The barrier is not just the fact that many people are unaware of personalized video, is it that they don't know how to utilize this new technology and turn it into a creative, effective, data driven campaign.
Below is a video we created for author Dan Brown for a spectacular book launch like no other, we used his own desk in his house, his own voice and his own handwriting to create what we believe is the world's first online book signing!
BeeLiked's personalized video campaign for Dan Brown's latest book Origin. Needless to say the man himself was very impressed!
Another campaign we did was for The Heist by John Grisham, it is designed to be a thriller, just like the book. The audience is placed within the action, answering clues to solve the mystery of the heist. Depending on how the user answers the questions they then get to watch a personalized video with their name and face within. This message can then be shared with friends, or the user can create one for their friend so they can see their details in it.
Here's my video – I got caught!
Ideas For Creating Your Own Video
Here are a few examples of ways you can use personalized video content to really grab attention.
Create a contest where the prize is revealed within the video.
Design a video invitation that weaves personal details of the user into the action.
Make a song and dance about it, which includes the customers name within the lyrics.
About BeeLiked
BeeLiked can help you, we are marketing platform offering a wide range of innovative digital campaigns, including personalized video. We help brands engage with their existing audiences and reach new customers through the viral and social nature of the contests and games.
As part of our commitment to help create original bespoke campaigns we have recently created BeeLiked Studio. The studio is a collaboration with a range of skilled individuals and companies, which allows us to extend the range of creative services we are able to offer. It means that when considering options for larger digital campaigns we can bring in specialists such as 3D illustrators, film & video production, as well utilize our own in-house team of programmers and web designers.
BeeLiked is on a mission to prove the ROI of innovative gamified driven marketing. Click here to start your 14 day free trial