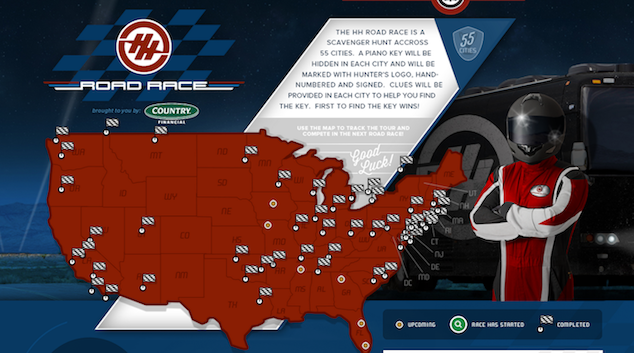 With the sheer amount of social promotions and competitions from brands these days, how do you ensure your promotion stands out from the crowd? – The answer is a microsite!
Facebook apps are important and do fulfill a purpose, however, it is no longer feasible to just focus purely on Facebook for social promotion, as networks like Twitter, YouTube, Flickr and Pinterest are all strong platforms that cannot be ignored.
Furthermore, if you sell products on your website, why direct all your traffic to your social media channels first? Surely, it makes more sense to direct traffic directly through to your website, where you're more likely to make a sale.
Driving traffic straight to your Facebook page is a little like pushing customers to your little market stall, instead of your main store.
5 Reasons why you should use a microsite
1. Drive Traffic to your website
By using a microsite for your campaign it drives traffic to your website and improves SEO. For example if the only way to enter the social promotion is via the microsite then customers have to visit your webpage. This therefore builds your traffic and sales at the same time as enhancing your social networks figures.
2. Give your campaign a visual element
While it's all good and well to implement a Facebook campaign with a Facebook app, other social networks don't quite have the visual element that Facebook has. Microsites provide social campaigns from any network with a visual showcase of the promotion, whether it's an interactive game via Twitter, a photo competition through flickr or a video contest through YouTube.
3. Make use of all social networks
Increasingly brands are using Twitter, YouTube, Instagram, SoundCloud, Spotify, Flickr and Pinterest to launch innovative marketing campaigns; microsites enhance and boost these social promotions into the next level, providing an important interactive page where fans and followers can come in, browse, play or enter the competition.
4. A Place For Sponsorship
Not only do microsites provide a visual element for content, but they allow a place for sponsorship. Whether the campaign is being run by multiple brands or simply sponsored, microsites give the opportunity to sell sponsorship or advertising space for the campaign. Consider a photo contest on Twitter, unlike Facebook, there are no widgets, apps and cover photos to promote sponsorship on.
5. Inform your audience
Microsites are extremely helpful in displaying information about your campaign, including prize information, how to enter, time limits and also ensures visibility of the competition terms and conditions.
Some nice microsites to learn from
1. Hunter Hayes Road Race (Header Image)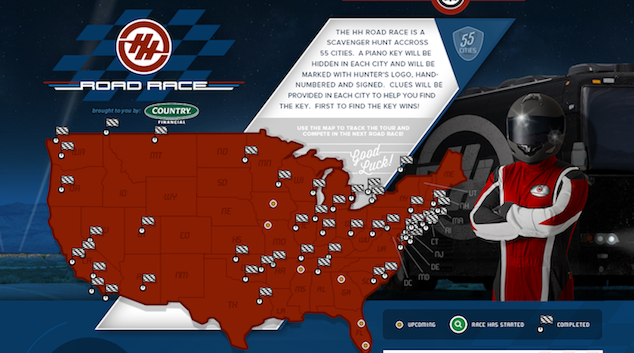 The campaign involved a scavenger hunt across 55 cities in the U.S. A microsite, gave clues for each city once certain tasks had been carried out, e.g share, tweet and enter in email details.
2. Tesco: #PullACracker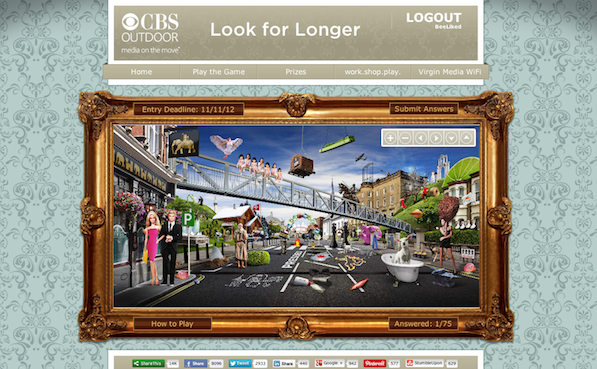 Great campaign, very nicely designed microsite. All you had to do for the promotion was log-in to your Twitter, share a set tweet and wait for a friend to reply. The microsite then generated a video of you both 'pulling a cracker' with one winner and one loser. Finally you had to print off the voucher for the prize!
3. CBS Outdoor: #LookForLonger
Amazing campaign with an extremely nice microsite. CBS Outdoor asked you guess the 75 featured underground stations hidden in the image. The microsite allowed you to log-in via Facebook and Twitter, save your progress and ask friends for help on clues!
4. Tom Tom: More
This is a very nice microsite, the same can't be said for the campaign. Entrants had to answer quiz questions as they 'unwrapped' their way through different game 'routes' to win prizes. I thought it was over complicated and confusing as to what you had to do!
About BeeLiked
BeeLiked offers companies an ever-growing portfolio of campaign types that are quick to create, with full design flexibility, performance tracking and data collection capabilities to ensure your campaign and promotion exceed all your expectations.
The BeeLiked Platform can help you engage and incentivize your audience and customers across their life-cycle and journey.
BeeLiked is on a mission to prove the ROI of interactive driven marketing. Click here to set up a no-obligation 10-minute discovery call.