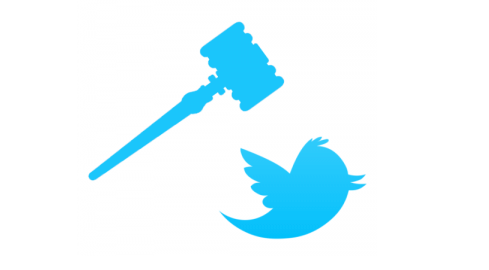 Twitter Competitions are great for engaging your audience, driving traffic to your site and growing a new network of followers.
However, while Twitter competitions are often thought of as 'run of the mill', whenever you ask followers to 'enter for a chance to win' you have stepped into the zone of the 'legally regulated competition'.
When running a Twitter competition there are a number of issues and legal points you need to consider before running your contest.
Terms and Conditions
Pet Plan recently found themselves in a spot of bother after running an 'RT to Win' competition without a clear set of terms and conditions in place.
The contest required audiences to RT an update with the hashtag #petdentalcare in order to be entered. The ASA in the UK deemed that the competition had breached their code for failing to have terms and conditions in place which covered open/closing dates. (via Simply Zesty)
Therefore, you must make sure before you run your competition, you communicate the rules and regulations, such as who is eligible, what the prizes are, the time frame for the contest, and how will winners be determined. Also, always include 'void where prohibited,' to ensure you are in compliance with any country or state regulations banning your promotion.
Types Of Competition
Firstly, stay clear of 'lotteries' which involve people paying for a chance to win. These are illegal in most countries except for state lotteries and authorized raffles.
Assuming you're running a lucky sweepstake, that doesn't involve charging for entry, be very clear about the rules and keep them consistent throughout the contest. Changing any aspect of your competition, be it the prize, mode of entry, terms and conditions etc during the contest itself, can get you into serious trouble.
Finally if you're launching a competition based on skill, either ensure your contest includes 'no purchase necessary,' or exclude entries from states/countries where a purchase requirement is illegal. Again, be clear how audience members can enter and how winners will be chosen.
In the UK, Under the Gambling Act 2005, a competition will not be a lottery if it satisfies the "skill" test or if no payment is required to enter. This is why you see competitions on TV shows that feature an incredibly easy question to answer and ask you to ring it at a charge. These competitions, however, must have a free way of entering elsewhere (often on the website)
The Prizes
It is often not necessary to give away a big prize in order to attract participants to your competition. For example Lord Sugar gave away a signed copy of his book in a recent Twitter Competition. It is however essential that you make it crystal clear what the prize is and any terms and conditions regarding the prize.
For example, if the prize is a holiday for two to the Seychelles, then make sure you specify any restrictions on travel dates, whether flights are included and the types of accommodation available. What ever you do, not not promote a prize that you have no intention of giving away or give a false impression of what the prize is. A recent case against a radio station saw a woman win £8,000 in compensation after the radio station promoted a prize of a Renault Clio, only to hand her a 4 inch replica toy car!
Twitter Guidelines
Twitter has it's own set of rules regarding competitions that you should look to follow. These include:
Twitter discourages users creating multiple accounts to enter competitions.
Solution: Ensure to include a rule stating that anyone found to use multiple accounts to enter will be ineligible
Twitter discourage sending the same tweet repeatedly. Not only is this a violation of Twitter rules, but it can mean that instead of their followers seeing your competition or sweepstakes as cool and fun, their followers might start getting annoyed by your competition.
Solution: You might want to set a clear contest rule stating that multiple entries in a single day will not be accepted.
Twitter recommend to ask followers to @Mention you, this is not mandatory but it helps you see who's entering, what they are saying, and also helps you gather new followers.
Solution: In your terms and conditions state that people must @mention you for their entry to count.
Picking Winners
When picking winners you must find a fair and compliant method for doing this. Putting all the entries into a hat and selecting one is not good enough. You need to be able to prove how you picked the winners for the competition.
The best ways to do is by either filming or streaming the selection process to your audience or by using a software to pick your winners.
About BeeLiked
BeeLiked offers companies an ever-growing portfolio of campaign types that are quick to create, with full design flexibility, performance tracking and data collection capabilities to ensure your campaign and promotion exceed all your expectations.
The BeeLiked Platform can help you engage and incentivize your audience and customers across their life-cycle and journey.
BeeLiked is on a mission to prove the ROI of innovative gamified driven marketing. Click here to start your 14 day free trial