There is much said and written about the importance of Twitter as a social media marketing tool for companies. Yet it is evident that a number of venues still avoid Twitter, as they simply don't see how it can benefit their bar/restaurant and create a return on investment.
So how can you reap the benefits of social media marketing and ensure that your tight funds are put to good means? My answer is simple; Twitter competitions are the way forward. Why you ask?
5 Twitter Competition strategies
Here are 5 Twitter Competition strategies that could help benefit your bar or restaurant. Listen carefully…
1. Engage Your Customers
It is all well and good posting out a few tweets on promotional offers and nice pretty photos of the food, but you need to engage with your audience to ensure they actually pay your venue a visit.
For example, Crack Bird restaurant in Dublin ran a simple, but effective Twitter campaign, offering free food to a limited amount of people.
All you had to do was follow the restaurant and tweet a reservation (date, time and number of people) to their Twitter page using #tweetseats and you could eat for free if your reservation was available and selected.
An engaging campaign like this can see a distinct increase in followers and new customers through the door.
2. Reward Your Customers
Good service and good food and drink are two pivotal aspects that often effect whether a customer decides to return to your establishment again. But, what if you could add another reason?
Everyone likes to feel valued in life, especially when they are spending money in your venue, so why not reward your customers for talking about you?
The best example of a reward campaign I have seen through Twitter was done by Dutch airline company KLM in late 2010. The brand ran a campaign titled 'Surprise' rewarding customers simply for tweeting about the airline or checking in on Facebook.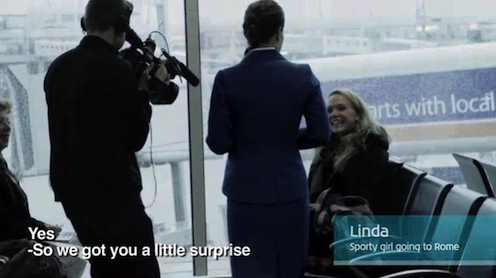 The brand gave a personal touch to the campaign; by undertaking social media research to find out more information about the customer (likes, hobbies, interests) then bought them a small-personalised gift as a token of their appreciation. The staff then surprised the customer at their gate, giving them their present as a personal thank you for travelling with KLM.
As a venue you could turn this into a competition by rewarding customers who tweet with a particular #hashtag or perhaps when they check-in at your venue. Those who check-in or tweet a certain #hastag could receive a free dessert, or drink.
3. Interact and Involve Your Customer
People love it when they can actively get involved with a competition that is fun to participate in, but also has prizes to be won.
Last year in 2011, one of my favourite restaurants, Nando's; supplier of juicy, tangy, Peri-Peri chicken ran a competition called 'Nando's Noise'.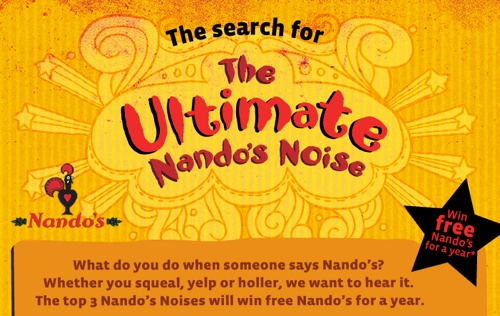 Fans were asked to create a video of a 'noise' that you would make when someone says 'Nandos'. Entrants were asked to upload their 'noise' to YouTube and then tweet or post their video to Nando's social media accounts. Fans could then vote on which 'noise' they wanted to win!
The best Nando's noises were awarded the chance to star in the next set of their online and radio ads, as well as each 'noisemaker' getting £250 worth of Nando's goodies. Check out the cheeky chappy who won it here
These competitions have a real viral aspect to them and can gain your venue a fair amount of publicity, if done well. This idea could be changed to suit any company. For example customers could record a song about your venue or the idea could even be as simple as best photo in your bar!
4. Drive Customers To Your Venue
One major plus is that Twitter competitions give your customer an excuse to visit your establishment. A great competition concept is to create an event for your venue. You can then create a #hashtag for this event and ask people to follow you and tweet you with the #hashtag to be invited.
An awesome example of this is Illegal Jack's South West Grill, who ran a Twitter campaign to Celebrate their first six months of business. The campaign included the hashtag '#jacksfreeburritos', and surrounded a 1 day event which featured a giveaway of 1000 burritos.
This campaign saw their Twitter following rise by 185% with over 1000 new followers, generating over 100 new followers on the day of the event alone.
You could alter this idea for your venue and have #freepintfriday or perhaps #happyhour, driving customers into your bar on a certain date.
5. Increase Your Customers Online
My last reason is a no-brainer: running a Twitter Competition will more than likely increase your followers and fans online.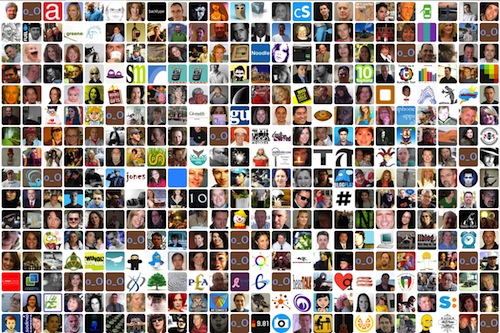 A Twitter competition can really boost your social marketing efforts and help you reach a whole new audience that maybe hadn't heard about your venue beforehand. This means new potential customers to engage and interact with, and a bigger fan-base to post offers and news about your venue.
For example in 2011 Benitos Hat ran a competition to raise awareness of the brand during Mexican celebration Day of the Dead. Thoughout lunchtimes between 31st October and 2 November, they awarded free lunches to the offices that could get the most people tweeting asking for burrito.
The social media campaign helped boost restaurant sales by 25% and significantly increased their Twitter following, as well as gaining them press in several publications such as New Media Age & The Metro
Therefore, asides from social media, competitions can bring a great deal of visibility to your website, leading to a huge boost in the number of unique visitors. Meaning if your venue takes bookings online (which most do) you should see an increase in bookings, giving you a clear idea of return on investment.
Final thoughts
In short, I think we have learnt that competitions are one of the best social media strategies to ensure return on investment and start seeing new customers through the door.
The question is, how do you go about running these Twitter competitions and how many different types of Twitter Competitions are out there?
Never fear! The BeeLiked platform allows you to run a range of competitions on it's suite, as well as letting you manage the competition and pick the winner. – Why not check it out at BeeLiked.com
Also, keep an eye out for upcoming Social Media Buzz posts focused on each type of Twitter competition you can run for your company, including Follower Milestones, Lucky Tweets and RT To Win!
About BeeLiked
BeeLiked offers companies an ever-growing portfolio of campaign types that are quick to create, with full design flexibility, performance tracking and data collection capabilities to ensure your campaign and promotion exceed all your expectations.
The BeeLiked Platform can help you engage and incentivize your audience and customers across their life-cycle and journey.
BeeLiked is on a mission to prove the ROI of interactive driven marketing. Click here to set up a no-obligation 10-minute discovery call.