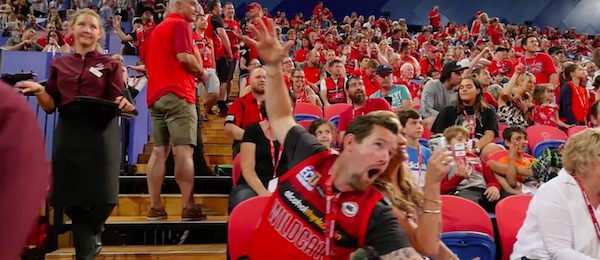 We've dressed as killer clowns, caught Pokemon out in the wild, and recreated our childhood photos, but 2016 hasn't finished with us yet.
The mannequin craze is the latest viral trend sweeping internet. Starting off in American high schools, then trending with celebrities and now it has made it all the way to the White house. That's when you know a craze has officially made it!
Put simply, the challenge is to say still mid-pose whilst a camera sweeps over a particular scene, creating a snapshot in time. Ideally the clip will be set to music and if we are getting pedantic it really should be Rae Sremmurd's Black Beatles featuring Gucci Mane (although I have no idea why).
If you have time to kill #mannequinchallenge will keep you occupied with thousands of examples.
In case you have other things to do, we have put together just a few of our BeeLiked favourites.
The Presidential Medal of Freedom version https://www.youtube.com/embed/tV0dI_dDVKU
This dog! https://www.youtube.com/embed/uTCvVu5CkzI
This cross fit version to make your muscles hurt https://www.youtube.com/embed/wNPxoe7UBl4
Seriously I could do this all day…
Do you have an amazing idea for a campaign?
The BeeLiked Platform helps brands launch highly viral digital marketing campaigns to expand their audience and grow their customer insight. The platform offers a diverse range of highly customizable contests, quizzes, games and user generated content campaigns, with no technical knowhow needed. In addition, our innovation team is able to work closely with brands to bring new campaign types and features and enhancements to the platform.
BeeLiked is on a mission to prove the ROI of innovative gamified driven marketing. Click here to start your 14 day free trial