YouTube is Red, Facebook is blue, we've collected the top 5 Valentines social campaigns just for you!
That's right, romance is in the air and it's time to look ahead to Valentine's Day as brands aim to tempt loved-up couples into spending money on their products!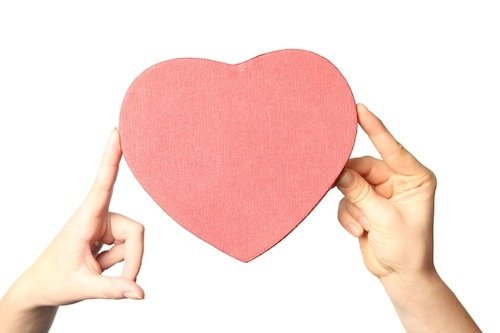 Here's 5 great Valentine's Campaign examples for inspiration…
1. Cavendish Hotels #ValentinesVine
Last year on Valentines Day Cavendish Hotels asked fans to create their best #ValentineVine, with the most romantic video winning an overnight stay for two on February 15th.
The winning entry was titled "Reunite Lost Sole Mates" by Chris Lovell – A great Vine if you ask me!
You can view the runners up on their Facebook.
This is a great campaign, however, I feel they would have benefited by running their campaign through BeeLiked, as the only way to see all the entries for the competition was by searching #ValentineVine and scrolling through Twitter.
Mashable also ran their own little #Valenvine competition on the day last year, and as you would imagine they received some amazing entries. Check it out here
2. Innocent – Love Labels
Drinks company Innocent smoothies thought they'd let fans create something other than cards on Valentine's Day 2012.
Innocent provided fans with a platform to create their own 'love labels' which they could print out and attach it to their partner's favourite smoothie or instead share to Facebook and Twitter.
Customers could create a personalised message or instead select a pre-existing one and add graphics.
3. #02tweetheart
O2 decided to put on Cupids boots on last Valentines day by displaying special promotions in shop windows. The brand asked people to tweet loving messages using #O2Tweetheart
As long they were clean, 02 then broadcasted the messages of love on screens in stores across the country.
What's more, one lucky message was selected at random to win a £500 bag of vouchers for Malmaison Hotels, so a couple could arrange a romantic break at their leisure. O2 then selected their 20 favourite messages and gave away a £50 Bonus Bond voucher!
4. Krispy Kreme – Love Roulette
Krispy Kreme also tried to play cupid for their Valentines Day campaign with their very own 'Love Roulette'.
Fans could access the wheel through the brand's website or Facebook page, where they were asking for their Twitter @name and their sexual preference.
Not only could customers find themselves a hot date but, as an added incentive participants received a voucher for a free doughnut of their choice when they bought any of the new Valentine's range. Dates & donuts – love it!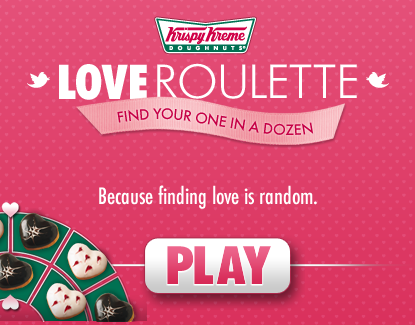 5. Lucky Voice Lovers
In 2012 UK karaoke specialists Lucky Voice launched a YouTube competition challenging fans to sing their heart out for the chance win £100 worth of fashion vouchers!
The campaign was called #LuckyVoiceLovers and required fans to film themselves singing their favourite love song, upload it to YouTube and submit it into the competition.
Entrants were then encouraged to get their friends and family to vote for their video via Facebook and Twitter!
BeeLiked provided Lucky Voice with a fully branded microsite for the competition, which showcased entries and allowed audience members to come in and vote!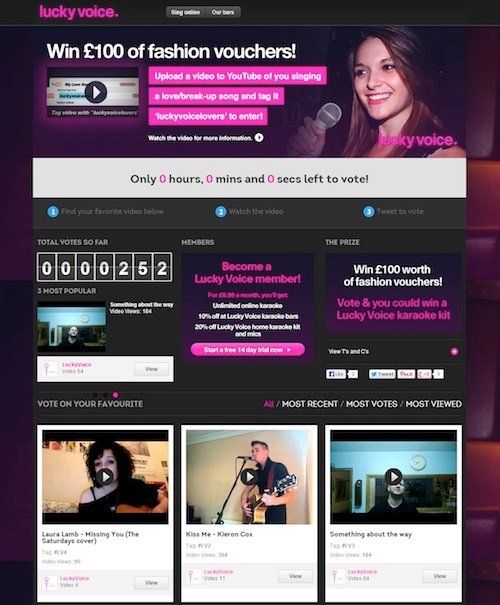 About BeeLiked
BeeLiked offers companies an ever-growing portfolio of campaign types that are quick to create, with full design flexibility, performance tracking and data collection capabilities to ensure your campaign and promotion exceed all your expectations.
The BeeLiked Platform can help you engage and incentivize your audience and customers across their life-cycle and journey.
BeeLiked is on a mission to prove the ROI of interactive driven marketing. Click here to set up a no-obligation 10-minute discovery call.