A quiz competition is one of the most viral and engaging campaigns you can run on your social networks. They allow you to promote fun questions around your brand/sector and, at the same time, your audience will enjoy the challenge to show off their knowledge.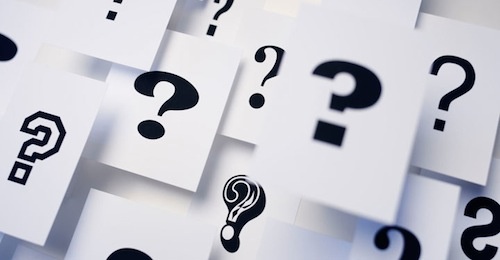 How to run a successful quiz contest
1. Ask fun, interesting questions
When it comes down to it, the questions will make or break a quiz. Therefore, it is extremely important to spend a good amount of time researching questions that you know your fan base will be interested in answering and that are relevant to your promotion and audience.
More often than not, questions should be based around the brand sector. For example if you are travel company, you should be asking questions on the topic of travel, etc. However, it is sometimes a nice idea to engage your audience with a quiz based around calendar events such as Halloween, Thanksgiving and Christmas.
Types of question will also need to be taken in account. Will you use multiple choice, or perhaps single word typed answers?

2. Offer great prizes that your audience want
The most successful contests that receive the highest entry figures offer great prizes. Obviously some fans and followers will enter a contest if it's fun and engaging, but at the end of the day, people enter contests because they want to win something.
Therefore, to increase submissions into your contest you must make sure that the winning entry is rewarded! The prize doesn't have to be hugely expensive, it can be discount vouchers, products, gift hampers or even recognition.
You know your audience best, and you know what they are interested in winning. So rack your brains and offer out the most appropriate prize you can.
This blinkbox (now Talk Talk TV) prize example below received 3600 entries in less than 2 weeks.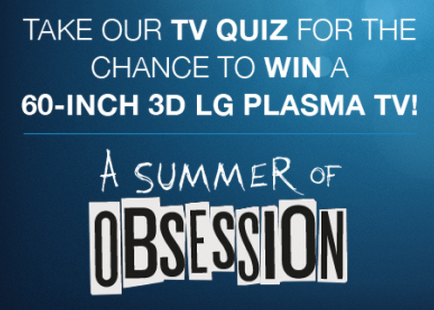 Our friends at Prizology wrote an informative blog for us about how to pick the right prizes for your promotion. You can check it out here.
3. Use a microsite
Don't just run your contest as a Facebook App. Use a microsite, as it means you have a nicer landing page for your competition, that is fully branded, provides your term and conditions, and most importantly can incorporate other networks such as Twitter.
By using a microsite it also gives you the ability to catch data from entrants, including email, gender and country of residence.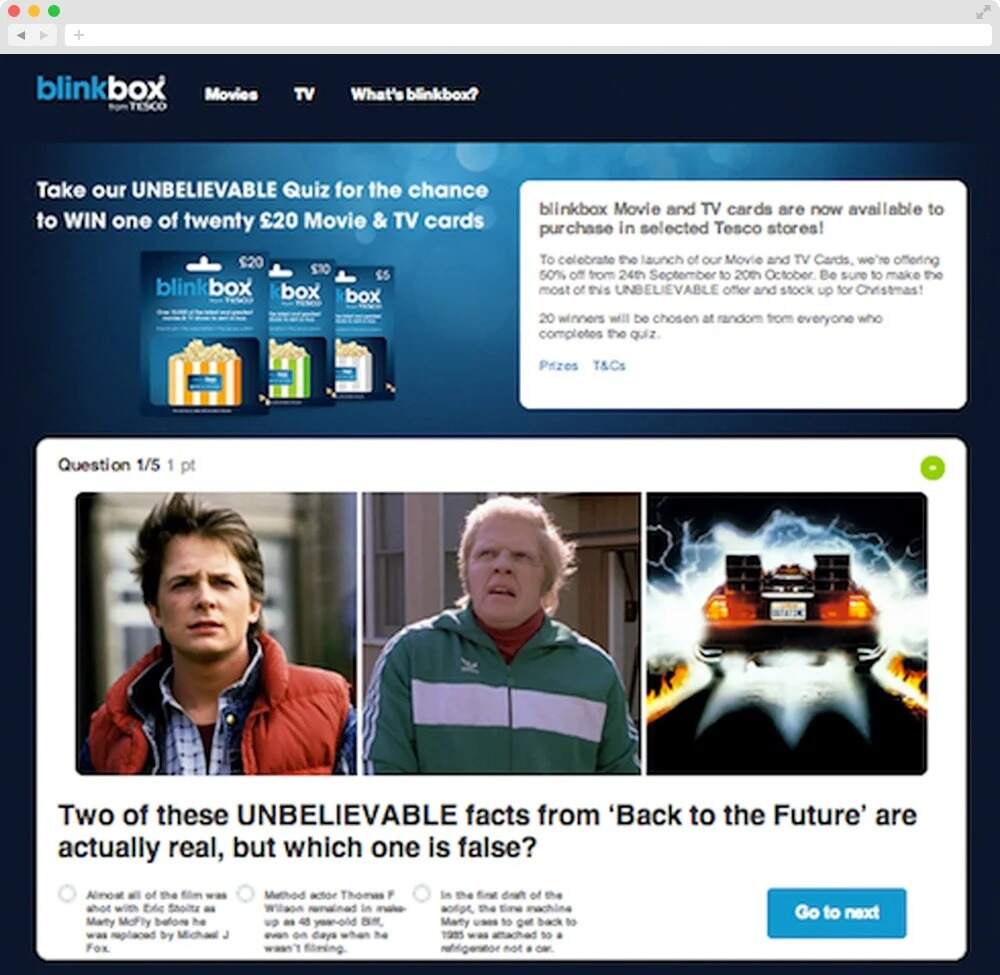 4. Make use of Social Networks
By making your photo contest as socially accessible as possible means not only will it benefit from the huge audiences these social networks boast, but it also maximises viral awareness.
By using social media, after fans and followers have finished a quiz, they can show off their knowledge (or lack of) or fun experience, by sharing out their score to their wall.
For example we recently ran a quiz for the launch of a John Grisham book called The Heist. We created a quiz with questions that reflected the tone of the book. Depending on how the user answers the questions they then get to watch a personalized video with their name and face within. This message can then be shared with friends on Facebook or Twitter, or the user can create one for their friend so they can see their details in it.
If you are perhaps running a cryptic quiz, then entrants can share clues out to their networks, asking their friends for help.
5. Pick and promote a winner
This is the final opportunity to create some buzz around the campaign. Picking winners can be done in a number of ways, winners can be chosen by highest score or instead, why not put everyone into the pot that entered?
Once the winner is chosen, make sure to blog about it on your website, through your newsletter and on your social networks.
Not only will your site get a final burst of traffic around this activity, but the buzz around the winner may encourage fans to participate in future campaigns.
INSPIRED? TALK TO US TODAY
BeeLiked creates gamified, interactive content for consumer brands, helping them build engagement with their social following, grow their opt in marketing data and ultimately boost sales.
BeeLiked offers companies an ever growing portfolio of campaign types that are quick to create, with full design flexibility, performance tracking and data collection capabilities to ensure your campaign exceeds all expectations.
The BeeLiked Platform can help you engage and incentivize your audience and customers across their life-cycle and journey.
BeeLiked is on a mission to prove the ROI of interactive driven marketing. Click here to set up a no-obligation 10-minute discovery call.