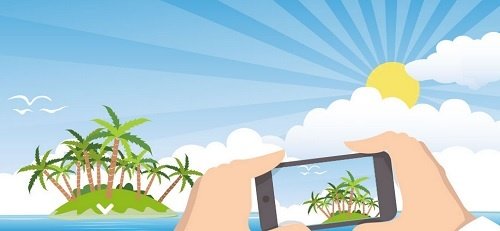 Running a photo contest is a great way to boost community engagement in a fun and social way and with the right photo contest software you can create spectacular campaigns. Photo contests encourage user-generated-content from fans and followers, allow customers to engage with your brand and drive traffic back to your social networking sites, as well your website.
5 Top tips to run a photo contest
1. Have clear campaign aims
Before thinking of any photo contest ideas you must first think, what do I want to achieve from this campaign?
Here are a few aims you should consider…
Do you want to gather photos around a certain area/theme of your brand?
Is your priority the amount of entries, or perhaps do you want some specific User generated content?
Do you want to increase brand engagement during the campaign?
Is the photo contest simply for brand awareness or perhaps promoting a new product with the aim to sell?
Is your main aim to increase traffic and ROI? If so, your competition needs to push entrants to your website or store.
Your competition may seek to achieve a few of these goals, however, the aims of the photo contest always need to be kept in mind. First draft a competition strategy, then define the metrics that will track your progress.
For example, if you're trying to increase traffic, your key metric might be unique visitors and pageviews. If you want to increase ROI of social media efforts then perhaps it's sales figures, or instead if it's building engagement then it will be tracking the amount of photo entries, the amount of social votes and data received for the campaign
2. Offer prizes your audience will want
The most successful photo contests that receive the highest entry figures offer great prizes. Obviously some fans and followers will enter a photo contest if it's fun and engaging, but at the end of the day, people enter contests because they want to win something.
Therefore, to increase submissions into your photo contest you must make sure that the winning entry is rewarded! The prize doesn't have to be hugely expensive, it can be discount vouchers, products, gift hampers or even recognition.
You know your audience best, and you know what they are interested in winning. So rack your brains and offer out the most appropriate prize you can.
In my experience the campaigns that do receive the most entries and the most votes, are the contests that offer eye-catching prizes such as holidays/trips or high end products (iPad, TV etc), because it inspires consumers creativity and competitiveness.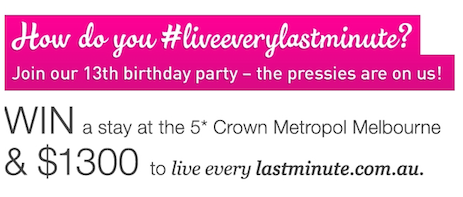 3. Make it fun and engaging
An innovative theme is important to a photo contest, it makes the campaign more interesting and it drives participants to work hard on their entry.
People can be extremely creative with a camera or a photo app; so don't underestimate your audience's potential to take a great photo!
BeeLiked ran a photo contest with 'vod' company blinkbox, which asked fans to 'Stay Safe, Stay In' and build their very own sofa fort for a chance to win a 50-inch 3D LG Plasma Widescreen TV!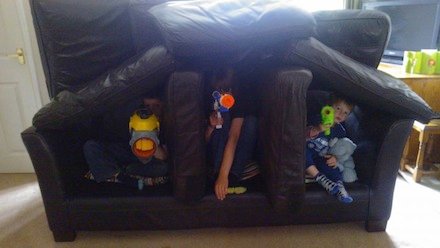 This idea is fun and innovative allowing audience members the chance to create the best, most creative fort they can and take a snap of it!
So, make sure to think of a engaging and interesting theme that really challenges your audience.
4. Make your photo contest social
Social Networks simplify and enhance the way we share our photos, and now with the huge rise of smart-phones it couldn't be easier to take a photo and share it with your friends on sites such as Facebook, Twitter, Instagram and Flickr.
By making your photo contest social, not only can it benefit from the huge audiences these social networks boast, but it also maximises viral awareness. Fans and followers can also then upload their photos directly from their social network via a #hashtag
Also, by using social voting for a photo contest it encourages entrants to get their friends and family to share their submission to help them win. Make sure you're using photo contest software which supports social entry.
TIP: When running your photo contest we would recommend that the social voting decides a 'top 10' and then either yourselves or a judging panel picks the winner/s based on creativity and originality. This is because if you have social votes deciding the winner, it can encourages unlawful conduct/cheating.
This also gives users more hope as there is more chance of winning if you can make the top 10. Brands have even used a 'wildcard' to vote in their favourite that didn't gather the votes
5. Promote your winners
This is the final opportunity to create some buzz around the photo contest. Picking winners can be done in a number of ways, as previously mentioned winners can be chosen by social vote, randomly with specific photo contest software or instead why not have a panel of celebrity/specialist judges to pick the winner of the contest.
Once the winner is chosen, make sure to blog about it on your website, through your newsletter and on your social networks. Sometimes it is a nice idea to print and frame the winning person's entry! Why not get the winning fan into your headquarters and get a photo with them and their winning snap?
Not only will your site get a final burst of traffic around this activity, but the buzz around the winner may encourage fans to participate in future campaigns.
About BeeLiked
BeeLiked offers companies an ever-growing portfolio of campaign types that are quick to create, with full design flexibility, performance tracking and data collection capabilities to ensure your campaign and promotion exceed all your expectations.
The BeeLiked Platform can help you engage and incentivize your audience and customers across their life-cycle and journey.
BeeLiked is on a mission to prove the ROI of innovative gamified driven marketing. Click here to start your 14 day free trial.