There is nothing better for bringing a memory to life than film. Video content is highly visual, entertaining and sparks emotional reactions. Now, with the huge rise of smart-phones and the phenomenal success of video networks YouTube and Vimeo, it couldn't be easier to share great content with your friends.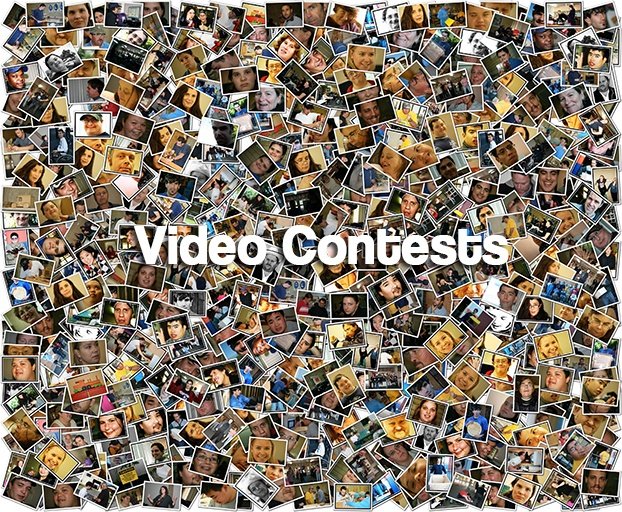 Our top 5 video contests on social media
Video contests are a highly effective but simple competition method to implement for a marketing campaign. Video competitions encourage user-generated-content from fans and followers, allow customers to engage with your brand and drive traffic back to your social networking sites, as well your website.
So, I've put together 5 awesome video competitions that utilized Facebook, Twitter, YouTube and mobile apps to give you some inspiration!
1. Lucky Voice Big Duet
UK karaoke specialists Lucky Voice launched a YouTube competition in conjunction with lastminute.com to find the best duet – X-Factor style!
The campaign is called #BigDuet and is running in Selfridges from now until Christmas, where customers are invited to sing their heart out for a chance to win a trip to Toyko.
Lucky Voice has based themselves on the lower ground floor and are filming performances, then uploading them to their YouTube channel.
The competition is split into 4 weekly heats. As it stands the competition and final heat is set to close on Sunday 9th December!
BeeLiked has provided Lucky Voice with a fully branded microsite for the competition, which sits on the brands website and works across Facebook and mobile, showcasing entries and allowing audience members to come in, and vote for their favourite performance via Twitter and Facebook.
The best singers will be chosen by popular vote, revealing a weekly winning duo over a period of four weeks. The top duos of each week will be invited to a Grand Final at lunchtime on 18 December at Selfridges, where a guest panel will judge the final winning duo – unfortunately Gary Barlow and Louis Walsh can't make it!
Those who vote will also be entered into a sweepstake to win a free Lucky Voice night out. The voting process is very simple; all you need to do is share the video link to cast your vote. So check out the competition entries so far on Luckyvoice.com and cast your vote now!
The competition has had some great entries so far. Think you can top them? If so, I suggest you get yourself down to Selfridges before the 9th and that trip to Japan could be yours!
2. Costa Coffee Heads
Costa Coffee launched an innovative competition created by London agency Karmarama in October, that stretched across television, Facebook and mobile. To maximize reach Costa launched the first part of the campaign (the advert) between the X-Factor which featured a number of coffee keenos buried up to their neck in beans singing 'Kiss's -I was made for loving you'
The TV ad was backed with a campaign on Facebook, asking customers to sing their own version of the Coffee Head spot using the free app.
Audience members simply have to download the app to their iPhone or desktop, sing along to the lyrics and upload the video with their name and email to win a chance to appear in a later tv ad, as well as a years supply of coffee. The application also lets you share your video out to your social networks to spread the hype about the campaign.
Give the advert a watch, and head over to their Facebook page now!
3. Nandos Noise
Last year in 2011, one of my favourite restaurants, Nando's; supplier of juicy, tangy, Peri-Peri chicken ran a competition called 'Nando's Noise'.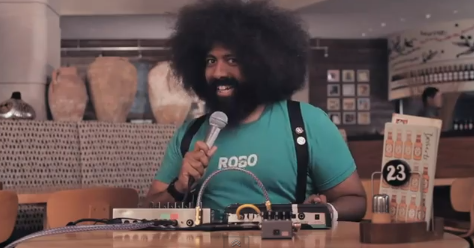 Fans were asked to create a video of a 'noise' that you would make when someone says 'Nandos'. Entrants were asked to upload their 'noise' to YouTube and then tweet or post their video to Nando's social media accounts. Fans could then vote on which 'noise' they wanted to win!
The best Nandos' noises were awarded the chance to star in the next set of their online and radio ads, as well as each 'noisemaker' getting £250 worth of Nandos' goodies. Check out the cheeky chappy who won it here
These competitions have a real viral aspect to them and can gain your brand a fair amount of publicity, if done well. This idea could be changed to suit any company. For example customers could record a song about your brand or the idea could even be as simple as best video in your venue.
4. V05 Express Yourself
Many singers dream of having a stage to voice their talent and their music, so last month V05 gave aspiring singer-songwriters just that, with their innovative Facebook video competition.
The V05 'Express Yourself' contest aimed to find undiscovered talent, asking musicians to record themselves performing 'original music' to win the opportunity to play on the main stage at the 2013 Isle of Wight Festival.
Inspired by 'do it yourself' artists such as Ed Sheeran, the songs must be their own and not a cover, with the videos being marked on creativity as well as delivery.
The VO5 Facebook app asked fans to vote for their favourites, with the top 20 most popular videos being shortlisted to a final round which was judged by Ellis Rich, co-creator of E&S Music with Simon Cowell and singer-songwriter Cliff Jones!
Check out the VO5 Express Yourself app here Make sure to listen to the winner Lex Rose pictured below…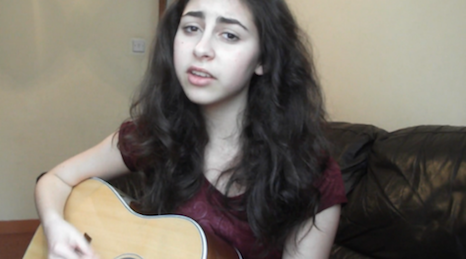 5. Virgin Media Shorts
It appears that 'talent' competitions are extremely popular in the 'video' category. This year, Virgin Media relaunched it's 'Shorts' competition asking inspiring filmmakers to enter their short films to win 30,000 and the opportunity to have their work showcased in cinemas nationwide for a whole year!
Usually, Virgin's panel of curators select a shortlist of just 12 films to be screened in the UK. However, for the first time ever, Virgin opened up a '13th spot', for the video that was shared the most online!
BeeLiked provided Virgin with Twitter voting functionality, so fans could come-in and vote for their favourite film on the Virgin Media shorts website with #Lucky13- nudging it towards the limelight
The campaign was highly successful with over 10,000 votes in the first week, creating a viral element to the competition and increasing the awareness of Virgin Media Shorts.
Check out the competition here and be sure to watch the grand prize winner 'Rocket'!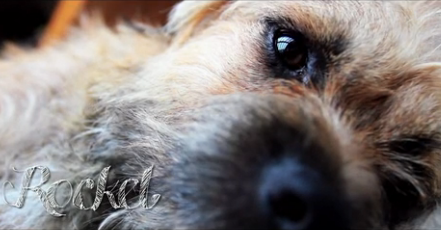 About BeeLiked
BeeLiked offers companies an ever-growing portfolio of campaign types that are quick to create, with full design flexibility, performance tracking and data collection capabilities to ensure your campaign and promotion exceed all your expectations.
The BeeLiked Platform can help you engage and incentivize your audience and customers across their life-cycle and journey.
BeeLiked is on a mission to prove the ROI of interactive driven marketing. Click here to set up a no-obligation 10-minute discovery call.