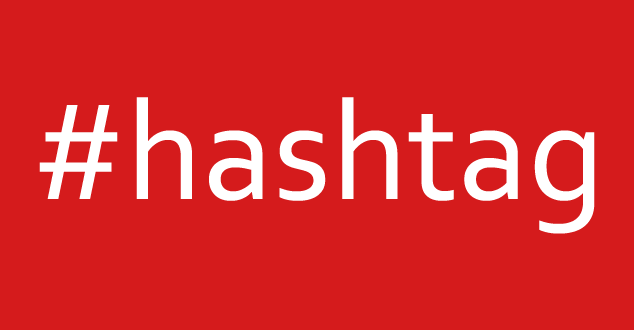 When well executed, hashtags can be the difference between a successful social media campaign and an unsuccessful social media campaign. So how do you go about choosing a hashtag that gets your company noticed? With millions of tweets, Facebook posts and Instagram pictures being sent out each day, how do you ensure yours make the cut?
Top 4 tips for crafting the perfect hashtag
1. Size matters
This point is most applicable to Twitter, where the amount you can tweet is limited (at least for now, anyway). If your hashtag is too long it takes up a lot of characters, leaving your customer base with less room to share their message. Don't worry about making it as short as possible, but try to keep your hashtags to a reasonable length, anything that looks like it could be a complete sentence needs to be cut down.
What's important, in the hashtag world, is succinctness.
2. Be yourself
With thousands of hashtags crowding the market, the importance of being unique is paramount. Unique hashtags means that specific campaigns are only associated with your brand, along with enabling you stand out from other companies. Furthermore, only with one of a kind hashtags can you accurately understand how many people are talking about your campaign. Think about plays on your business name, or consider how to unique-ify a specific event you're marketing for.
Avoid hashtags that are too common, #Christmas2016 is not going to get your company noticed.
3. Understand context
Before you decide on an idea, do a little research. Search through the major social networks for other uses of your hashtag, and think about whether or not what you're using could be misconstrued. We all remember the #susanalbumparty fiasco, but that's not even the worst outcome of inadequate research. Accidentally making light of a serious event is a far worse eventuality – so research, research, research.
4. Be clear
Clarity is the key. There's nothing more irritating than seeing a trending hashtag and having no idea what it relates to, or even what it says. People like things which are easy to understand, so make sure that whatever you're promoting is obvious to your target audience. If you're looking for examples, take a look at the major companies on social media and see what they do.
So there you go, our top tips for picking the perfect hashtag.
About BeeLiked
BeeLiked offers companies an ever-growing portfolio of campaign types that are quick to create, with full design flexibility, performance tracking and data collection capabilities to ensure your campaign and promotion exceed all your expectations.
The BeeLiked Platform can help you engage and incentivize your audience and customers across their life-cycle and journey.
BeeLiked is on a mission to prove the ROI of interactive driven marketing. Click here to set up a no-obligation 10-minute discovery call.