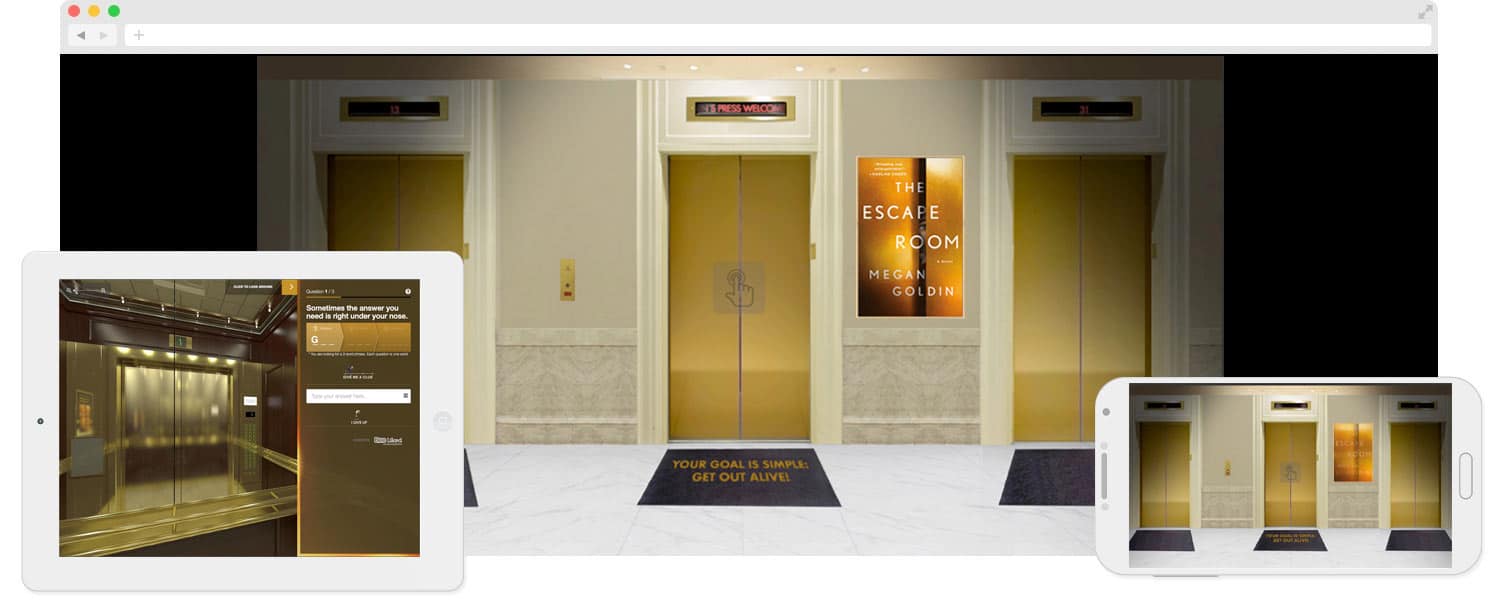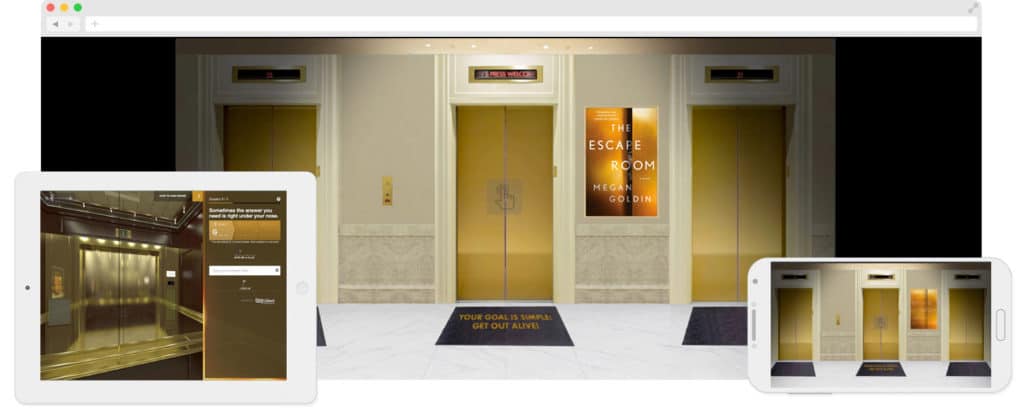 Key Stats
About
Following the success of previous book launch campaigns, St Martin's Press approached us to create an interactive campaign for an upcoming book launch. In Megan Goldin's unforgettable debut, The Escape Room, four young Wall Street rising stars discover the price of ambition when an escape room challenge turns into a lethal game of revenge.
The BeeLiked Studio team set about making the story come to life by creating an escape room of our own. Entrants are challenged to find the three words that will let them escape the elevator. To find them, they must look around the 360-degree image, clicking on clues.
The campaign was hugely successful with the author and fans loving interacting with the campaign and sharing the experience with their friends.