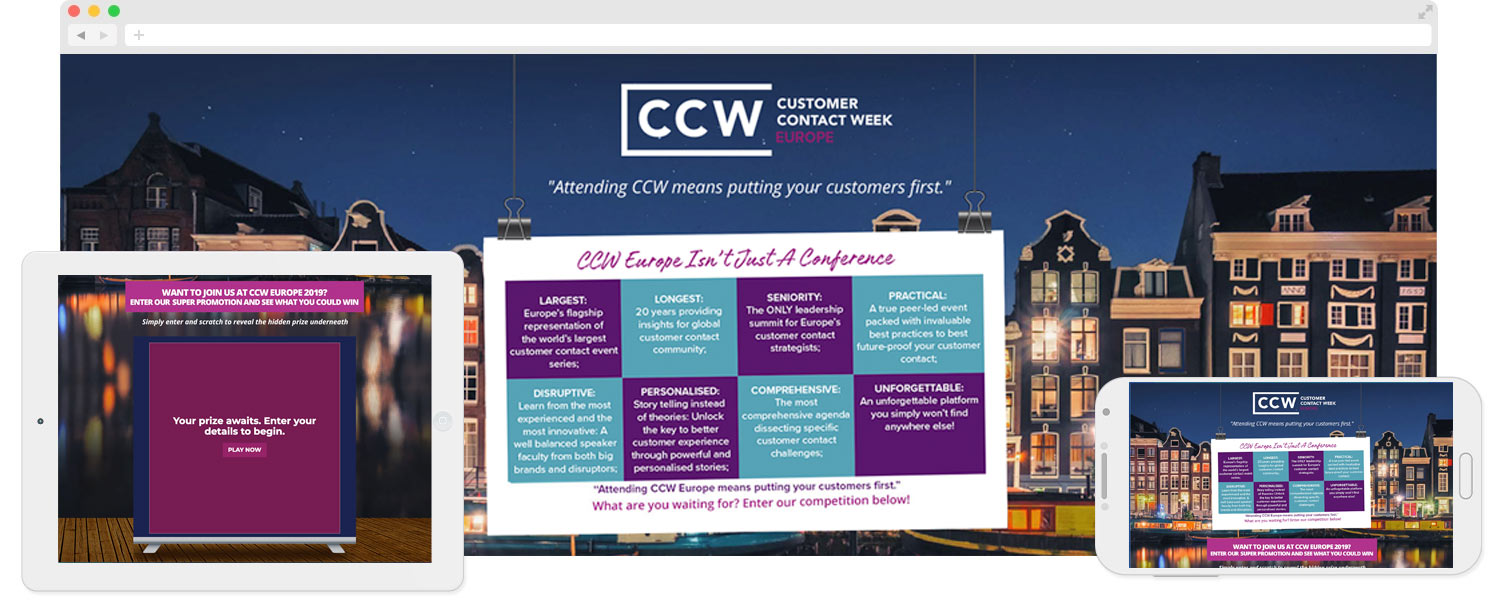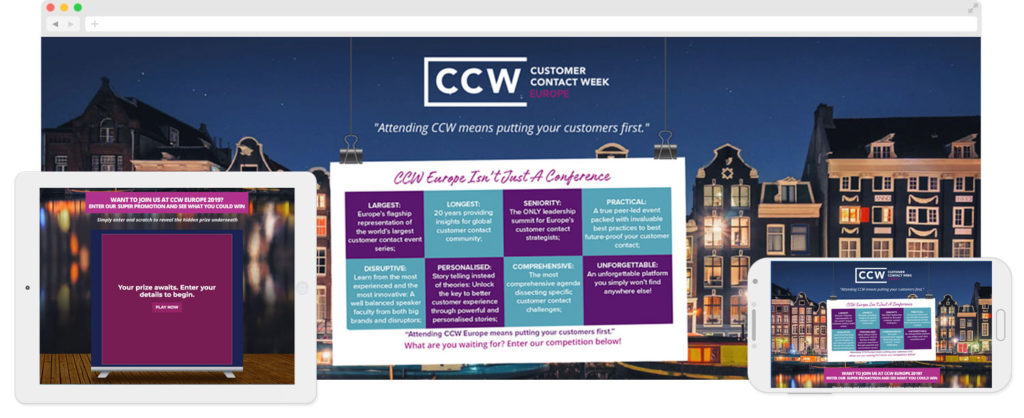 Event Marketing Strategy
IQPC is the go to source for online and offline events, information, education, networking, and promotion for executives across an extensive range of industries and professions. The team wanted to create new effective ways to incentivize early sign up to events and build their permission marketing data.
A range of digital scratch off cards were created offering early bird sign ups the opportunity to receive money off codes to register for a variety of events.
The strategy was so effective as to produce a 20% increase in registrations and a very impressive ROI of 150%.