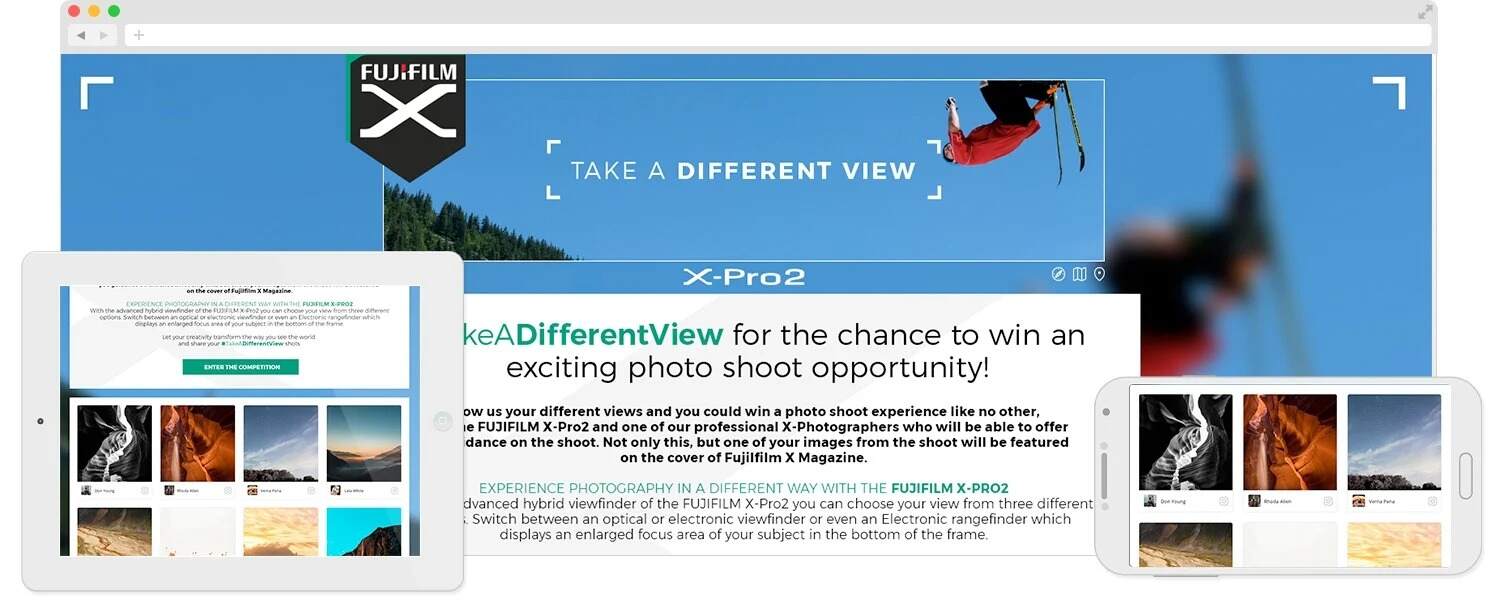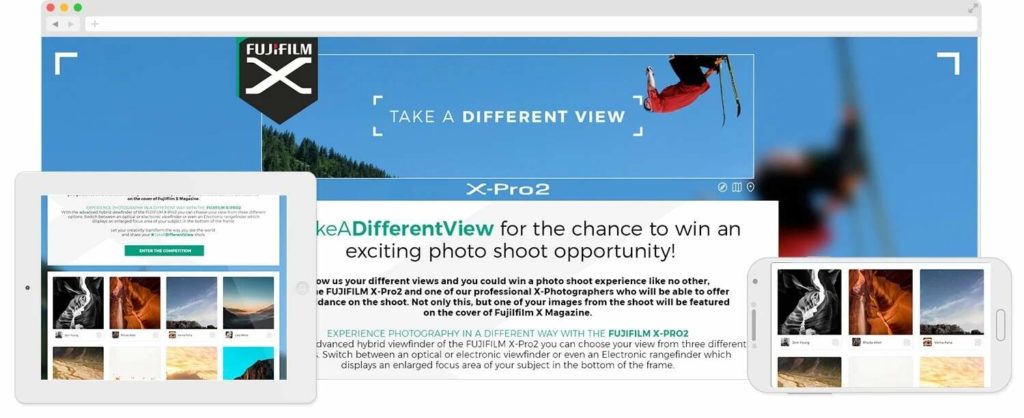 Key Stats
About
Fujifilm and their agency Ewe used the BeeLiked platform to run a very successful photography contest.
Take A Different View was designed to promote the new Fujifilm X-Pro2 camera. The FUJIFILM X-Pro2 is the only interchangeable lens camera in the world featuring a Hybrid Viewfinder system that incorporates both optical and electronic viewfinders.
The prize of a very special photoshoot opportunity was offered, where one of the images from the shoot was featured on the cover of the Fujifilm X Magazine.
Design
The campaign was designed by Ewe agency on behalf of Fujifilm. Using BeeLiked intuitive interface they were able to create a stunning design that captured the imaginations of all photography fans.
Technology
The BeeLiked Photo Contest App offers a large range of functionality for enterprises to run successful photo contests. Users were invited to upload photos to the contest (from whatever social networks or cloud storage services they had). Fujifilm and their agency were then able to select which photos deserved to be published to the campaign page. Once photos were approved, the contributor was sent an automated email to let them know.
Learn more about BeeLiked's Photo Contest here