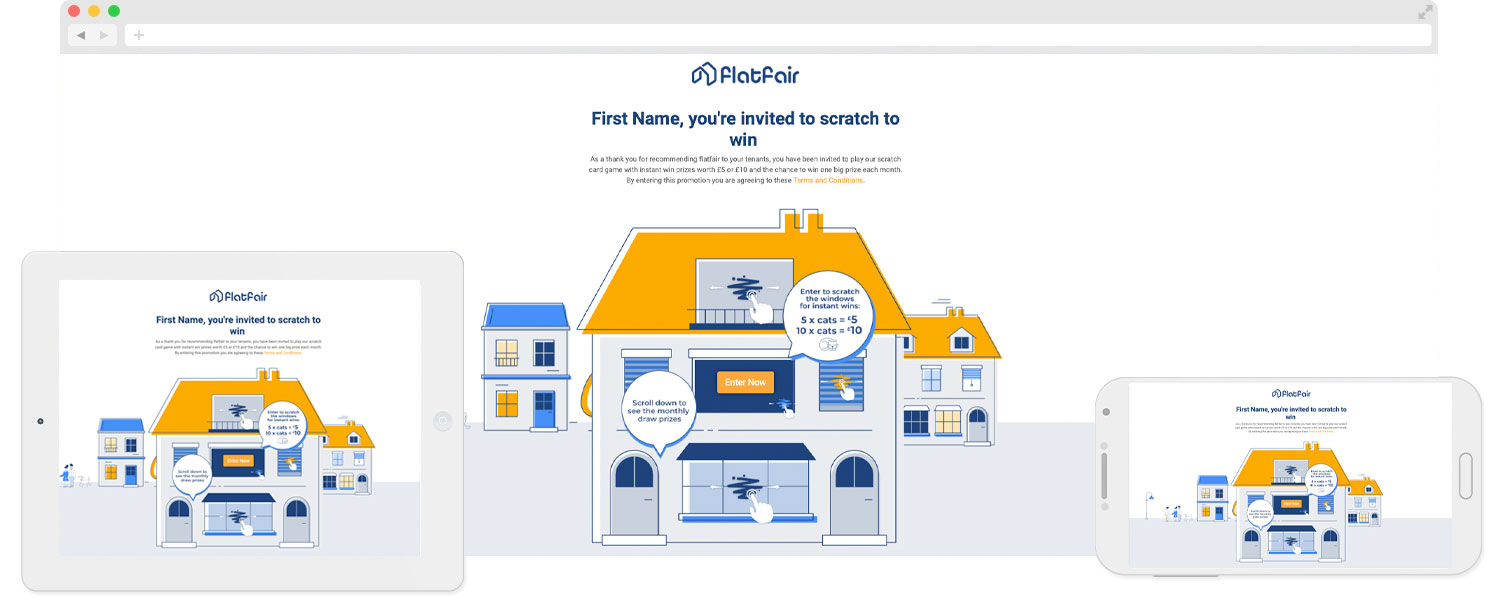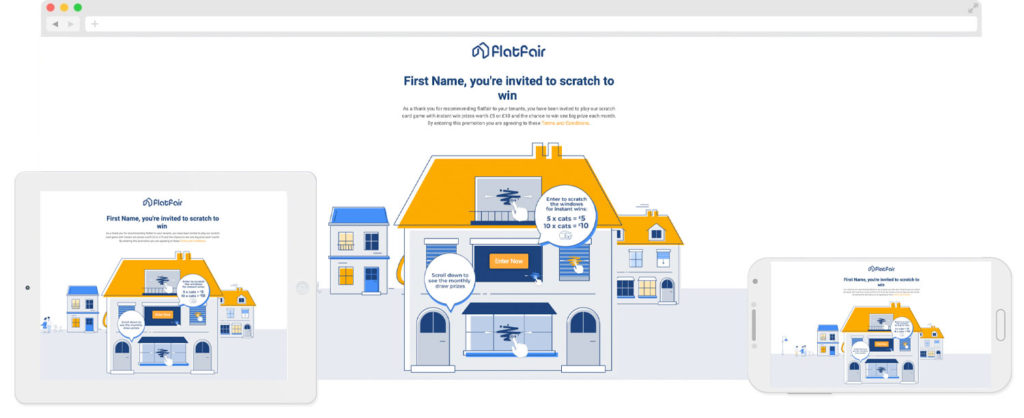 Key Stats
API Integration for full automation
E-gift card integration with BeeLiked Rewards
Growing leads through channel partner Incentivization
flatfair replaces traditional deposits with secure, innovative rental solutions that give landlords up to double the protection and save tenants thousands on their moving costs. As a business that relies on its partner network of agents to recommend its zero deposit solution to prospective renters, flatfair was looking for a way to reward property agents for each referral.
flatfair chose BeeLiked to create a fun and fully integrated promotion to reward its sales partners. The BeeLiked team created a digital scratch card promotion that reflected flatfair's brand and values and worked with the leadership team to set prizes that would prove popular but were within budget.
flatfair's development team quickly completed an integration with the BeeLiked API creating a fully automated rewards process. As soon as a sales agent makes a referral to flatfair, an email is sent to the agent inviting them to click a link for a single scratch of their digital scratch card. If the agent wins a prize, they immediately receive a digital e-gift card that can be redeemed at hundreds of top-brand stores. Each entry also gives a chance to win the monthly random draw jackpot prize.
The team at flatfair has had a very positive reaction from their sales agents and is reporting month-on-month increases in referrals.
For us, as a business, gamification is the perfect way to incentivise our partners. Gamification offers a number of different possibilities — from high-converting games to surveys and polls — that enable us to understand our partners. Long term, this will help us further develop and reinforce our relationships with our partners and agents

Sophie Sherlock | Marketing Manager | flatfair