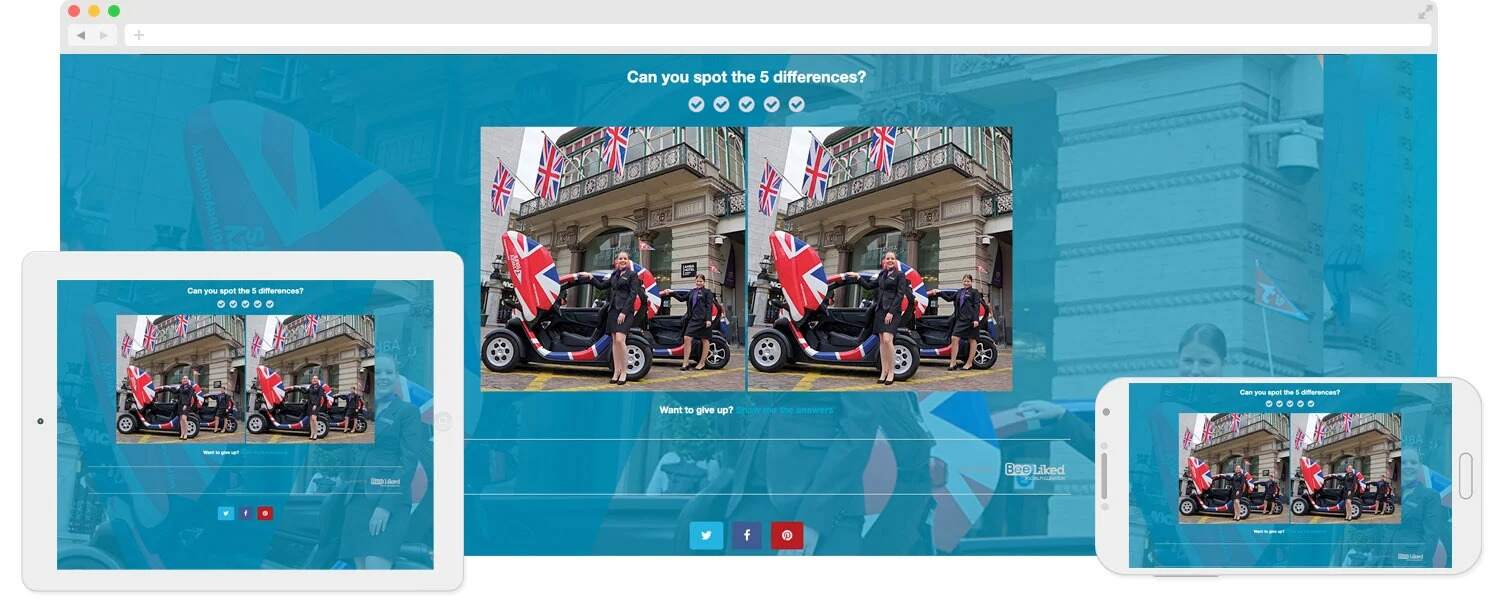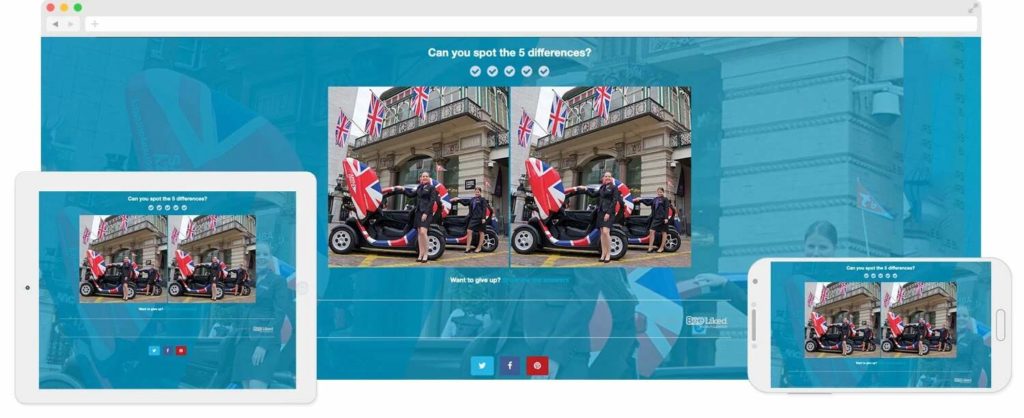 Key Stats
Conversion 57%
Opt in 52%
Referral 7.5%
About
How can you ensure that your prospective guests really study your hotel? Simply create a fun spot the difference campaign in partnership with a brand like Twizzy.
As with all hoteliers, GLH Hotels, the owners of the Amba Hotels brand were looking to increase opt-in marketing data and increase direct bookings to the Amba hotel website. This spot the difference campaign offered visitors to the amba-hotel.com website the opportunity to win a 4* London getaway simply by spotting the 5 differences in the image and then entering the sweepstakes.
The BeeLiked Studio team worked on the creative design, together with GLH's own in-house design team and ensured the campaign looked great on whatever device it was viewed.
The campaign was a huge success achieving a 57% conversion rate (visitors to entry), a 52% opt-in to additional marketing and a 7.5% viral referral (entry via a friend's referral link).