What is a spin the wheel online promotion?
Online spin the wheel games are interactive games where audiences can play remotely for the chance to win prizes and rewards. Spin the wheel promotions are often used – successfully – by brands. With the chance to win with every spin, spin the wheel games can be used to incentivize existing customers, potential customers, or employees, to interact with your website, brand or product. They are a great way to boost brand awareness with your audiences, while also boosting employee engagement.
How does a spin the wheel game work?
Spin the wheel works by offering entrants the opportunity to win prizes, determined by spinning a virtual wheel that will land on a random segment. Each segment offers a different prize, or offer. This means that there is always a chance to win something, regardless of where the segment lands. This win-win situation makes it a popular choice for online gamification campaigns and is a fun way to engage with site users, who are guaranteed a win no matter what.
Depending on how you use a spin the wheel promotion, you can create a completely tailored and targeted campaign that entices and engages audiences, through interactive gameplay. Taking the customer experience one step further, you can personalize gameplay and demonstrate how much you really care about your customers. Customer loyalty goes a long way, and with attention spans getting shorter, and more competition out there than ever, what better way to boost engagement, loyalty and brand recognition with a completely personalized, branded spin-to-win campaign. By offering real prizes and incentives to customers, a brand can rejuvenate interest and increase awareness, while also marketing a particular product in a manner that gives you total control. What's more, you can get great customer insight too, into shopping habits and consumer behavior, building up that all-important picture of who your customer base is, and how they interact with your brand.
A spin the wheel online game means users can access the campaign remotely, via their mobile device or computer, and get instant access wherever they are. Bringing out the emotive side of competitive gameplay, online interactive promotions offer a better customer experience than standard campaigns, as they recognize the customer and offer incentives and a chance to get involved. The games are often always compatible with different platforms, meaning you can integrate and embed your personalized spin the wheel game wherever customers find you.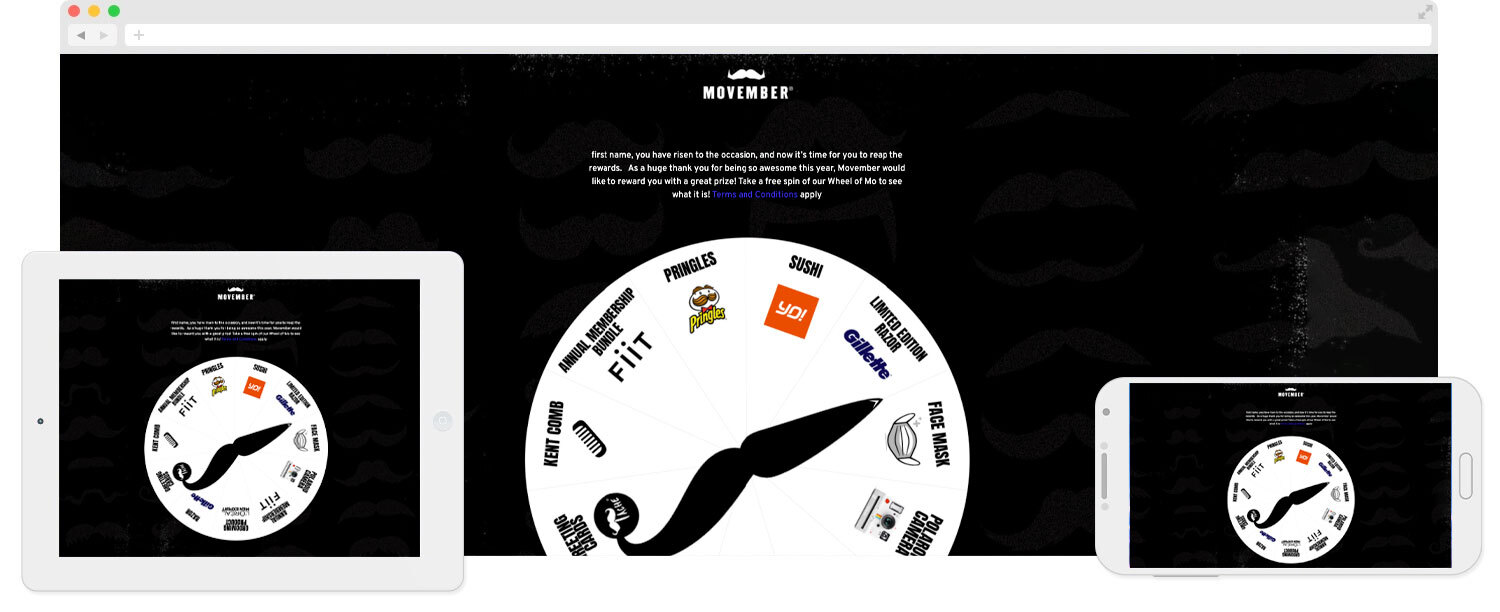 How do you make a spin the wheel contest?
You can easily make your own spin to win a campaign online. BeeLiked's spin the wheel solution is a popular choice with brands, allowing the creator to make a completely personalized and tailored experience. Nowadays with personalized interactive promotions, businesses can promote their product line or brand in a way that gets people talking, with exclusive incentives and rewards that promote customer loyalty and encourage audience engagement.
What can a Spin the Wheel promotion be used for?
An online spin the wheel campaign can be used for many types of promotion; from product launch to customer incentives, to reward programs and employee engagement initiatives. It can also be successfully used for lead generation. At BeeLiked, we can offer tailored gamification campaigns for the following:
BeeLiked have successfully launched spin the wheel campaigns for various clients and various briefs.
Check out our case studies here to see how our spin the wheel campaigns were used.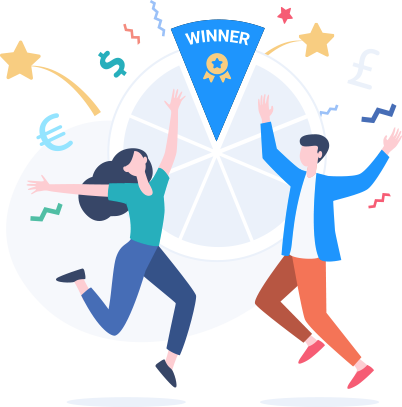 Can I use spin the wheel to improve customer engagement?
Spin the wheel is often used to great effect to improve customer engagement. The reason is simple enough – you are providing a personalized experience that will evoke an emotional response and desire to win! Customers love to feel involved, and part of a wider story, and when brands recognize that and reward customers for either their loyalty or simply for interacting with the brand, they're more likely to stay around.
If customers were to compare their personal experience on a website offering personalized incentives and interactive promotions, compared to a website that offers no additional experience, users are likely to interact, support, and purchase from a brand that puts them at the forefront of their experience. By recognizing your customer, and providing them with a journey that goes beyond simply showing your products, you are capitalizing on their experience providing incentives that warrant an emotive response to excite, enthuse and inspire your customer to get to know your website, learn more about what you offer and most importantly, make a purchase with you rather than a competitor.
Can I use spin the wheel to improve employee engagement?
Depending on the type of campaign you are running, you can create a spin the wheel experience that offers prizes with every segment and unique entry codes, for example. Or, you can tailor a spin the wheel game to be accessible for all website users. The point is, they are completely customizable, based on the needs of an individual campaign and the aims of that campaign.
Want to know more? Read our guide: Reasons to use a spin the wheel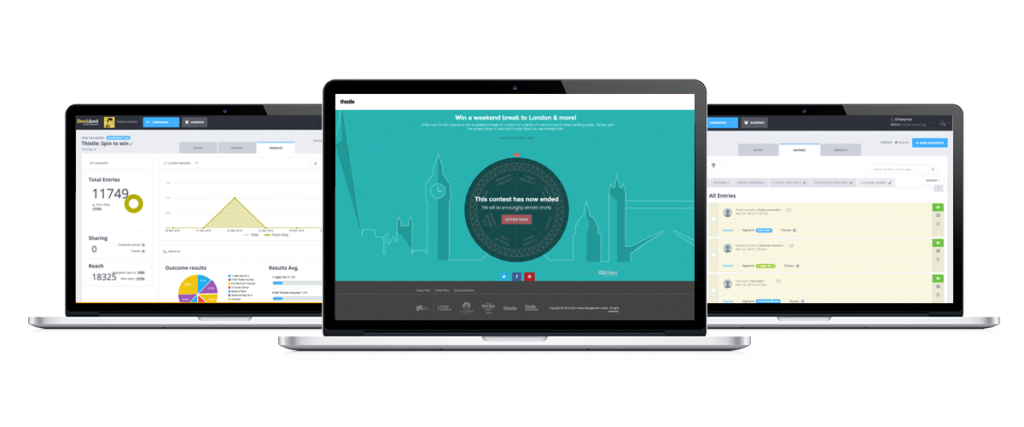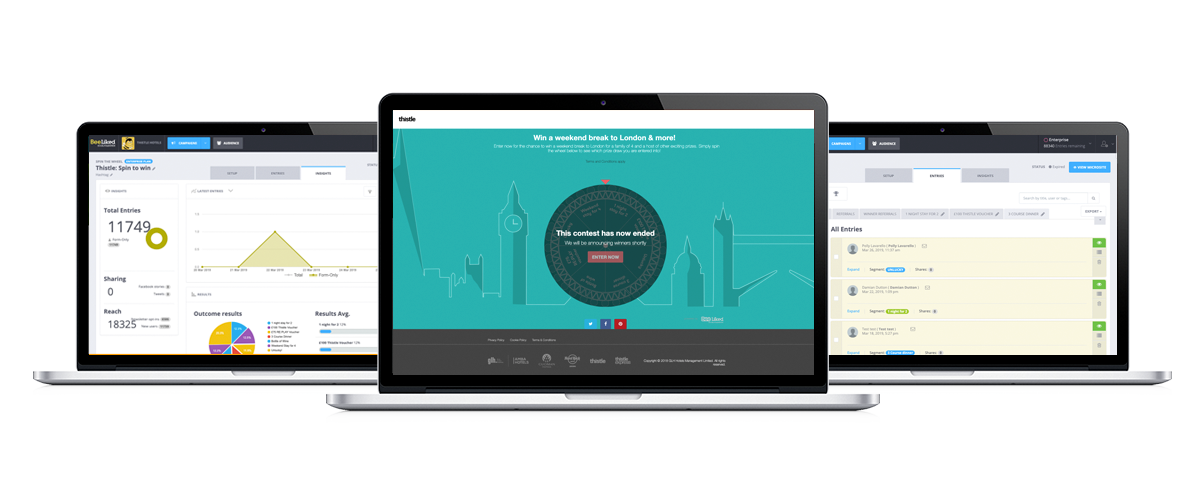 The steps to building a spin the wheel campaign: 
Design your wheel
You can choose from a predesigned template, or build your own with our spin the wheel creator. You can customize your wheel with your brand colours, fonts and logo, so you're offering a unique experience. You can also decide how many segments you want on your spin the wheel campaign.
Pick the prizes
At this point, you can decide the winning odds for each segment, and determine the offers and prizes players will win.
Set up responses
You can completely personalize the winning messages depending on where the user clicks, and also set up email automation for entrants according to their results. You can also integrate easily with existing coupon providers, or upload your own codes.
Can you customize the design of spin the wheel?
Many companies these days offer the option to fully customize the design of your spin the wheel campaign. This allows for the campaign to be on brand, and reflect your brand alone as opposed to a simple template. From brand colours, imagery, video, font and more, you can customize a spin the wheel campaign to be completely on trend with your brand ethos and message, whatever that may be.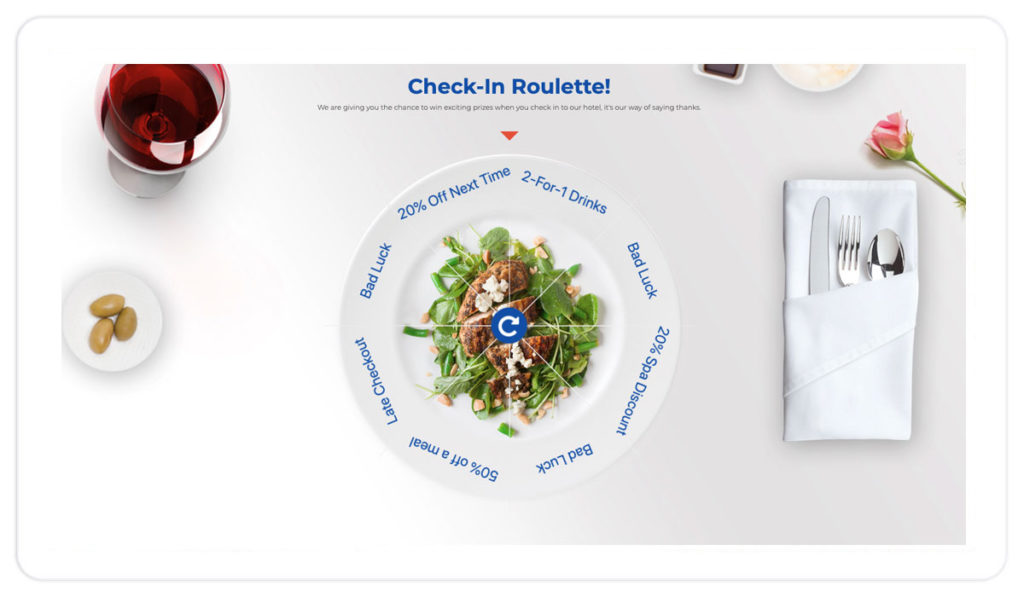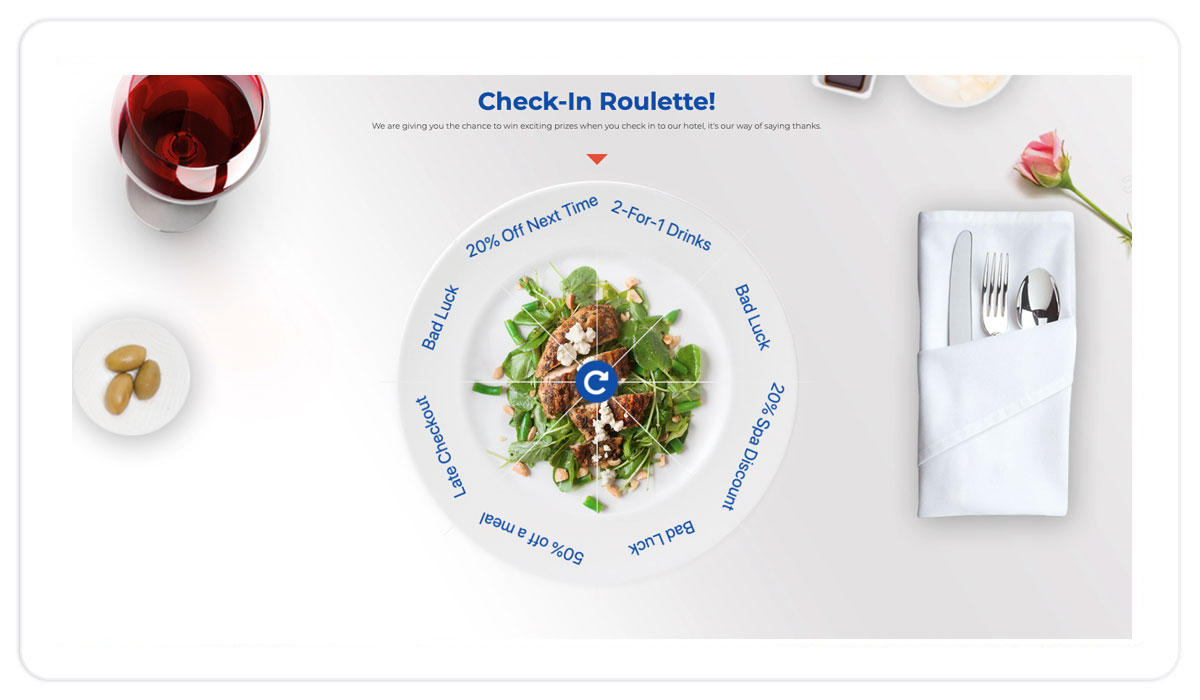 What platforms can I use for a spin the wheel promotion?
The only way you're going to reach your target audience and see them connect and engage with your campaign is by promoting your campaign on platforms your audience uses. This is why your spin the wheel campaign should be fully compatible with your existing software and systems, meaning your spin-to-win game is easy to integrate and embed across your platforms.
You can read more about BeeLiked's Spin the Wheel creator here.
Why use a spin the wheel campaign?
Boosts user engagement
This may seem an obvious one, but it is one of the main reasons why brands launch a spin the wheel campaign – to boost user engagement. You are immediately providing an exciting and unique way for potential customers to interact with your products. Customers will feel incentivized to interact with your campaign, share it with friends, and play for the chance to win something. There's a competitive streak in all of us, and you can increase the number of customers who shop with you regularly thanks to the incentives, rewards and tailored campaigns that can get people on board with a chance to win real prizes.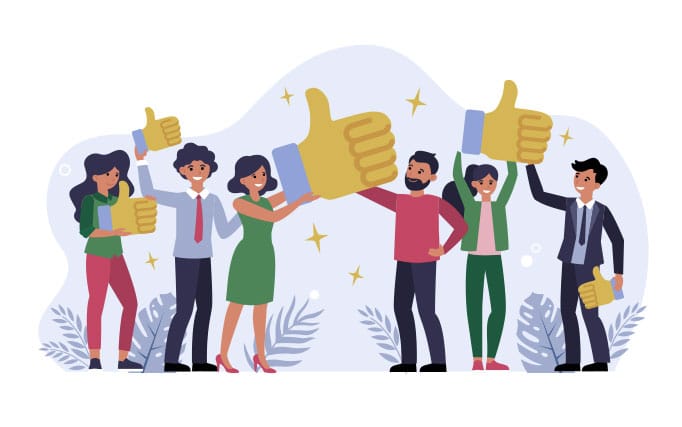 Builds awareness and increases reach
A spin the wheel campaign has multiple benefits, as you can build greater awareness alongside other existing campaigns and increase your reach in a way that may not have been approached before by a brand. With spin the wheel campaigns, a brand can embed exciting initiatives across multiple channels that demonstrates your ability to recognize when customers want more.
Drives engagement and influences positive customer behaviour
Customers are more likely to stick around when you offer them something. Whether that's the chance to win something, or receive discounts on further purchases – whatever the prize, the chance to win them alone will be enough to encourage a response and see them interact with your brand and get involved. With every spin a winner, you'll see a boost in conversions, no matter what you're offering. Site users love a discount, so providing them with a discount sees them feel valued, and seeing them interact with your site to see their prize or discount become a reality. It is a win-win situation – customers love it, and companies see guaranteed interaction and more conversion.
Gathers valuable audience data, opt-in data and qualifies leads
Another great thing about spin the wheel campaigns? The fact it gives amazing insight into your customers! It gives you valuable audience data and can provide a basis for how you interact with customers from that point onwards. Gaining an insight into customer behavior is invaluable. Knowledge is power, so they say, and this valuable data can help you create targeted, focused campaigns that will go the extra mile and make a difference with the way customers interact with your brand. What better way to gain valuable insight into how your customers interact with your brand than with a campaign that you can track? Depending on how you design your campaign, you can track its success on various platforms, decipher which methods are most effective, and learn more about the platforms where your target audience spends their time. This can help build a solid picture of your customer base; you can learn what works, what doesn't, and how you can tailor future campaigns to tap into the audience's psyche and consumer preferences and behavior.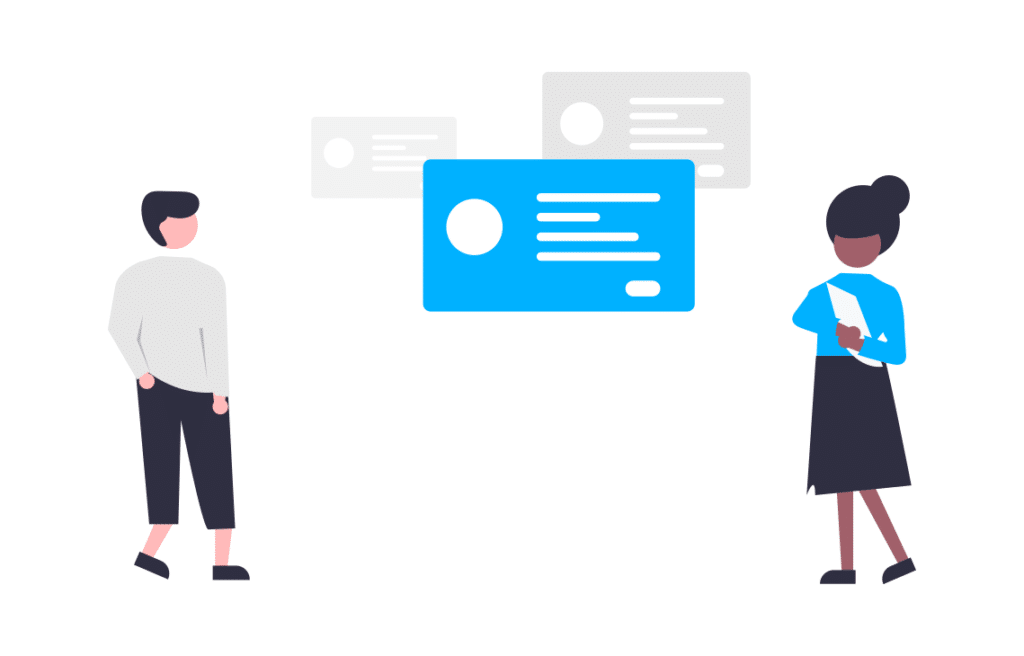 Personalizes your brand message and experience
There are so many brands out there at the moment; so many competitors to consider. Initiatives like a spin the wheel campaign can help keep your brand top of mind compared to competitors and are a subtle reminder that you're not going anywhere and value your customer. Spin the wheel games can be personally tailored to the recipient, with opt-in options and automation meaning the campaign needs minimal maintenance once it has launched. All this personalization not only shows a level of detail and care regarding customer experience, but it is more likely to increase customer retention and loyalty.
Increases customer retention and loyalty
Interacting with your audience in such a personalized way shows you've listened. You've taken the time to understand what users want, and how they interact with your products and services. The reward from this? You'll see loyal customers return, even more so when they recognize that they've been recognized themselves! In addition to this, offering rewards and prizes demonstrate how much you value a customer- you are offering a chance for them to win real prizes, without the customer having to do anything- simply sit and play. People love free stuff. A very basic statement, but a true statement, and as long as you operate and interact in a way that offers incentives and rewards, you'll see your brand grow a customer base who can see that you care.
Customer loyalty and trust and reaches a wider audience
The way brands communicate with their customers is an ever-changing, ever-evolving thing. It's important to be aware of who your audience is and how they interact with your products and services. Traditional styles of customer service won't cut anymore. Customers seek brands that demonstrate their ability to keep on top of trends and adapt to changing customer needs. Demonstrating this is enough to place you one step ahead of competitors, and not only find new customers but keep them. If you were to interact with a forward-thinking brand, offering interactive experiences that recognized you as a customer and worked to keep you on board, you'd be more likely to stick around too!
Speaks to the next generation
Digital interaction is growing at a rapid pace, with a majority of interactions set to be online, customers are expecting interactions to be unique, clever, and receptive to their wants and needs. Incentives and campaigns that consider the customer as an individual are far more likely to do well because they are tailored to that person's needs. Sounds simple enough, but a standard automated response that offers an incentive won't nearly do as well as a completely personalized, considered experience that puts the customer first.
Increases exposure and product awareness
If you are launching a new product, and need a way to shout about it that's going to see a response, a spin the wheel campaign can be a nice alternative to traditional product launch campaign methods. Spin the wheel online games can see audiences from multiple platforms engaging with your site directly. This incentivizes audiences to then stick around and explore your site, and you can go one step further and cultivate a spin the wheel campaign around your new product. You can gain great product exposure, and gather important data about how customers are interacting with a new product, too.
Collect leads, grow email subscriber base
Opt-in campaigns such as a spin the wheel campaign from BeeLiked can also help you nurture your customer base and expand it, and grow a subscriber base with an opt-in option to incentivize site visitors to get involved in future campaigns for another chance to win. Responsive, designed and easy to integrate, you can put a new spin (pun not intended) on your email marketing campaign and amplify what you get out of your campaign, to get customers excited, rather than exasperated.
To learn more about BeeLiked and how we can help you, get in touch with our team to request a demo today.