One of our most popular campaign apps on the BeeLiked platform is the Spin the Wheel game.
They are a big hit for a reason. Not only is this a firm favourites with our clients, but it's extremely successful in rewarding loyalty, collecting GDPR compliant opt-in marketing data and of course driving an increase in sales.
1. They are so satisfying!
There is something undeniably enjoyable about playing these games. As you spin there is a sense of anticipation and rush of excitement. That little flutter in your stomach as you wonder what the outcome will be. Perhaps imagining what it would be like to win the main prize or simply enjoying the thrill of the game.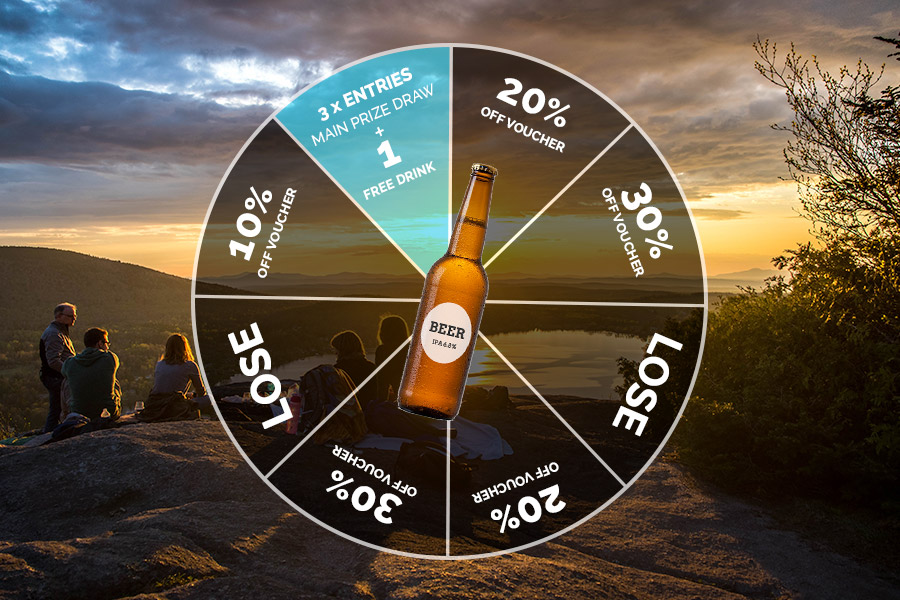 2. It's emotive
Gamification engages audiences because it triggers those strong, powerful human emotions. Playing games increases excitement, anticipation and competition.
Consumers are more likely to respond positively to anything when they feel an emotional connection. This in turn can lead to a stronger brand relationship and increased loyalty, as opposed to just simply creating an awareness campaign.
It will also lead to a more memorable campaign, as users will remember their previous experience positively.
Star Alliance's Business Travel Show Spin the Wheel game was a huge success. Read all about it here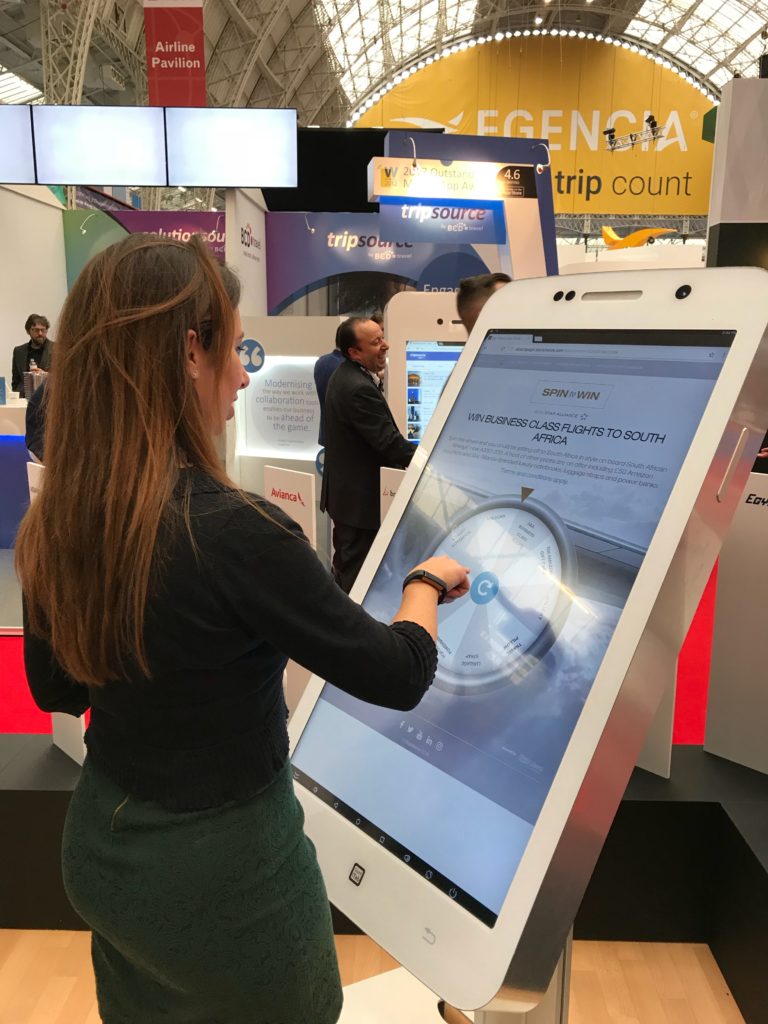 3. It's fun
Our free to play games are designed to make a sometimes rather dreary process playful and fun. Goodbye boring opt-in page, hello a chance to win.
Visit Britain created a fun Spin the Wheel game for Christmas driving players to make purchases in their online store.
Our apps can be branded however you like. They are designed for a quick turn around, can be easily duplicated and to fit effortlessly with your campaign.
This means you can respond to events quickly, for example, you can create a contest based on a current topical event. The more relevancy it has the better chance of it getting shared and going viral.
4. It 'Wheelie' works
Of course, by far the most important reason is how you can measure the success of your campaign. At BeeLiked our software manages all aspects of your promotions. You can track everything and have a full real-time insights report into how your campaigns are performing.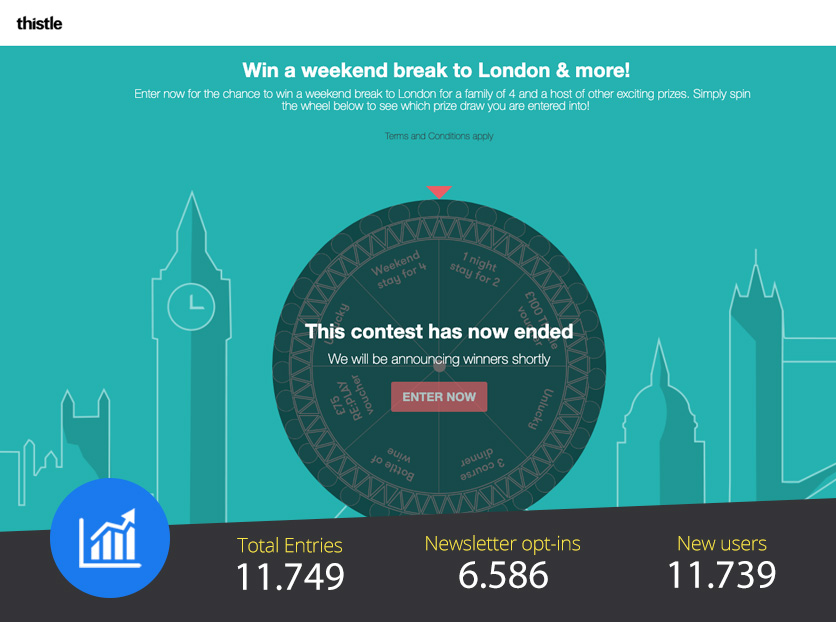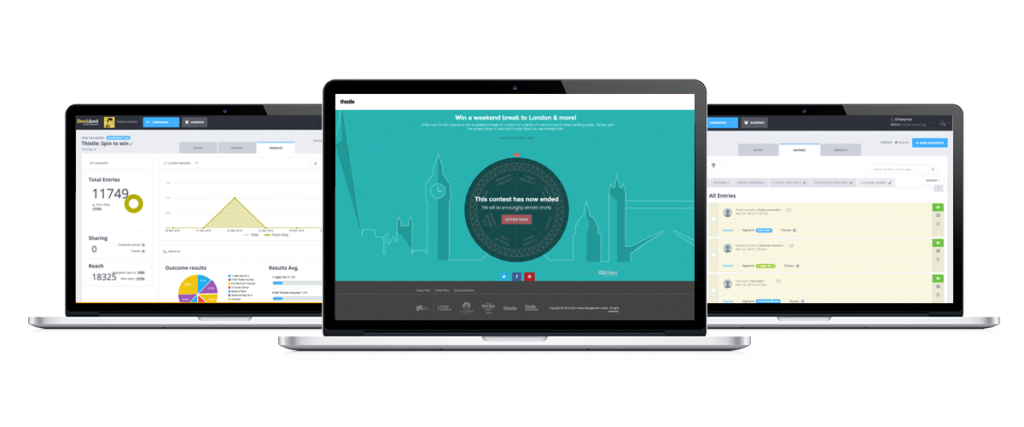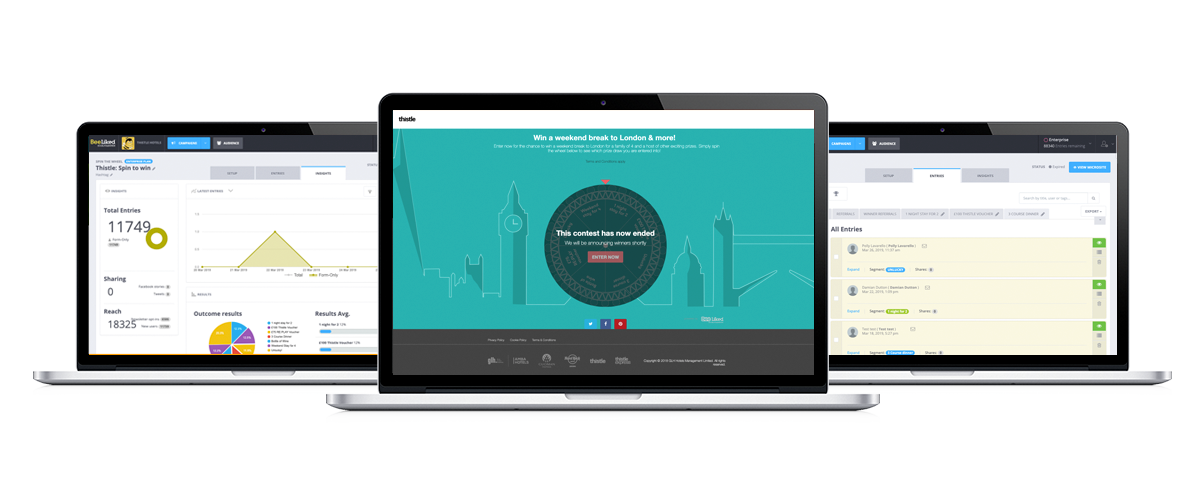 Thistle Hotels' Spin the Wheel game was a huge success. See how we help hotel brands increase awareness, opt-in marketing data and sales.
About BeeLiked
BeeLiked offers companies an ever-growing portfolio of campaign types that are quick to create, with full design flexibility, performance tracking and data collection capabilities to ensure your campaign and promotion exceed all your expectations.
The BeeLiked Platform can help you engage and incentivize your audience and customers across their life-cycle and journey.
Read more on how BeeLiked can help you with:
Sales and Purchase Incentivization
Trade-show and Event Lead Generation
Affiliate & Channel Partner Incentivization
BeeLiked is on a mission to prove the ROI of interactive driven marketing. Click here to set up a no-obligation 10-minute discovery call.